Listen to this podcast on Spotify, Apple Podcasts, Podbean, Podtail, ListenNotes, TuneIn, PodChaser
Season 1, Episode 68
Host: Deepesh Patel, Editor (DP), Trade Finance Global
Featuring: Sam Greenhalgh (SG), Sales Director, ZenCargo
Global supply chains have been and continue to be deeply impacted by the changes that have taken place in the last 12 months. From the Suez canal debacle which showed just how interconnected global supply chains truly are, to the current shortage of HGV drivers in the UK which poses a serious threat to supply lines to schools and hospitals, it is fair to say that the industry is, currently, facing significant challenges.
Is the industry at a breaking point? And what can we learn from these challenges? To help me explore these questions I have Sam Greenhalgh, UK Sales Director at Zencargo!
DP: How did you start your career and how did you end up as Zencargo's UK Sales Director?
SG: I spent eight years in a traditional freight forwarding business set up the traditional way very much focused around assets, trucks and warehouses. What I found is that in those eight years of working in operational roles, project management roles, sales roles was that it is such a vital piece of supply chains, but it's often looked at quite transactionally by businesses or it's vastly undervalued by customers.
I then joined Zencargo, a company that aimed to use technology to solve a lot of the issues within supply chains. I've really grown and developed within the business raising multiple fundraising rounds, not only selling to those customers but also servicing them operationally and helping them grow. I'm a bit of a fossil in Zencargo now, as I've been there for nearly four years, and I've seen it go from 10 people to over 200 people.
A 10-year look at the shipping and logistics industry
DP: Can you paint a picture of the current situation in the shipping and logistics industry, discussing how the industry has changed, shifted and adapted in the last 10 years?
SG: I've been in the industry for 11 years so I have definitely seen lots of changes. In the last five years, there's been a significant change in the way that new technologies are coming to market and the way that customers and businesses work with their service providers. Businesses are now looking for innovative solutions in order to drive change within their organisations. There is a new collective mindset within the industry that is hyper-focused on innovation, and, I believe that Covid-19 was the catalyst for this change.
The last 12-18 months have demonstrated to clients and companies that their supply chains were not set up in an agile way that enabled them to tackle or even be prepared for challenges like the ones we've seen.
Biggest challenges in the supply chain industry
DP: What are some of the biggest challenges in the Supply Chain industry?
SG: The industry is facing pressing challenges, such as:
Reliance on paper documents.
Fragmentation of data: There is a large number of handover points within any supply chain that make it challenging to track a supply chain from end-to-end.
The Global Freight Crisis with the global freight prices, Brexit, port closures and Covid-19 outbreaks, just to name a few, we've got all of these emerging issues that are now happening on a weekly basis. These cause a ripple effect through supply chains globally. How can you solve the biggest challenges? I believe the answer is to plug the gaps, manage people and processes and combine them with technology to get what we need.
How Covid-19 has irreversibly altered the industry
DP: How have Covid-19 and Brexit impacted the industry and can you discuss some of the knock-on effects of these?
SG: When the pandemic started, a large number of businesses were reliant on Chinese supply chains to get goods into their countries, however, this was no longer possible. Covid-19 then made its way into the UK meaning we couldn't go onto the high street to shop, and at Zencargo we saw that supply chains were pushing goods back. as they didn't have the sales outlook. This led to working capital restraints as there was stock coming in that companies had to pay for that they were not going to sell.
In the early period of the pandemic, it was challenging to deal with the fragments supply chain, as by the time data or insight came in, it was no longer relevant or actionable. Competition in the industry became even more intense, as companies were now operating in a strained market.
To add to the challenges and strain in the industry, the Suez canal blockage took place and multiple port closures after that. This resulted in what we now refer to as the Global Freight Crisis.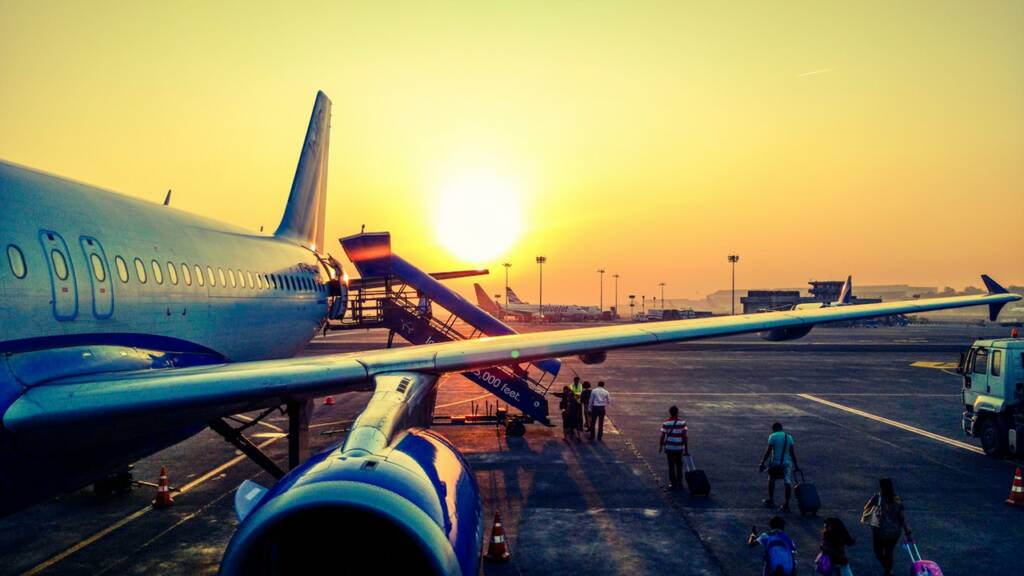 Is nearshoring the solution?
DP: What have we learned and where can we improve?
SG: Nearshoring has been discussed as a potential preemptive measure to situations, such as port closures, however, when companies ask themselves the question: what products sourced from Asia until now can be viably nearshored, the answer is not that many.
For instance, if a company had a European supply chain it would have faced constraints when the pandemic happened, as the entire world and all supply chains were impacted. Therefore, having a national or closer supply chain does not translate into a risk-free and challenge-proof supply chain.
The answer lies, once again in creating agile supply chains and not in having knee-jerk reactions to situations. This is where data and meaningful insights are crucial, Zencargo utilised insights to advise its customers on how to effectively manage their supply chains when the Suez canal incident took place.
Technology: the game changer
DP: How can technology help change the way we think of the shipping and logistics industry?
SG: One instance where technology can prove helpful is in GPS tracking of transport vehicles. By being able to pinpoint where these vehicles are, we can:
Manage assets more effectively
Use mileage more efficiently
Plan more adequately
Have vechiles where they needed
Lower environemntal impact
Reduce costs
Even though there are many benefits, the reduction in prices can have the opposite effect – as prices go down so does the pay of the drivers.
How insights can be leveraged to make smart choices
DP: How can your data and insights help make decision-makers make informed decisions on how they transport their goods around the world?
SG: That is a layered question. With the right data, there are a lot of opportunities to either maximise the utilisation of the equipment you've got to make smart decisions or to manage the supply chain in a more effective way. Here is an example of a customer at Zencargo: a customer raises a purchase order for 5000 units spread across four products. What they then see is that product one is absolutely flying off the shelves, but products two, three and four are not and now they've used 70% of their capacity on products that they don't need. A question then arises: how can you ensure that you're only shipping product one, that it is maximised and then as the goods are coming in that you're optimising for that intake of goods.
Conversely, it is also important to have the methods in place to communicate to the manufacturers to hold the stock of the goods that are not selling as well and, consequently, have a really positive impact on your cash flow and inventory.
The future of Zencargo
DP: What are you most excited about in the next 12 months or so,
SG: I'm really excited about the things that we're working on and what we're trying to bring into our products. We are going to internationalise and we are bringing on lots of product squads in order to develop our products.
I hope people stop pulling their hair out just trying to manage to get through the day to day and that we can think a little bit more strategically about everything. I think that a lot of people right now are trying to navigate their way out and through lots of challenges. So I hope everyone in our industry and in our space can get some breathing space over the next 12 months.
Listen to What's in the box here