Hours ago, Theresa May faced a crushing defeat in the House of Commons and now faces a vote of no confidence in the UK Government as MPs voted on her proposed (and delayed) Brexit deal. Now that the bill has been defeated in Parliament, there are seven possible outcomes. TFG investigates this, and what this means for UK businesses.
Parliament vote on Brexit – The Backdrop
International Trade Secretary Liam Fox said earlier today that although it wasn't impossible for the UK government to win the vote, it was very unlikely. At the 11th hour, we also heard from Donald Tusk and Jean-Claude Juncker, announcing in a choreographed fashion that offered to delay, in their best endeavours, the controversial backstop policy to avoid a hard Irish border, although many MPs remained concerned at this 'not new' news. The DUP further aired their concerns over these letters, saying that their fears were heightened as a result, not what May wanted to achieve by releasing these attempts at restoring confidence.
The day was spent with Theresa May continuing to rally MPs, warning of the fact that Brexit could be halted or delayed if her vote is not won, threatening that Parliament may block Brexit rather than let the UK leave without an agreement.
Midway through the day, MPs were also attempting to clash on May's Brexit deal by voting to demand that the UK has the power to get out of the Irish border backstop, through a unilateral amendment, a "right to terminate" – potentially putting the UK on a fresh collision course with the EU.
It was widely anticipated that this bill would be defeated in Parliament, and the day was rife with protesters, sterling volatility and continued heated debate across the board.
#NoDealBrexit supporters burn European flag after marching into the middle of #PeoplesVoteNow rally opposite Parliament#BrexitVote #MeaningfulVote #PeoplesVote pic.twitter.com/O4qkA0aost

— Damien Gayle (@damiengayle) January 15, 2019
No Deal Brexit: The Scenarios
So what next? Here are the possible seven scenarios that we see.
May brings the deal back to MPs, perhaps with some minor tweaks
May resigns immediately
Tory backbenchers depose May and then try to negotiate a deal
May calls a general election
Labour tries to trigger a general election
A second referendum becomes a very real possibility
No deal
Impact for Businesses: A National Emergency?
CBI Director Carolyn Fairbairn has expressed concern this week over how undesirable a no deal Brexit will be for British businesses.
"It's too big a gamble to simply hope that parliament will blink at the brink."
"If parliament can't agree then it is for the government immediately to set out what it will do to avert a no-deal exit, and to guarantee this."
The IMF warns that in the long-run, the strength of GDP versus other major currencies could fall between 5-8% lower in a no deal Brexit scenario.
A recent study from the ICAEW found that over 2/3 of business professionals and chartered accountants expect that the uncertainty around a no deal Brexit would affect them adversely.
John Allan, the president of the Confederation of British Industry (CBI) said that if prime minister Theresa May does not secure support for her Brexit deal, it will lead to a "situation of national emergency".
Sterling Recovery
The pound decreased by just over 1% in the morning, in the run up to the vote, followed by a slight recovery following the vote given the optimism that a no deal Brexit can be avoided. Further volatility lies ahead in the run up for the confidence motion on Wednesday.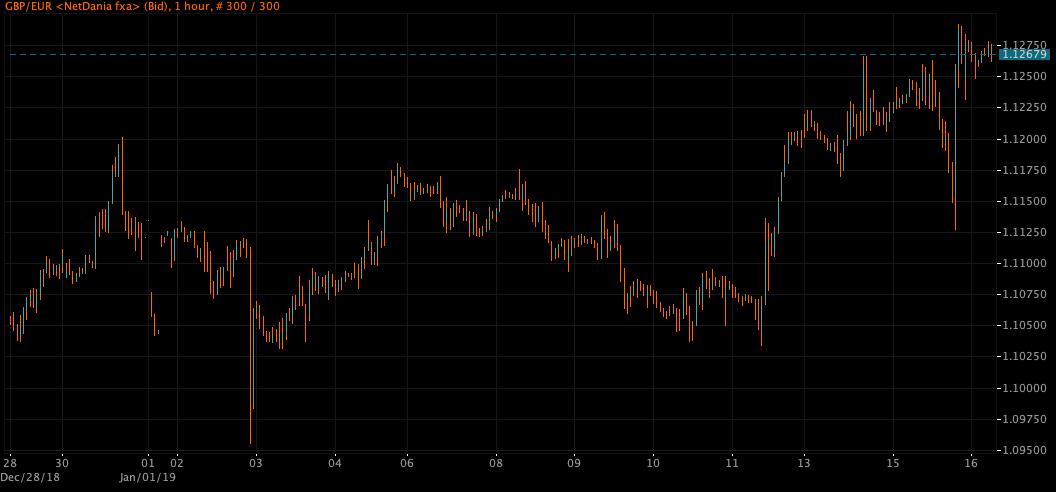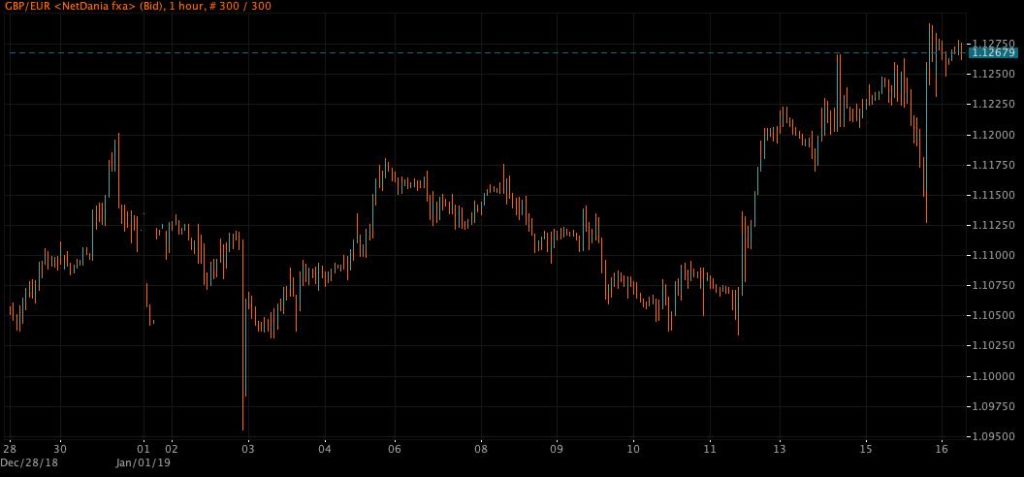 Business Owners – What Should I Do?
1. People
If the UK loses access to the EU single-market, the free movement of people will be prohibited. That said, the UK Government has promised to protect the rights of EU nationals after Brexit. This is called the EU Settlement Scheme – the Scheme is mandatory for all EU nationals who wish to continue living in the UK after 31 December 2020. Recent Home Office guidance on the Scheme is available here.
2. Trade, Tax and Tariffs
UK companies should thoroughly review the extent to which they wish to use the UK as a gateway to the EU, as they won't be able to act under the same directives with respect to taxes on dividends, interest and royalty payments. Additionally, any business relying on the MOSS service (Mini One-Stop Shop) VAT system can no longer.
In terms of trade and tariffs, the UK will revert its trading position to WTO rules. It is highly advisable to speak to a WTO advisor and customs expert, as well as review your supply chain, in particular, logistics around customs declarations and procedures. The general rule of thumb is that exporting to or importing from the EU will have to be considered as if they were to / from the rest of the world.
3. Data Protection
The UK agrees to abide by GDPR rules even if there is a no deal Brexit, as it was implemented into UK law through the 2018 Data Protection Act.
4. Contracts
It is important for business owners to ensure that all commercial contracts are thoroughly audited, particularly those in respect to the entities within the EU. A no deal Brexit may mean contracts are enforceable under UK, not EU law.
For those with EU based supply chains, rules around incoterms should be thoroughly tightened to ensure they are waterproof under common law.
5. Trade Marks and other IP
It has been agreed that in the case of a no deal Brexit, EU trademarks will no longer be applicable or have effect under UK law, however, the government has promised to "ensure the continuity of protection" and to "avoid the loss" of existing rights.
We recommend exploring the options around getting UK trade marks and design right protection for any products or services currently registered under EU law.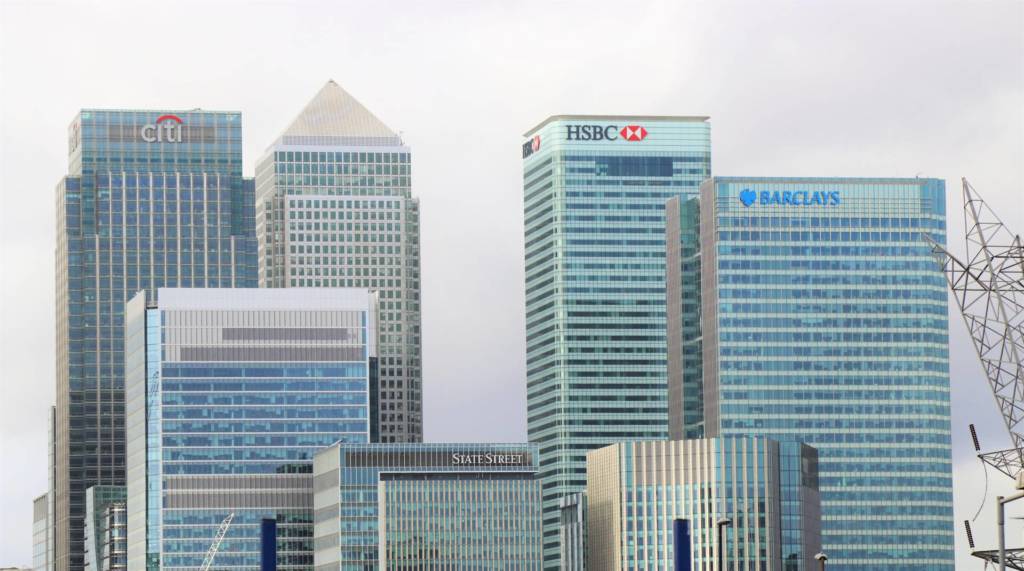 Resources for Businesses
Earlier this year, Trade Finance Global put together a short summary of the UK Government's 'Department for Exiting the European Union' technical notices, which gives advice and detail on how businesses across different sectors can prepare if the UK leaves the EU with no deal.
More can be found here, and we highly recommend you do some (not so light) reading to see how it might affect your business. If you fancy some lighter reading, we've also put together a series of short (we promise) infographics on some of the key implications a no deal Brexit could have on businesses, read more here.
Trade Finance Global have also put together a guide on those using Incoterms to trade overseas, and what the implications and key changes might be in a no-deal Brexit. Read more here.