Today we have announced the organizations recognized and commended for their contribution to the trade sector at the International TFG Trade Awards 2020, in cooperation with BAFT.
The global efforts of banks, financial institutions and technology vendors to enable trade has never been more important, particularly in light of the ongoing trade war and recent coronavirus outbreak, which has forced the industry to refocus on digitalisation and acknowledge the complexity of global supply chains. These challenges are compounded by increased competition, the focus on sustainability, and issues around anti-money laundering.
The winners were selected by an independent steering committee of industry experts from around the world.
Mark Abrams, Director at Trade Finance Global and a member of the Awards Steering Panel said: "A core aim of TFG is to help companies access information and education around trade finance. It is important to highlight those leading the way in trade and receivables finance, whether that be from the perspective of financiers, insurers, logistics, law firms or tradetechs."
"Continuous innovation is needed from within the trade industry, to support businesses around the world, as they navigate the changing landscape of trade finance in uncertain times. We are delighted to be cooperating with BAFT on this industry initiative."
Tod Burwell, President & CEO, BAFT said: "At a time when companies face significant challenges fulfilling cross-border trade, it is critical that banks are able to demonstrate leadership in providing financing and innovative solutions that evolve with the changing needs of their clients. e congratulate the organizations being recognized for their leadership, and commend TFG for showcasing these institutions."
The winners for the International TFG Trade Awards 2020 were announced, as follows: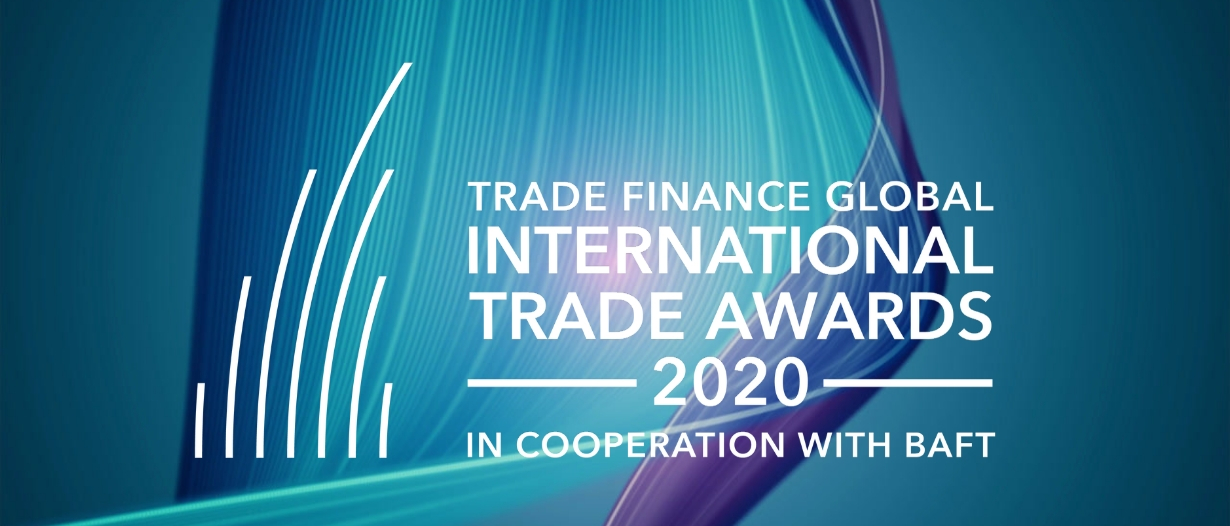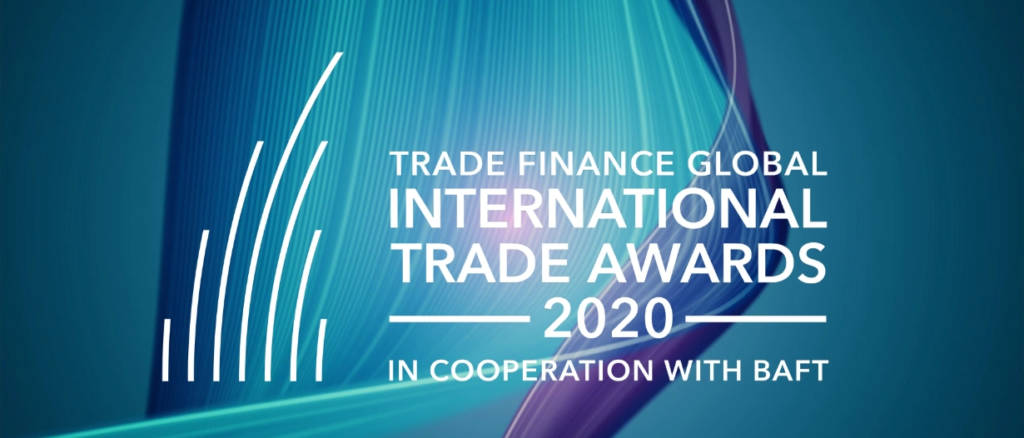 Global
Best Trade Financier – Standard Chartered
Best Receivables Financier – Banco Santander
Best Supply Chain Financier – Citi
Best Export Credit Agency – UK Export Finance
Best Multilateral Development Bank – Asian Development Bank

Regional
Best Trade Financier in Europe – BNP Paribas
Best Trade Financier in Asia – SMBC
Best Trade Financier in Australia Pacific – ANZ Bank
Best Trade Financier in North America- Wells Fargo
Best Trade Financier in Latin America – BBVA

Specialist
Best Trade Finance Law Firm – Allen & Overy
Best Trade Credit Insurance Provider – Euler Hermes
Best Logistics Provider – Maersk
Sustainable Finance Award – ICC Banking Commission
Best Tradetech Company – Marco Polo Network
Innovator in Global Trade – Finastra

MENA Specific
Best Trade Financier in the Middle East and North Africa – First Abu Dhabi Bank
Best Trade Financier in Africa – Trade and Development Bank
Best Islamic Financier – International Islamic Trade Finance Corporation
MENA Fintech Innovator Award – komgo