Just over three weeks ago, Commodity Trading Week gathered over 300 experts from across the world, tackling some of the most pertinent questions and challenges in the industry.
While we were happy to hear from industry leaders, the topics themselves weren't necessarily happy-go-lucky. The panels and speakers touched on difficult but important topics.
From a potential food crisis, to the lacklustre uptake of sustainable trade finance.
Positives and negatives of the commodity world in 2023
To fully understand commodity trade finance as it stands today, it is critical to understand the broader macroeconomic situation, which to put lightly, has been tumultuous in the past year or so.
On the positive side, trade flows have rebounded since the pandemic, with the WTO reporting that trade in February and March 2023 grew at a higher rate than anticipated, and many of the supply chain constraints have also lessened, despite the lingering geopolitical tensions in Ukraine.
Energy prices have also fallen significantly from their dangerous peaks last summer, with some believing that we have navigated through the deepest threats.
Experts predict higher-than-average growth rates for trade in some parts of Africa, thanks to debt restructurings, multilateral support, and resilient commodity prices.
Nevertheless, uncertainty is still paramount, with inflation rates at its highest levels since the 1980s and many believing that a global recession is around the corner – if not already here.
Just in March, the world anxiously watched the fallout from the Silicon Valley Bank collapse, wondering if this was an echo of the Lehman Brothers 2008 collapse.
It took unprecedented actions by the FDIC to contain the contagion, but this scandal only held our attention for a measly few days.
Hardly a week after that, the 167-year-old Swiss banking giant Credit Suisse was taken over by rival bank UBS in another major disrupting event.
While some believe that quick action and clever manoeuvring from governments and regulators have brought us back from the recession's edge, others feel they merely delayed the inevitable.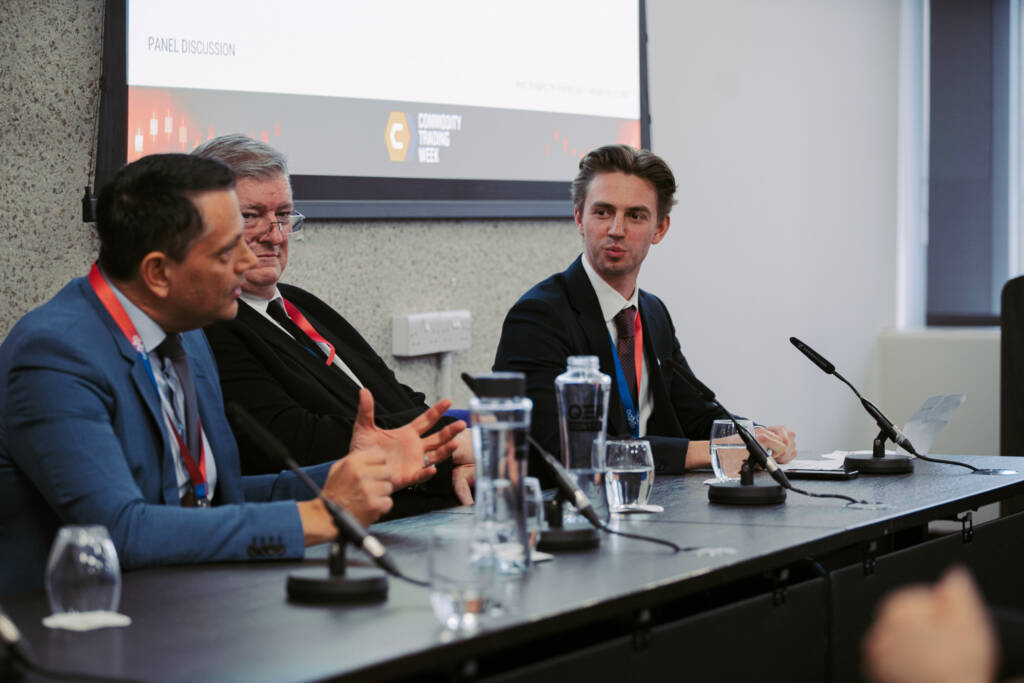 The times they are a-changin'
The changes and uncertainties from the broader macroeconomic sphere have also been reverberating down into specific industries and sectors.
The digital trade finance space, for example, looks markedly different today than just one year ago.
It has proven to be a tumultuous twelve months for tradetech, with several major players – including we.trade, TradeLens, Marco Polo, and Serai – closing their doors for good, with several others experiencing pressure from many angels.
Despite the setbacks, there have been some great steps forward on the regulatory side, with the UK well on its way to passing the highly anticipated Electronic Trade Documents Bill – which will mark a monumental milestone for trade digitalisation legislation.
In anticipation, increasingly more international trade companies are implementing electronic practices, including electronic bills of lading – a move expected to save roughly $30-40 billion and 28,000 trees every year.
That leads us to the perennial discussion around sustainability – which has gained steam as a major talking point this past year.
In November, the world met in Sharm El Sheikh for COP 27, reaffirming previous commitments to limit global temperature rise to 1.5 degrees Celsius above pre-industrial levels.
Climate advocates argue that even more is needed, pointing to evidence that the global community is almost past the point of no return and is running out of time to drastically cut back on our collective carbon emissions to protect our planet.
The environment is a hugely important issue but the last two letters from the acronym ESG also need to be remembered.
To enact real and lasting change – we need to make sure we also dedicate enough effort to the social and governance aspects.
Real world, real challenges
The reality of the world, in the past, present and future, is that there will be significant barriers to progress. Nothing comes easy, and sometimes, it can be hard to see the light at the end of the tunnel.
One cannot be blamed if they are occupied with the bad news and the setbacks that seemingly surround us on a daily basis.
However, the point of all this, and for us being here today, is not to be discouraged by the challenges and uncertainties that comprise the landscape in which we are operating.
But to be motivated to collaborate together, share ideas, and ultimately overcome the difficulties.