The year 2022 could be a record year for Ukrainian exports. Within the first two months, the growth amounted to 35% Year-on-Year (YoY). In 2021, Ukrainian exports amounted to $83 billion. A substantial portion accounted for exports of goods, but $13 billion was made by the export of services.
Prior to the war, a substantial part of services was produced by transport and IT. China was the main purchaser of Ukrainian goods and an undisputed leader. At the same time, a significant portion of exports were also channelled to the European Union (EU). Within the EU, Ukrainian exports were mainly sent to Poland, Germany and Italy. About 50-60% of goods were raw materials and unprocessed goods without added value. That is, grain and products of the metallurgical and steel industry. Metals, construction materials and machines also dominated the export market.
The war, of course, changed everything. Exports in 2022 accounted for only half of previous sales abroad. The exports directions also changed dramatically. China dropped from the 1st to the 4th place.
More than 60% of our exports now go to EU countries, with Poland being the main recipient, followed by Romania and Germany. Non-EU countries include Turkey, India and China.
The initial shock caused by the war quickly turned into active steps aimed at the business recovery.
How can ECA Ukraine help?
Even prior to the war, ECA Ukraine realised that 8 of 10 exporters complained about difficulties in access to financing. This led to an effort to develop products that would solve this problem.
The onset of the war led to a surprising development; the program was not shut down. Instead, it was substantially accelerated due to increased state support.
There are three factors that helped support this program:
Legislative amendments regulating ECA Ukraine activities
Permission to combine ECA Ukraine services with 5-7-9 state interest rate compensation program
The National Bank of Ukraine's recognition of the ECA Ukraine's insurance contract as an acceptable collateral under loan agreements.
These factors allowed ECA Ukraine to quickly introduce the product of export credit insurance on a portfolio basis. The purpose of the product is to provide an exporter with financing from the bank for the implementation of a foreign economic contract in the absence or insufficiency of collateral.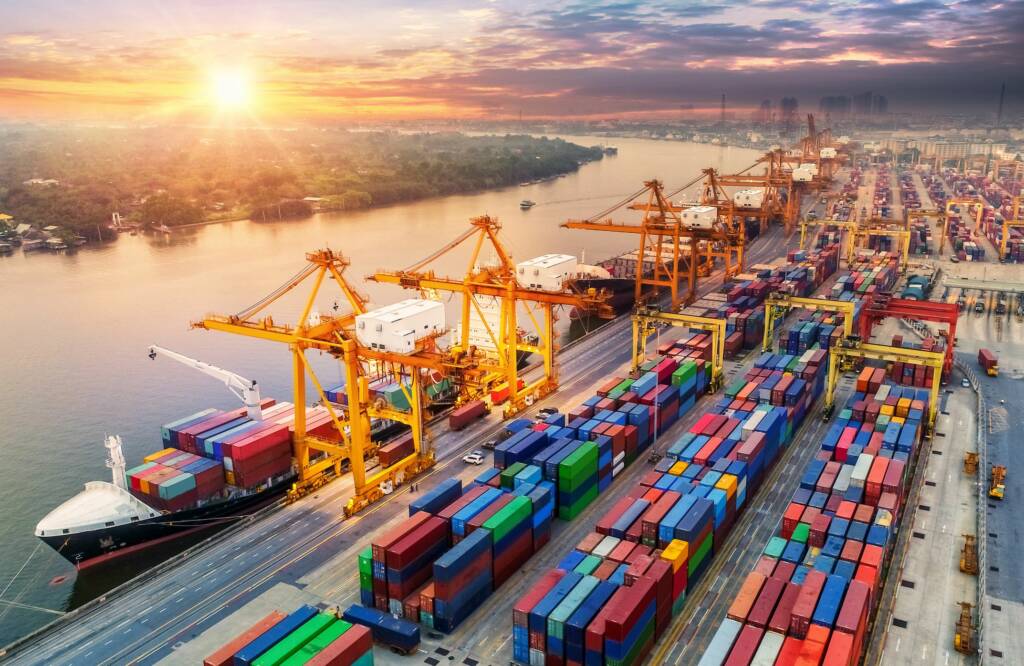 This core value, combined with simplified decision-making procedures, allowed ECA Ukraine to become a bridge between banks and Ukrainian exporters. Due to joint actions with banks and the Ministry of Economy of Ukraine, we managed to ensure the volume of future exports for more than $83 million. In the conditions of war, this is a great achievement.
Thus, in 2022, we supported the implementation of more than 40 export contracts. At the end of the year, our liability amounted to $6.8 million. Each dollar of ECA Ukraine's liability leads to $13 in Ukrainian exports.
Ukrainian perseverance
The resilience of Ukrainian businesses deserves special attention. Entrepreneurs have not only survived the beginning of the war, but continue to develop their businesses. According to a survey, as of March 2022, only 13% of enterprises were operating as they were prior to the war, 48% were operating at partial efficiency, and 35% suspended operations and were waiting for better times.
But after in a few months, in November 2022, 87% of entrepreneurs resumed their operation volumes to the full or partial extent, and the number of those who suspended their activities decreased to 12%. And there was even 1% of surveyed entrepreneurs reported that they started a business after the start of a full-scale war between Russia and Ukraine.
The reduction of the domestic market due to emigration, the fall in purchasing power, and the opening of the EU and UK markets stimulates Ukrainian entrepreneurs to enter foreign markets.
According to various data, 22% to 28% of representatives of SMEs plan to export for the first time. The intensification of export activity is also facilitated by sanctions against Russia and Belarus because Ukrainian manufacturers can enter new niches to export goods.
It is worth emphasising that extraordinary times require quick solutions, therefore, taking into account the growth of the number of new exporters, ECA Ukraine has already expanded the scope of its products to them.
ECA Ukraine also intends to develop the receivables insurance product – a classic product in the portfolio of any ECA, however, it is not yet very popular among Ukrainian entrepreneurs. In order to immediately provide this service to the best possible extent, ECA Ukraine closely cooperates with foreign ECAs.
The war changed the dynamic of ECA Ukraine's relationship with our customers. Prior to the invasion, customers told us they had worked in exporting for 30 years, knew their debtors and worked on the condition of prepayment – they did not need an ECA.
But now the situation has changed. Importing debtors no longer want to work on the terms of prepayment, at minimum, they want the goods to cross the borders of Ukraine prior to payment. Now, contractors tender to pay by instalments or in arrears.
In terms of the further development of exports, especially for those entrepreneurs who enter a new market for the first time, this product is extremely important.
Most ECAs were created after World War II to support emerging economies. Ukraine already has this tool now, during the war. The extensive support of the global community, and the willingness of partners to provide technical and financial assistance inspires the further development of export support tools in the future.
ECA Ukraine wants to continually innovate. Currently, we are keeping an eye on further development of export credit insurance, insurance of receivables, and export factoring insurance.
A draft law on insurance of investments in Ukraine against war risks has been submitted for consideration by the Verkhovna Rada of Ukraine. If approved, it will allow ECA Ukraine to insure investments of both foreign and domestic businesses, including against military risks.
According to the draft law, investments will be insured at the expense of ECA Ukraine authorised capital and through reinsurance of investments with foreign insurance companies.
Ukraine should not be defined by the ongoing war, the country has much more to offer. According to the macroeconomic forecasts of the National Bank of Ukraine, exports in 2023 will still be insignificant due to worse harvests and electricity shortages.
However, starting in 2024, exports will grow, and Ukrainians will return and immigrate back into the country. ECA Ukraine wants to help make this optimistic forecast a reality and will do our best by implementing policies and programs to support Ukrainian exporters.