Estimated reading time: 5 minutes
The responsibility for sustainability falls on everyone, everywhere. It should unite us. We all need to work together, but how do we achieve such a big collective goal?
Following the Sibos session on 'Accelerate Sustainability in Trade', speaker Achraf Abourida, head of trade at ING Bank, discussed trade's role in sustainability and its global importance in an exclusive interview with Trade Finance Global (TFG).
Sustainability has become a buzzword for the trade industry, but what does tangible change mean and how do we avoid greenwashing?
We don't just want Lewis Caroll's Alice in Wonderland vision of painting the roses 'green'––to enact reform, we need to be open in our thinking, to innovate, to collaborate and to be ambitious. And we need to do it now.
Tying in sustainability with social responsibility––the ING way
The United Nations (UN) 17 Sustainable Development Goals (SDGs) set global targets for 2030, but how will they be met?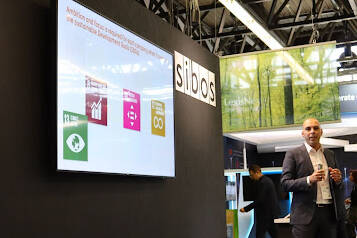 Achraf said, the answer lies in, "a sense of urgency."

ING focuses on four of the UN's SDGs: decent work and economic growth (8), reduced inequalities (10), responsible consumption and production (12) and climate action (13).

This, as Achraf deems, is where sustainability ties in with social responsibility, reflective of ING's two core pillars; clients (the people) and sustainability (the planet).

Achraf said, "One of the most important things for us, especially in trade, is responsible consumption and production."
ING's sustainability commitment is evidenced through their sustainability targets, supporting companies, both corporates and small- and medium-sized enterprises (SMEs), in different ecosystems and different industries transforming themselves to become more sustainable.

Amongst other commitments, ING has set a target to provide at least €1 billion of new sustainable financing to SMEs and mid-corporates by 2025.
Achraf is clear that banks do not need to make a profit as the aim when providing incentives for companies is to become more sustainable, but they do need to make this change. It is this transformation where collaboration needs to be industry wide.

Achraf said, "Of course, a commercial business needs to make money, but what people don't always see is that sustainability, like with any investment, is investing in tomorrow. This is both a financial, and a social investment.

"This is not because ING, or other banks feel obliged by the SDGs, but because they know it's the way to make a true impact.
"It has to be done. In the same way that if you were investing in a fintech, knowing that you wouldn't see a return for the first few years. Banks need to believe in sustainable initiatives and make it happen. Then, once achieved, everyone will have more."
Incentivising green behaviour: the right approach?
Incentives. One approach is that when banks provide financial incentives for companies to put sustainability first, the industry could move forward to a greener future.

ING has created a framework whereby they can help clients obtain sustainability ratings based on certain data points. So a supplier would aim to improve its rating, or apply for one, in order to get benefits in their pricing on base, so that their financing costs go down.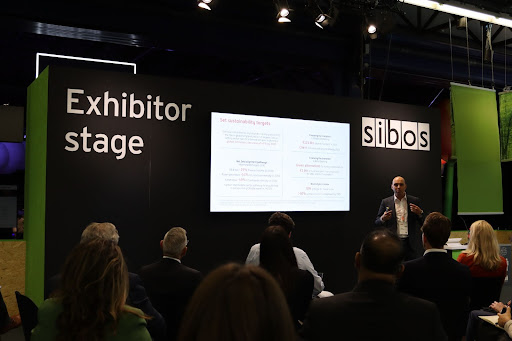 Is supply chain finance the low hanging fruit?
Achraf said, "Supply chain finance, for instance, is low hanging fruit. We can reap the benefits sooner than other trade finance products that need more work to be done.

"A big buyer wants to create awareness within the supply chain which obviously links to financial benefits, as well as enhance the end to end supply chain from a sustainability perspective."
On a positive note, sustainable supply chain finance already shows a substantial pickup, largely driven by industry leaders, which helps to show exactly what we can achieve.
Actions speak louder than words
Sustainable development is one of the biggest responsibilities that the banking industry has. However, community involvement is essential for its success.
People don't just need to believe in the actions taken by banks, and the motives behind them––they need to trust them.
However, as banks disappear from the high streets, they lose their presence and connection to local communities, leading to a feeling of separation and distance.
Achraf is adamant that banks need to restore faith from the public. They need to remind them that, like with any successful relationship, they are honest, they are clear, and that they work hand-in-hand.
When banks fund local community initiatives in their home markets, such as through sports teams, playgrounds, and youth clubs, they are earning their trust. They are showing their understanding of the symbiotic nature between the people's perception and the banks' practice.
Why is trust important for sustainability? We can't move forwards if we're not together.
Patience is a virtue
They say patience is a virtue. And none more so for banks than setting sustainability Key Performance Indicators (KPIs) for years to come, knowing that the full impact may not be felt until the next generation.

But for the world to truly change, we have to be prepared for slow progress. It is key to not be disheartened. As long as we're still moving forward, this momentum will build.
For some, it's not fast enough. Many don't understand the reasoning behind why banks are still investing in fossil energy, for example.
The reality is that the industry will not be able to transform overnight, else the social coherence will be disturbed. There needs to be a plan.
Companies with CO2 emissions need support for a period of time in order to convert to either a climate neutral or diverted business model. For its part, the industry will be open and transparent.
A green light for sustainable trade.