Chicago, 11th September 2019. Trade Finance Global (TFG) are delighted to announce a Media Partnership with BAFT (The Bankers Association for Finance and Trade) for their 29th Annual Conference on International Trade. The highly anticipated event will be held in Chicago, US on the 23rd – 25th October 2019, themed 'Reinvention. Resilience. Reliability.'
As uncertainty and economic headwinds seem to be the new norm within the international trade space, TFG will be hearing the latest updates from global trade heads in Chicago next month.
The conference promises the latest updates on the revised BAFT MPA, regulatory and compliance requirements including Basel IV, as well as discussions on opportunities for growth in the open account and working capital space. The Annual Conference on International Trade will also feature some of the Fintechs who are addressing risk mitigation through trade finance origination and distribution, as well as their collaboration with banks.
The conference is specifically designed for international trade practitioners, focusing on the key issues that enhance the growth and impact of trade finance on the economy.
Tod Burwell, President and Chief Executive Officer of BAFT said:
"Trade finance professionals attend BAFT's Annual Conference on International Trade to learn about the latest trends driving the industry, network with their peers and develop new business opportunities. We're thrilled to have Trade Finance Global as a media partner and are confident their support will make for an informative, engaging conference."

Mark Abrams, Head of Trade at Trade Finance Global said:
It is fantastic to partner with BAFT, a thought leader and innovator in the rule based trade finance system. Trade Finance Global and BAFT share the same values and both organisations hope to assist with providing solutions to issues in the development of foreign trade flows, as well as expanding both knowledge and access to global finance.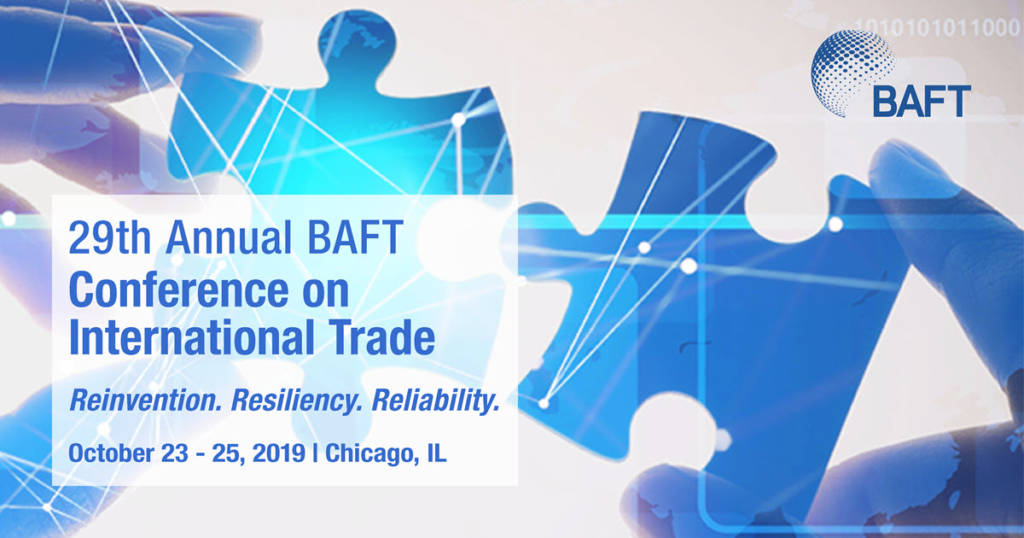 Early Bird Reservation Closes this Friday
Network and learn from industry thought leaders, clients, and peers in this premier conference for trade finance professionals.
About TFG
TFG are experts in structured trade finance, helping companies to trade, import or export goods, and services.
We have a network of over 270 banks, funds and alternative lenders across different geographies, allowing us to help almost any trading company to access finance.
About BAFT
BAFT, the leading global financial services association for international transaction banking, helps bridge solutions across financial institutions, service providers and the regulatory community that promote sound financial practices enabling innovation, efficiency, and commercial growth. BAFT engages on a wide range of topics affecting transaction banking, including trade finance, payments, and compliance. The association website is www.baft.org.