UK Export Finance (UKEF), the export credit agency of the British government, has issued its largest-ever financing guarantee to help build Turkey's largest solar power plant.
Backed by US-based GE Energy Financial Services, UKEF will provide £217 million for the construction of a 1.35GW solar plant for Kalyon Enerji in Turkey's Central Anatolia region.
The plant, which will be assembled in the UK before being shipped to Turkey, will support over 100 British jobs, and is expected to be completed in late 2022.
Once completed, the plant will cover an area larger than 4,600 football pitches combined, and will deliver clean electricity to around 2 million Turkish households.
Anne-Marie Trevelyan, Britain's international trade secretary and international champion on adaptation and resilience for the COP26 Presidency, said the deal is an early case of the UK delivering on its pledge to become a global leader in green finance.
"UK Export Finance is putting the UK at the heart of the global green energy transition." she said. "But firm action from the UK alone is not enough to fight the climate crisis.
"UKEF's financing encourages other countries to invest in renewable energy and opens new markets for UK businesses that will power a recovery underpinned by green jobs."
GE Energy Financial Services supported UKEF to agree the deal, which will be delivered in the form of a buyer credit facility.
This will enable GE to deploy its first FLEXINVERTER solar technology outside the US, supporting Turkey's clean energy goals and facilitating trade for UK suppliers.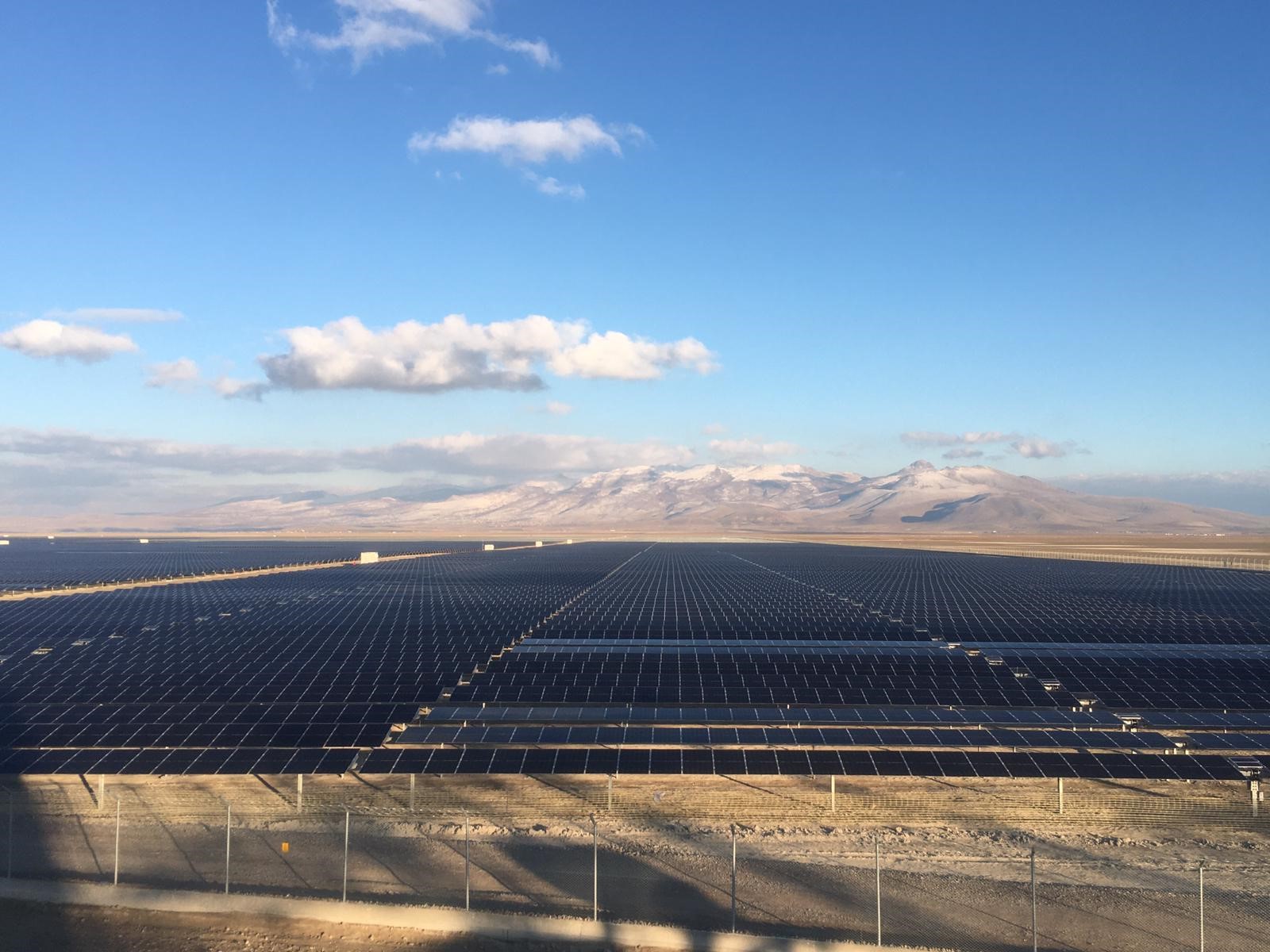 The project is part of the first solar tender offered by Turkey's Ministry of Energy under the Renewable Energy Resources Zones (YEKA) programme.
As such, it will help Turkey to continue its expansion of renewable energy resources and commission 10GW of solar capacity between 2017-27, according to the International Energy Agency.
Guto Davies, global public capital leader at GE Energy Financial Services, said: "Our relationship with UKEF enables us to offer GE customers access to diversified and competitive financing for GE projects that deliver sustainable, reliable, and affordable energy."
In a press release, UKEF said the financing for the project will be structured on a project finance basis and raised through US bank J.P. Morgan as acting lead arranger and lender, supported by the UKEF guarantee.
The announcement comes as the UK prepares to host its first International Trade Week – from today until November 19 – where the government will be seeking new partners for green UK exporters.
Over the week, trade exports, ministers, and members of parliament will be hosting events and workshops aimed at both experienced exporters and those looking to export for the first time.