KOMGO and MITECH formally announce extended collaboration to provide end-to-end workflows in two main areas.
The first being an integration of KOMGO's system TRAKK with MITECH's TRAC middle-office Collateral Management system. TRAKK is a unique blockchain system that allows users to create an immutable document to guard against fraud and falsification. Thanks to this integration, MITECH's TRAC system will automatically verify the integrity of the Credit Facilities documents stamped in KOMGO's system and display the result in TRAC.
The second being a seamless two-way communication between MITECH's latest back-end Trade Finance solution CREDOC 5G and KOMGO's multi-bank portal named KONSOLE. Corporate clients will be able to prepare and send their requests to issue Letters of Credit and Guarantees in KOMGO's KONSOLE, which will channel these requests directly into CREDOC 5G, ensuring end-to-end Straight Through Processing.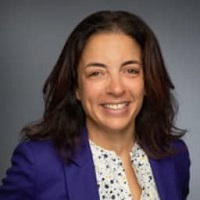 Souleïma Baddi, CEO at KOMGO argues that "the increased interoperability and connectivity of the KOMGO and MITECH product lines will provide a win/win combination to the Trade Finance industry, especially in Geneva and Singapore where both Companies are very active". Ensuring fast, secure and reliable data transmission between different actors of the Trade Finance Supply Chain is becoming ever essential due to the recent pandemic and fraud scandals in Trade" comments Paul Cohen Dumani, MITECH's President, adding that "the new end-to-end workflows will bring more reassurance to Trade Finance providers".