WASHINGTON — BAFT, an international financial services association, recently announced the publication of BAFT's Global Trade Industry Council Payables Finance Principles to inform the industry on the payables finance supply chain finance product.
Members of BAFT's Global Trade Industry Council (GTIC), which consists of heads of trade from 19 of the largest trade banks in the world, worked to codify a framework for articulating the essential criteria for use and structuring of payables finance, a financial product providing support for the global economy.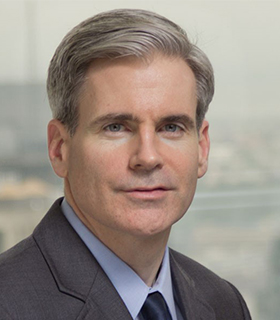 "The BAFT GTIC spent considerable time developing these principles to help those in the industry build strong, sustainable payables finance supply chain programs,"
said Geoffrey Brady, MD, chair of the BAFT GTIC and head of global trade and supply chain for Bank of America.
Because payables finance is often misunderstood, the GTIC requested BAFT develop a working group of member experts to draft guiding principles designed not only to assist the international trade industry with a framework for delivering and building payables finance supply chain finance programs, but also to provide specificity to the rating agencies and other stakeholders to avoid confusing it with different supply chain finance programs.
"In the absence of written rules, these new payables finance principles provide a common framework for banks to structure their individual programs, while contributing to a broader industry understanding of payables finance and its benefits,"
said Tod Burwell, president and CEO, BAFT.