Detailed discussion of the UK's wider post-Brexit trade prospects has remained somewhat limited. On greater investigation, enlarging UK-Israeli trade flows as part of a drive to expand existing FTAs represents a key opportunity for the UK post-Brexit.
Prime-ministerial visits to Japan, India and China have provoked prominent debates regarding possible new FTAs. However, far less consideration has been given to expanding the existing FTAs the UK enjoys through the EU, such as the EU-Israel FTA.
UK Trade Policy and Israel
The UK and several of its associated territories are presently members of the EU's Customs Union, along with the other 27 EU members and Monaco. It also benefits from EU customs unions involving Andorra, San Marino and Turkey; a network of FTAs with 27 other states and 31 EU special territories; and provisional applications of several trade agreements, including CETA.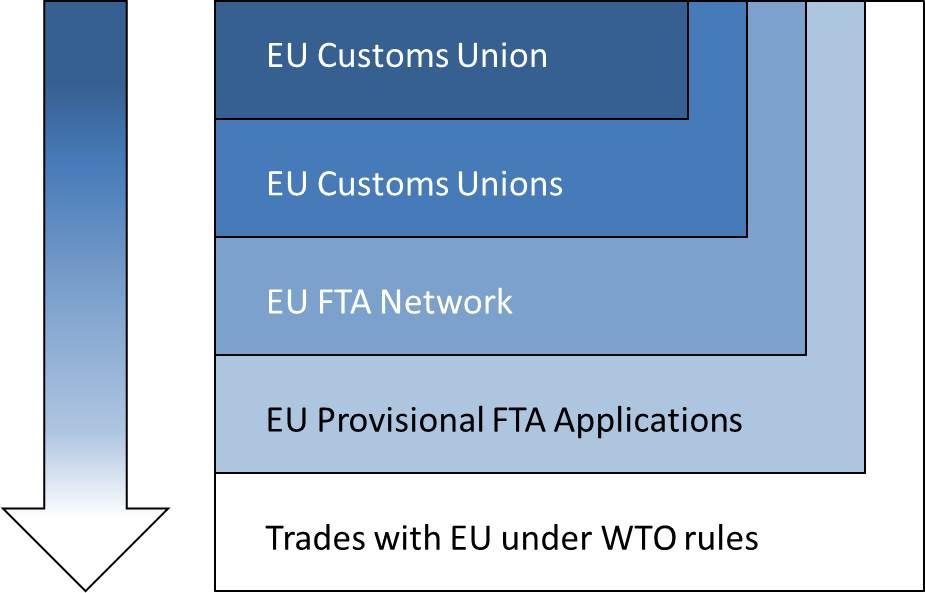 Fig i. The decreasing depth of EU trading relationships
Leaving the Customs Union would enable the UK to negotiate bilateral FTAs. Given 5 of the world's 10 largest economies lack an FTA with the EU, freedom to create these suggests potential economic prospects. The UK's historic Commonwealth links have also been suggested as another means of increasing future trade flows. However, the size of these economies and the regulatory divergence between themselves and the UK suggests that while the potential benefits may be large, the negotiations will be complex and time consuming.
Fig ii. Potential UK post-Brexit trading partners
Consequently, the UK's short-term focus might fall on improving its terms of trade with existing partners from current EU agreements, such as the EU-Israel FTA. This would involve "grandfathering" the existing FTA to create a copy of the UK-Israel FTA, before negotiating additional extensions of its terms. Through this approach, the UK could generate both tangible reductions of trade barriers and substantive evidence of the practicality of an independent UK trade policy. Given Israel's enthusiasm for such a deal, and the existing relationship between both states, enhancing a grandfathered UK-Israel FTA might therefore seem an obvious priority for the UK.
Fig iii. Potential UK post-Brexit independent trade policy timeframe
Cross-Sector Economic Opportunities
Pursuing a deeper UK-Israeli FTA would offer economic benefits to both countries across the three primary trade flows; agriculture, goods, and services.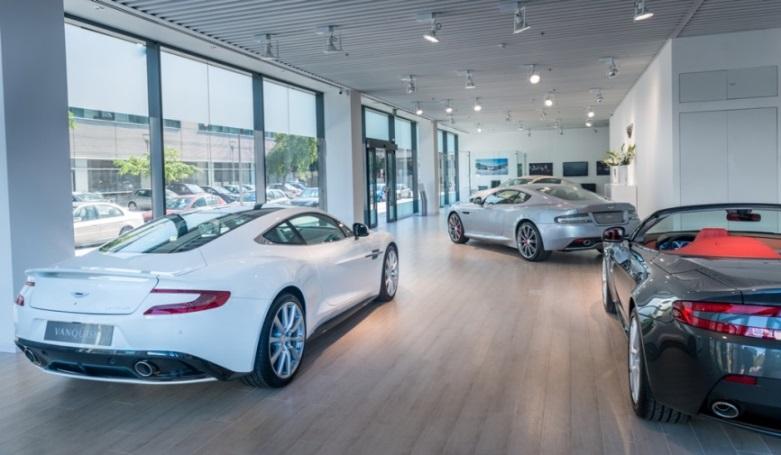 Fig. iv. The Aston Martin dealership in Herzliya, Israel
Both countries would benefit from increased bilateral trade flows in goods, as Israel demands and supplies goods both exported and imported by the UK. Vehicles are the UK's largest export to Israel, and the world's largest, fastest-growing Aston Martin dealership is in Israel. However, there is major scope for further growth in this market, as Israel manufactures very few vehicles domestically. Reciprocally, Israel has a hi-tech manufacturing sector and the world's largest R&D budget as a percentage of GDP. Its pharmaceutical sector registers one of the highest numbers of global patents per capita, and 1 in 7 NHS prescription drugs are already imported from Israel. Post-Brexit, the UK is likely to continue its approach to reduce generic drug pricing through market competition; subsequent reductions in trade restrictions could therefore grow Israeli pharma exports and reduce NHS costs.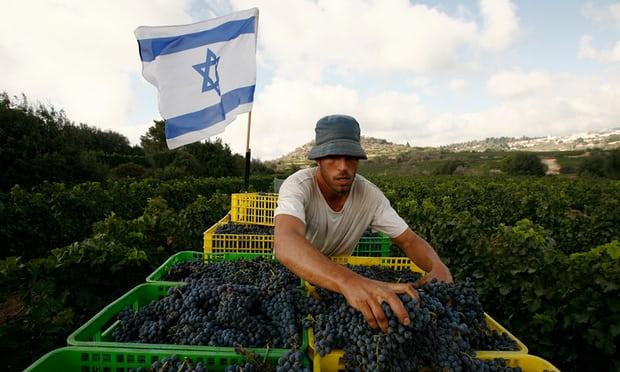 Fig. iv. Grape harvesting at Kibbutz Tzuba, near Jerusalem
In agriculture, Israel exports mainly warm-weather produce which the UK cannot produce domestically. For example, the UK imports about $100m of EU-produced oranges tariff-free each year, and has not produced oranges domestically since the 1600s. By conceding lower agricultural trade barriers to Israel, the UK could expand Israeli exports of these goods and reduce prices for its consumers and businesses with minimal adverse effects on British agriculture.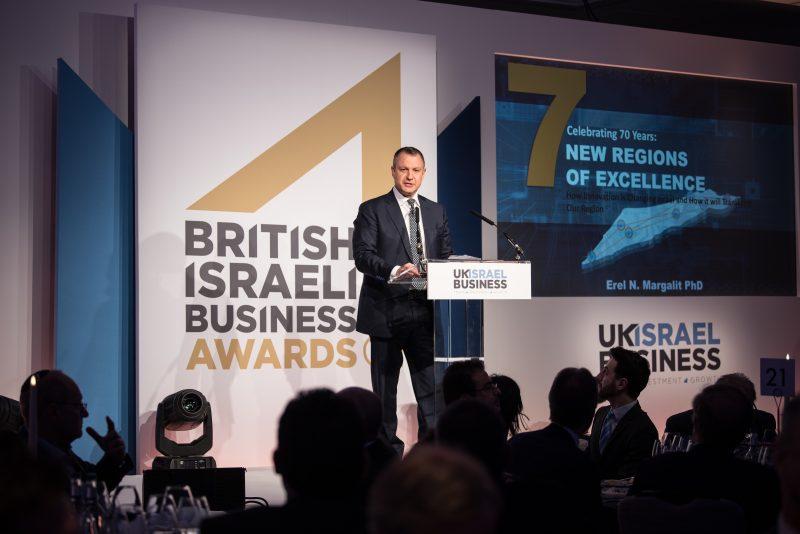 Fix vi. Erel Margalit, founder and chairman of Jerusalem Venture Partners, speaks about UK-Israeli growth opportunities in the technology sector at the British Israeli Business Awards 2018
In exchange, the UK could negotiate access to Israeli markets for its service industries. Given these industries make up almost 80% of UK GDP, non-EU markets for services represent the key post-Brexit growth opportunity for the UK economy. Tangible regulatory constraints to entering the Israeli services market exist, including restrictions around investing, procurement decisions and workforce nationalities. For Israel, reducing these constraints on UK market access would offer clear benefits; the OECD has explicitly encouraged Israel to allow entry of new competitors in retail banking, energy and insurance to strengthen productivity and engender growth. Furthermore, both countries' thriving technology sectors offer opportunities for collaboration and trade. For example, Israel receives 15% of the total investment in cyber-security companies globally, generating annual sales of $3.5 to $4bn, whilst the UK's National Crime Agency estimates reported cyber fraud cost the UK economy £10.9bn in 2016.
Benefits & Complexities
Beyond the economic benefits, increased UK-Israeli trade represents an attractive prospect for UK businesses for several reasons. Israel is a large, highly developed economy with a small but wealthy population, representing an appealing market for UK goods and service exporters. Its commercial law is based on English law, its legal systems are similar to the UK's, and state corruption is minimal. Moreover, English is widely spoken as a business language, and the time difference to the UK is just 2 hours, with regular direct flights between both countries.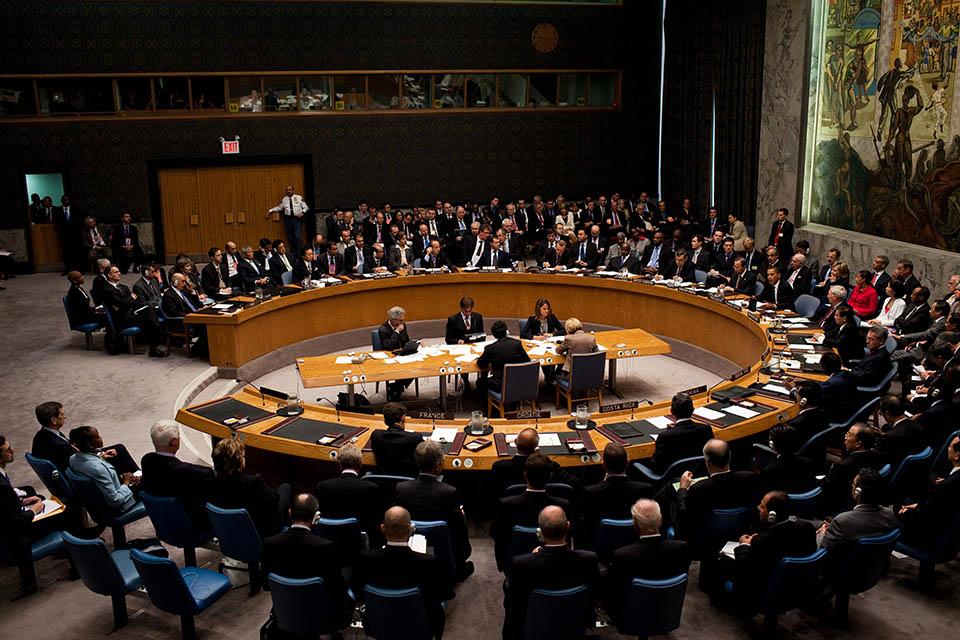 Fig vii. Stephen Hickey, Acting UK Deputy Ambassador to the UN, reiterates UK support for a two state solution at the UN Security Council Meeting on the Middle East
Nevertheless, UK-Israeli trade negotiations would also pose political and diplomatic complexities. Given the UK's firm support for a two state solution in the region, equivalent negotiations with the Palestinian Authority would likely need to be conducted and concluded in tandem with any UK-Israeli talks. Moreover, there are well documented historic and ongoing unresolved political issues surrounding Palestine, Israeli settlements & the West Bank, which may pose future political, regulatory and reputational challenges to UK-Israeli economic relations.
A Glimpse of the Future
Fig viii. UK Israeli Tech Hub – Five Year Anniversary (link to YouTube)
If these complexities can be overcome, developing UK-Israeli trade post-Brexit offers substantial benefits and advantages to UK and Israeli companies. To some extent, these benefits are already being realised; new Israeli companies in the UK increased by 28% in 2017, as investment levels increased 33.5%. However, with only five British companies having opened innovation centres or acquired Israeli companies since 2014, more can be done to connect UK businesses to their third most under-traded global market.
Happily, UK policymakers are leading those efforts. To facilitate collaboration between the two countries' tech sectors, the UK Israeli Tech Hub was established in 2011, and has since agreed over 175 tech partnerships which have grown the UK economy by over £800m. More formally, a bilateral working group between British and Israeli trade policymakers has been established to discuss the outlines of a post-Brexit FTA.
A firm focus on these efforts to increase UK-Israeli trade flows can deliver real opportunities for British businesses in the aftermath of Brexit.
Are you looking to expand your exports to Israel, or import Israeli products? Trade Finance Global have put together a series of guides here and here which provide key information, as well as contact details for our local expert advisors.



James Dinsdale is studying for an MSc in International Public Policy at UCL. His main research interests are individual citizens' trade policy preferences, and the global multi-lateral trading system in the context of IR theories.

Previously, he interned for the CBI's International Trade Policy team and worked for Accenture's public sector management consulting business. He enjoys cycling, chess, and every book ever written by Michael Lewis.

  
Summary :
Grandfathering the existing EU-Israel FTA and negotiating to expand its terms could generate significant benefits for both the UK and Israel across a range of markets post-Brexit.