---
Open Account financing is going through a period of rapid change, thanks to digital innovation and competition. Recognised as a safe and flexible way for financing the real economy, we caught up with Erik Timmermans, founder of WOA, and John Brehcist, at their annual convention, to discuss the hottest topics in receivables finance.
Featuring: Erik Timmermans, Founder, World of Open Account
John Brehcist, Community Expert, WOA
Host: Deepesh Patel, Editor, Trade Finance Global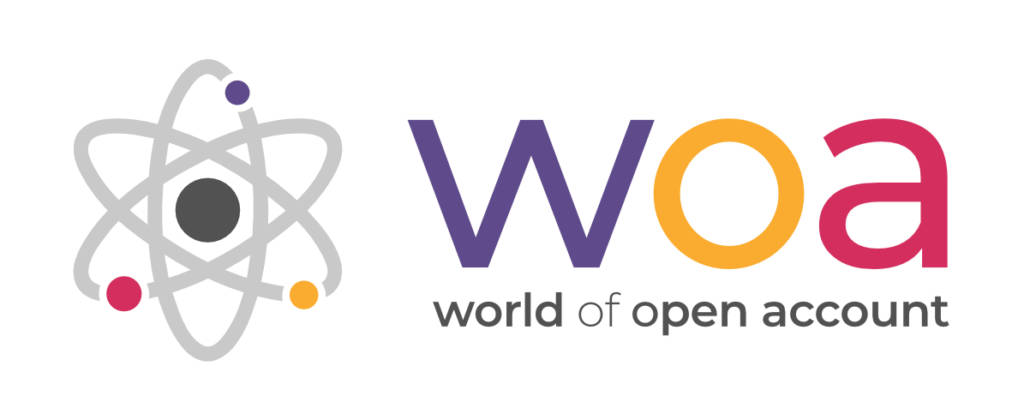 Erik Timmermans: My name is Erik Timmermans. I'm based here in Belgium, Brussels. I founded World of Open Account, almost two years ago. I've been involved in the service finance industry for many, many years, for more than 30-35 years. And I am very pleased to be here at our first convention ever.
John Brehcist: My name's John Brehcist. I'm from the UK. I have my own consultancy business and part of my role is to help build the industry, the receivables finance industry, globally, and for that reason, I've become involved with WOA.
Why was WOA established?
ET: Well, what we've noticed and I speak about us because I may have been the founder but right from the beginning, there were quite a lot of industry experts who joined the initiative – really people who have broad experience in the world of receivables finance or factoring, or invoice finance who joined me in this journey. We came to the conclusion very early that there was a need for an association, a group, a platform whatever the word is, that would really represent the interest for receivables finance players. And that was really the gap that World of Open Account was filling in an inclusive way trying to bring around the tables banks, non-banks, fintechs, investors, everybody who can be companies and also individuals who are involved in this industry, try to bring them around the table in a very modern new way. So we do conventions such as this as an exception, more than as a rule. We do a lot of web meetings, we do it in order to make it also cost-effective, even carbon neutral. So it's quite an interesting new venture. And I must say that now after a little bit more than 10 months of having been live, the community is growing, growing fast, lots of enthusiasm. I think we have been able to create, really some thought leadership in this industry.
What are the key opportunities within open account trade?
JB: Well, I think there's an increasing recognition that this type of funding is an effective and safe, secure, method of providing finance to growing businesses, particularly in the SME sector. It's seen as a way of providing funds that is actually very supportive of the type of business. And if we look at the global situation at the moment, if we look at it as a percentage of the global GDP, it's around 4%, but in the most advanced markets it's up at 16%, so there's considerable opportunity for it to grow.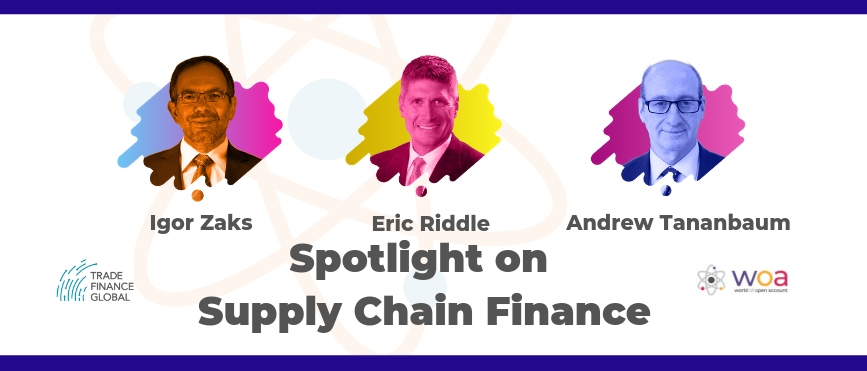 What have been the key themes coming from this year's convention?
This first convention, while it's still going on, of course, but it was built around a number of themes. The first theme this morning with Olympic medalists Justina Henin, was I believe, quite interesting. I heard very good feedback from the participants. It was really about motivation, about what drives you, the team was from 'dream to champion' and it was a little bit in line with what World of Open Account is trying to become; something that is really there to stay. The second area was about the physical supply chain that is merging with the financial supply chain. So we had somebody from the Port of Antwerp, we had an economist from BNP Paribas. And then we had a very interesting panel that was talking about this new evolution that is taking place where supply chain both physically logistics is more and more integrated into the financial supply chain. We will talk about innovation with disruptors – disruptors in the industry and in SME financing. And then we will finish this afternoon with a little bit of a tour around the world in terms of World of Open Account advisors who will tell us what their expectations are for the next activities in the coming year.