We will take a look at the China and US trade relationship along with the vehicles market in the US below, and attempt to understand whether Donald Trump will 'rip up or renegotiate trade deals' in the coming months.
Following months of bullish US stock market moves we wait to see if this rise will be affected by Trump's move into power. In relation to trade with foreign powers, we have heard some relatively outlandish statements during his campaign. This is most poignant when looking at powers such as China, as there was the aim of trade negotiations and to equalize tariffs between China and America; having a free trade agreement. However, there were also more far reaching discussions of increasing tariffs by up to 45% on any Chinese imported products.
What is Trump planning when it comes to Chinese tariffs?
It is easy to understand Trump's move when looking at current US imposed Chinese tariffs, being 2.5% (agri products) and 2.9% (non-agri products). In contrast, Chinese tariffs in relation to US imported products are 9.7% and 5% respectively. The tariffs have consistently reduced since China was accepted into the WTO in 2001. However, the current state of affairs is in complete opposition to Trump's fundamental principles espoused on his campaign trail. Read our extensive article on Trade and Trump here.
What will the effect of Chinese tariffs be on the US economy?
The Chinese imports into America in 2015 were just over $480 billion, and dropped in 2016 to $380 billion. A heavily concentrated area was electronics, with over 90% of the imports in the sector, being from China.
We know that China is continuing to be a consumption based economy and even though imports from the US stood at just below $120 billion in 2016; this is expected to grow. However, the increase of tariffs by the US will inevitably lead to restrictions from China on US imports. This will especially have a heavy impact on the US farming market, as China sits as the second largest agriculture market that the US exports to.
The affect of Trump on US household names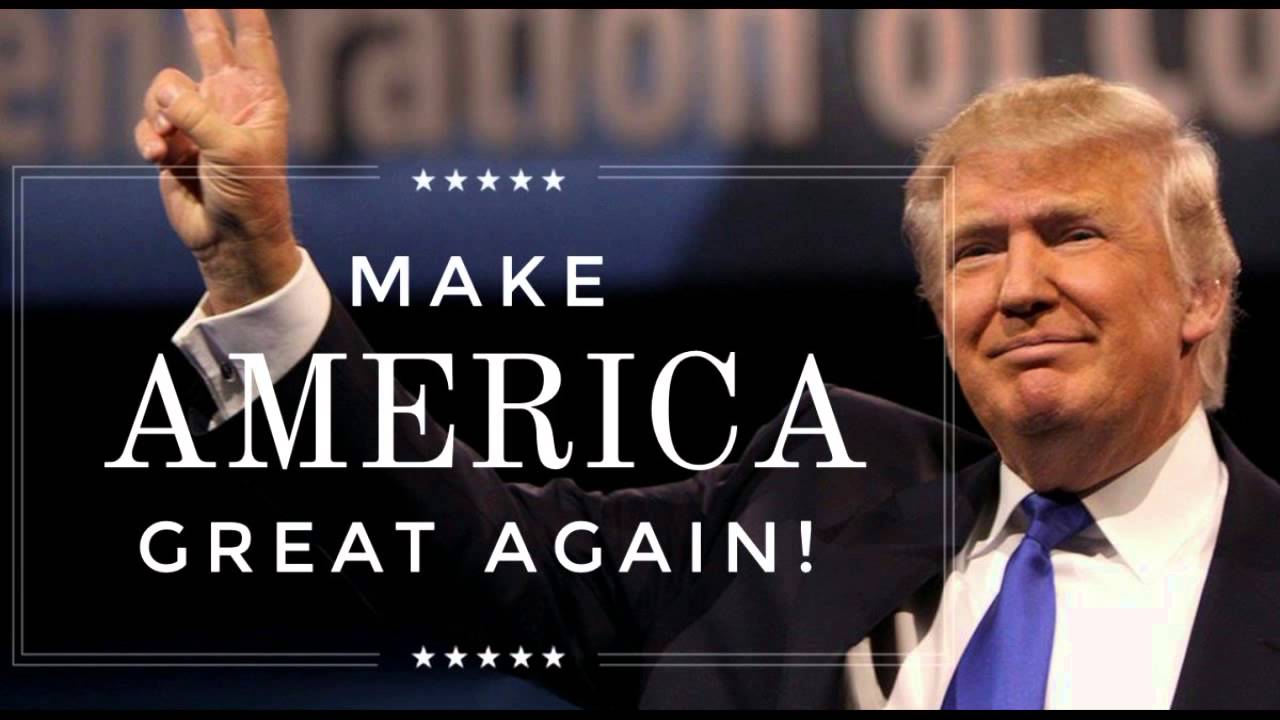 Many view the Trump presidency with caution in relation to what it may mean for trade; as his 'make America great' slogan may penalize household corporate names. This has been seen recently with vehicle companies; Ford has cancelled plans for the construction of a Mexico car factory at the point when there have been threats made against General Motors of tax on imported vehicles from Mexico to the US. It is widely viewed that this is the reason for Ford's move.
This threat is having a serious impact; it was all outlined in a tweet from Donald Trump's account. He made clear that Mexican-made Chevrolet Cruzes were being transported to the US, tax-free. He told General Motors that the cars should be built in the United States "or pay big border tax!"
General Motors is sending Mexican made model of Chevy Cruze to U.S. car dealers-tax free across border. Make in U.S.A.or pay big border tax!

— Donald J. Trump (@realDonaldTrump) January 3, 2017
Following the tweet, General Motors issued a response outlining that a majority of its Cruzes (car alleged to have been built in Mexico) were built in Lordstown, Ohio, which is near Cleveland. The allegation is only true in relation to the hatchback versions; which are put together in Ramos Arizpe, Mexico. This is only a small fraction of the total amount sold, being under around 200,000 in recent months.
Thank you to Ford for scrapping a new plant in Mexico and creating 700 new jobs in the U.S. This is just the beginning – much more to follow

— Donald J. Trump (@realDonaldTrump) January 4, 2017
The move by Ford, which was clearly prompted by this tweet has been detrimental to the Mexican jobs market. There was a very clear potential $1.6bn, which would have been pumped into the market and 2,800 jobs; all to the state of San Luis Potosí. In contrast, the company has announced that it will add 700 jobs at a cost of $700m to a US plant in Michigan, as part of its planned expansion of electrified and automated vehicles. This move is widely expected to please the Trump administration.
Why has Ford taken this step?
It appears that Ford is hesitant to speculate in any way, as there were profit warnings issued to shareholders regarding 2017. These outlined that forecasts were not positive with sales numbers expected to weaken and profit figures set to be around $600m; with an expectation of $3bn a year required to be cut in expenditure.
It is important to note that there has also been speculation that the 2018 zero emissions mandate has impacted some of their decision making. This is the law stating that by 2025, 15% of new cars will have zero emissions.
We have seen Trump tweets having a devastating impact on large companies stock market values, such as Boeing and we fear for what is to come. We are hoping for a more stable twitter account post inauguration!