Our world is developing very rapidly, and for those who do not know, we are in the beginning of the 4th Industrial Revolutions. It is very interesting to see how the technology is developing so rapidly that even our grandparents already use it. It is all about technology today, all big companies and start-ups are trying to bring new technology into operations and create a new environment. In this article I want to introduce three interesting companies that became unicorns in less than 2 years. Unicorn is a startup company that is valued more than $1 bl.
Jet.com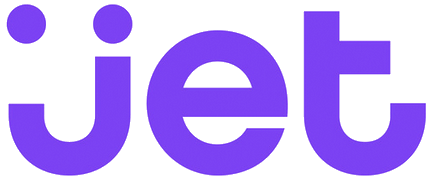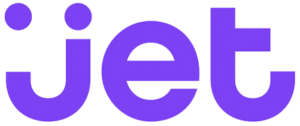 E-commerce becomes more popular today, however, the majority still prefer Amazon as the main source of shopping online. There are many platforms and website not so well known to ordinary consumers. For example, jet.com hit $1 billion valuations in four months in 2015. Jet.com is an e-commerce company headquartered in New Jersey, it was found by Marc Lore who previously sold Diapers.com to Amazon.
Marc's idea was to create an e-commerce website, where people would pay for membership to access goods with reduced prices. They initially wanted to charge $50 a year membership and sell goods at their original, break-even price. They also wanted to partner with the third party, rather than just have goods themselves.
The website was launched in 2014 and by February 2015 the website had 352,000 beta users.  It was first called Jet Insider. The website was officially launched on July 21, 2015, and the fee-membership strategy was dropped in October 2015.
What differentiates Jet.com from its competitors, is its unique pricing algorithm. This algorithm measures the distance from the warehouse to the delivery place, a frequency of buying this item, payment type and other.
In July 2015, The Wall Street Journal reported that Jet sold 12 items of the newspaper for $275.55 which cost the site $518.46, thus losing $242.91. (Winkler, Rolfe (July 20, 2015). "Behind the Numbers of Jet.com's Audacious Plan to Attack Amazon". Retrieved August 27, 2015.)
The main point of Jet.com is to help its customers to save money. If you order more things at once it costs less to deliver. These algorithms motivate customers to shop more strategically.
WeWork

WeWork was founded in 2010 in New York by Adam Neumann and Miguel McKelvey. WeWork is a company that is providing co-working space for startups, entrepreneurs, freelancers, and large enterprises. The interesting thing is that it is not the first coworking space, however, WeWork achieved $1billion valuation in about 1 year and 8 months. In 2017 WeWork had valuation at about US$20 billion.
After WeWork opened its first coworking space in 2010, by 2014 it was considered to be "the faster-growing lessee of new office spaces in New York" ( Konrad, Alex. "Inside The Phenomenal Rise Of WeWork". Forbes. Forbes. Archived from the original on 7 February 2015. Retrieved 13 March 2015).
In April 2011 they also opened WeWork Labs which serve as a startup incubator. This space provides startups with many resources and mentors from the broad spectrum of areas. WeWork was named as the "most innovative company" in 2015 by Fast Company Magazine ( Kessler, Sarah. "Most Innovative Companies 2015". Fast Company. Fast Company. Archived from the original on 12 March 2015. Retrieved 13 March 2015).
This company does not stop there, in 2017 it opened a gym in NY and started offering different Fitness Classes. In July 2019 WeWork announced that it would not provide any kind of meat in WeWork locations. This change was introduced after co-founder McKelvey found that by avoiding meat individuals can make the biggest environmental impact. However, some employees criticized this policy.
Co-working spaces are becoming more popular, because they are cheaper, more useful and freelancers and start-ups can always find partners or sponsors there.
Xiaomi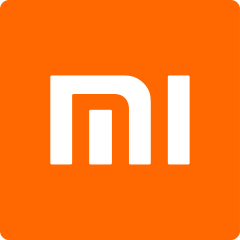 Xiaomi is a Chinese company which was founded in 2010 by Lei Jun and seven partners. It achieved $1billion valuation in about 1 year and 9 months. Xiaomi released its first smartphone in April 2011 and rapidly became China's largest smartphone company by 2014. Today Xiaomi is 4th largest smartphone manufacturer in the world.
How did this company achieved such rapid growth and is becoming more popular than iPhone and Samsung?
Xiaomi strategy is somehow similar to Zara's strategy.  It produces high technological phones, but prices phone almost at bill-of-material prices. Majority of Xiaomi sales come from online stores as they don't own any physical store except China and Singapore (recently), and they do not spend on traditional advertising, relying on social network services and word of mouth. 94% of the company's revenue comes from mobile phone sales which are a higher proportion than Apple has (Kan, Michael (16 May 2014). "Why Are Xiaomi Phones So Cheap?". CIO. Retrieved 29 June 2014).
Xiaomi places a big attention to customer feedback. It's product managers spend a lot of time by searching forums, this is why the company progresses so fast. Such way of working was established by Lei Jun, he had an opportunity to work in Nokia and Motorola, and when he gave feedback to R&D boss it was never implemented. When product managers find reasonable suggestions, it is transferred to the engineers and it can turn to the new concept within a week. Xiaomi ships new phones every week on Tuesday, these phones contain new software build and hardware tweaks. Xiaomi calls this process "design as you build." (King, Jr., Bertel. "Hugo Barra Describes How Xiaomi Pushes Out Weekly Builds, Turning User Feedback Into Shipped Product In A Matter Of Days". Android Police. Archived from the original on 18 February 2015. Retrieved 18 February 2015).
Another interesting fact is that according to analytics firm GreyB Services Xiaomi owns 6989 patents, 90% of which were filed after 2012. Xiaomi names mean Millet and Rice which is a reference to Buddhist concept starting from little things and aiming to be at the top. Their name "MI" means Mission Impossible to represent impossible obstacles they overcame. Moreover, if you look at their logo and turn it upside-down you will notice the Chinese character "心" which means "Heart" in English.
To sum up, I think it is incredibly interesting to follow such big companies, startups, and unicorns. By the way, most of the unicorns are from China today, which shows that the Chinese economy is expanding. Another interesting fact noticed, that these companies are not providing anything unique to the market. Jet.com is almost a copy of Amazon, Xiaomi is copying Apple's strategies, WeWork is not the first coworking space. It means that you do not need any brilliant idea to build a multi-billion company nowadays, it is done in a much easier way.