18 March 2021: Private sector action to reverse the loss of biodiversity is "absolutely fundamental" to the UK's post-pandemic economic recovery, a new cross-business forum will warn today.
bp plc, Barratt Developments plc, Skanska, and Balfour Beatty are among the founding companies of the UK Business & Biodiversity Forum (UKBBF), which has been set up ahead of the United Nations' COP26 climate change conference in Glasgow this November and the UN COP15 Biodiversity Conference in Kunming, China in May.
The Forum, which will guide private-sector efforts to manage biodiversity risks, is the first of its kind in the UK and is fully supported by the International Chamber of Commerce UK.
The role of the forum will be to:
Support UK businesses in identifying opportunities to implement practical solutions to manage biodiversity impacts and risks in their supply chain
Facilitate the sharing of knowledge and experiences across all sectors, from SMEs to large corporates, raising awareness and improving performance
Act as a unified voice for UK businesses on the importance of nature – including the UK and international biodiversity policies
Public policy is more focused on biodiversity than ever before, with goods and services provided by diverse ecosystems estimated to be worth $33 trillion – nearly the value of the economies of China and the US combined. Examples of the economic consequences of biodiversity loss include lower catches of fish, less productive agriculture, and fewer plants from which to develop medicines.
The draft Environmental Bill, currently at report stage in the House of Commons, introduces requirements for new developments to achieve a net gain in biodiversity. The post-2020 global biodiversity framework, from the UN Convention on Biological Diversity (CBD), is also likely to include explicit calls for the private sector to contribute to reversing the global decline in biodiversity.
Against this domestic and international backdrop, the forum will take steps to bring biodiversity into the core of corporate decision-making and activities.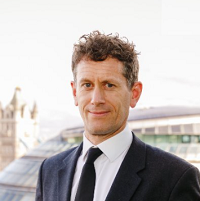 Commenting on the launch, Chris Southworth, ICC United Kingdom Secretary-General said:
"Protecting the planet and maintaining biodiversity is critical to continued economic growth. Reversing the extreme losses we have seen in biodiversity will be absolutely fundamental to navigating our way through our delicate recovery from Covid-19, both in the UK and abroad. Governments cannot do that alone – the private sector has an important role to play here.
"Preserving nature is everyone's business if we want future generations to inherit a healthy planet. It also makes business sense, as the astounding biological diversity that makes up our world's natural ecosystems is what underpins the production of the most common goods and much of our way of life. Ahead of COP26, the private sector must put biodiversity at the heart of all they do."
The International Chamber of Commerce (ICC) and Institute of Environmental Management & Assessment (IEMA), alongside business representatives and biodiversity experts, will launch the Forum at a virtual webinar today.
The Forum will provide an opportunity for senior figures to share best practices on a wide range of issues, such as incorporating biodiversity into business decision-making and managing biodiversity risks and impacts as a business.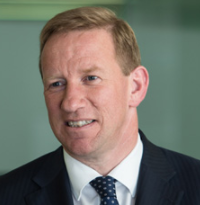 David Thomas, CEO at Barratt Developments PLC, commented:
"We recognize that every business has a role to play in protecting the future of our planet, which is why we are putting the processes in place to ensure biodiversity is considered at every stage of our build process, from start to finish.
"We believe that biodiversity is fundamental to the health and wellbeing of our new homeowners and our long-term partnership with the RSPB helps us to challenge the status quo and think about how we integrate biodiversity initiatives into the heart of our developments – preserving nature for future generations to come."
Peter Mather, Senior Vice President, Europe and UK Head of Country at BP said:
"Our welfare is intimately tied to the health of the natural world. So for bp, biodiversity is not just an 'add-on' – it's a vital part of our purpose. Last year we launched our new biodiversity position – which includes aims to achieve a net positive impact on biodiversity in our new projects and to enhance biodiversity around our existing major operating sites. Partnership and collaboration – including with groups like this Forum – is key to promoting collective action on biodiversity in line with our position."
Martin Baxter, Deputy CEO and Director of Policy and External Affairs at IEMA said:
"The UKBBF's mission to bring together businesses of all shapes and sizes to tackle growing challenges to biodiversity, both in the UK and internationally, is an important part of wider efforts to protect and enhance the natural environment. Drawing on the insight and expertise of our members, IEMA is looking forward to supporting the activities of the UKBBF in the weeks and months ahead."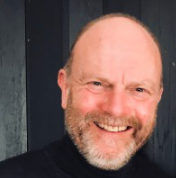 Keith Mellen, Managing Director of Anne Veck Ltd and Forum Steering Team member said:
"In the 21st century, the business of business is saving the planet. UKBBF aims to provide business owners with practical solutions as well as influencing policy. As an MD of a small business in the service sector, I'm excited to be able to contribute to the critical mission of reversing the decline of nature through better business practices. We know what we need to do. The challenge is convincing business owners to act. "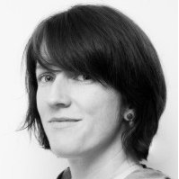 Dr Helen Temple, CEO, The Biodiversity Consultancy said
"Business leaders want to, and in many instances are, engaging with the fact they have a significant role to play in reversing biodiversity loss. But for some, this can be a new challenge, and a course of action that delivers positive outcomes for nature can take many forms. This is why the work of The UKBBF is so important. Working together with business, we can help answer the questions of where and how to take relevant actions, which provide the most benefit to nature's protection and recovery. We can also help accelerate the ongoing transformation of companies into ones which recognize the intrinsic and the business value of biodiversity and embed nature-awareness into decision-making processes."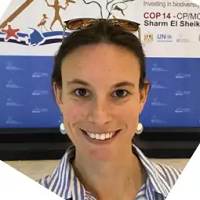 Kat Bruce, Founder of Nature Metrics, said:
"NatureMetrics was founded with the mission to use new technologies to link people and businesses with nature. As such we are so excited to see the UK business community now coming together to address biodiversity – this is a crisis that can only be addressed through collective action, taking account of the interdependencies between businesses of all sizes and the natural world we all depend upon. We are delighted to be involved with the forum and look forward to sharing our expertise with the network while learning from the knowledge and experience of others."