It's not very often when we come across truly global solutions which simplify trade finance and supply chain process management. However, the technology lying behind Thomson Reuters® ONESOURCE™ Global Trade software is a leap in the right direction to digitise and accelerate all needed innovation in the global trade sector. Trade Finance Global are truly impressed by the suite of products Thomson Reuters® ONESOURCE™ Global Trade offers, providing a layer of transparency to international trade functions.
We spoke to Taneli Ruda, SVP and Managing Director of ONESOURCE Global Trade in the Tax & Accounting business of Thomson Reuters. The business provides workflow software solutions for companies to automate their global trade functions. Taneli is the general manager of the business unit and responsible for its operations globally. He joined the company in January 2010 as senior vice president of Strategy for the Tax & Accounting business unit.
Prior to joining Thomson Reuters, Mr. Ruda worked in senior strategy roles at Nokia and as a management consultant at The Boston Consulting Group. Early in his career, Mr. Ruda has also served in engineering roles at two technology start-up businesses. Mr. Ruda holds a doctorate in Electrical Engineering and a Master of Science in Computer Science, both from the Helsinki University of Technology.
Taneli, what is Thomson Reuters® ONESOURCE™ Global Trade, and what is the USP of the product?
TR: ONESOURCE Global Trade is a comprehensive global trade management solution that offers trade compliance information and trade facilitation tools, allowing global trade professionals confidence and efficiency in compliance. Built with world-class technology and backed by leading industry experts, ONESOURCE Global Trade simplifies the entire global trade management process by automating routine tasks and opening up the opportunity for professionals to focus on value-added activities. Your organization can achieve a new level of accuracy, compliance and efficiency that saves you time and costs with the first truly global solution of this kind.
Our Global Trade Management software offers a comprehensive set of solutions for operating, controlling and managing the following foreign trade modules: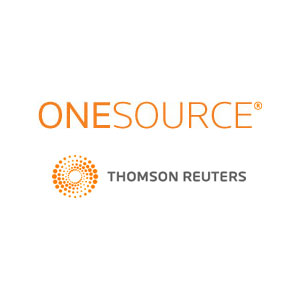 Special programs
Free Trade Agreements (FTAs)
Restricted Party Screening (RPS)
The solution has more than 1,200 clients from different industries, such as automotive, oil & gas, chemical, electronic and IT, healthcare, airlines, agriculture, food, retail, among others.
Benefits of Thomson Reuters® ONESOURCE™ Global Trade:
Improves performance by configuring workflows to speed up goods clearance, sharing tools to connect as fast as possible with brokers, and by integrating internal systems, such as with your ERP.
Increases margins by reducing logistics costs; better calculating tax and tariff liabilities; and enabling trade officers with the right research on new trade schemes, be it a new duty rate exemption, FTZ incentive, or regulatory requirement; and by providing highly intelligent classification and valuation engines.
Better manages trade compliance and risk in streamlining internal reporting information requirements with statutory requirements across sites and countries; and by providing quick and accurate access to information to ensure visibility and predictability of operations for the entire operation.
Free your teams to enact new trade programs with our dynamic global trade compliance software.
What are the typical pain points in trade compliance?
TR: Typical problems in trade compliance include;
Lack of global transparency of information due to paper/excel based processes, manual processing, heavy outsourcing to brokers, and information being "locked away" in country-specific systems or file cabinets. This makes it difficult to optimize the global trade compliance activities globally and can lead to process discrepancies between country operations.
Poor FTA and special program utilization – largely due to perceived large compliance effort and concerns around penalties and fines in cases of unintentional non-compliance
Potential for processing errors or lacking control loops due to manual processing
Key Market Challenges, taken from the 2015 Global Trade Management Survey Report.
What are the biggest trends you've seen in terms of emerging markets and growing sectors for global trade?
TR: In emerging markets, we are seeing some really interesting trends:
As the Chinese market matures, its role in the global economy is clearly changing. It is becoming more of a consumer-driven society, but its role as a manufacturer and exporter is also changing. China is less reliant on imported components than before, and is adding more value to products domestically. Its cost base is also going up, and the most cost-sensitive manufacturing activities are shifting to other economies, such as Vietnam, Indonesia, and even Myanmar.
There is also a constant ebb and flow of far-shoring and near-shoring of production. Recently, there has been a big trend to move production to Mexico to serve the US market, but also some of the rising Latin American markets. Especially Korean and Japanese companies have been doing this, making use of Mexico's vast network of FTAs and other trade and manufacturing incentive programs.
We are seeing a lot of companies looking to automate their trade compliance operations in emerging markets, moving from manual processes to specialized Global Trade Management solutions. This is driven by a lot of factors, including increasing reliance on FTAs and special customs programs, but also the increasing intensity of regulations and related scrutiny, and increasing labor costs.
One of the biggest trends we are noticing in the Global Trade Management landscape is the underutilization of Free Trade Agreements (FTA's). In our 2015 Global Trade Management survey, results showed that as many as 70% of multinationals are not fully utilizing FTA's which means they are likely paying more than necessary in tariffs and duties.
Rather, what companies should look to do in order to enjoy/ realize the maximum benefit of FTA's is the following:
Include FTA availability as a design criterion for your supply chain – choose suppliers and manufacturing/sourcing countries that allow you to utilize FTAs both upstream and downstream
Target for maximum FTA utilization – same processes and systems can support multiple FTAs and amortize compliance cost over higher volume
Invest in automation – reduces risk of non-compliance and minimizes operating costs, and also aids in planning/simulation
Train vendors and own staff – the automation is only as good as the user processes. Embed FTA compliance into supplier agreements to make sure they have an interest in complying with the FTA process
What are the key trends from your 2015 Global Trade Management survey?
79% of respondents said their biggest FTA roadblocks are complex rules of origin and difficulty gathering documentation.
Respondents said the top three drains on their time and resources are import documentation and licensing, customs broker management, and product import classification.
Import classification, documentation and licensing are seen as the trade-related activities that create that greatest risk of penalties, other government sanctions, or increased operational costs.
Trade specialists said their main challenges are interpreting rules across borders, changing requirements with local government agencies, and dealing with antiquated processes.
Two-thirds of the survey respondents said they expect global trade to become more complicated over the next 3 to 5 years.
85 percent said an aspect of product classification is problematic.
To see the full 2015 report, click
here
:
Note: our 2016 report will be release in September 2016.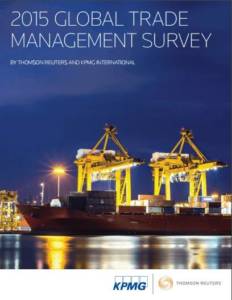 Please can you share an example of how ONESOURCE Global Trade is helping an importer / exporter?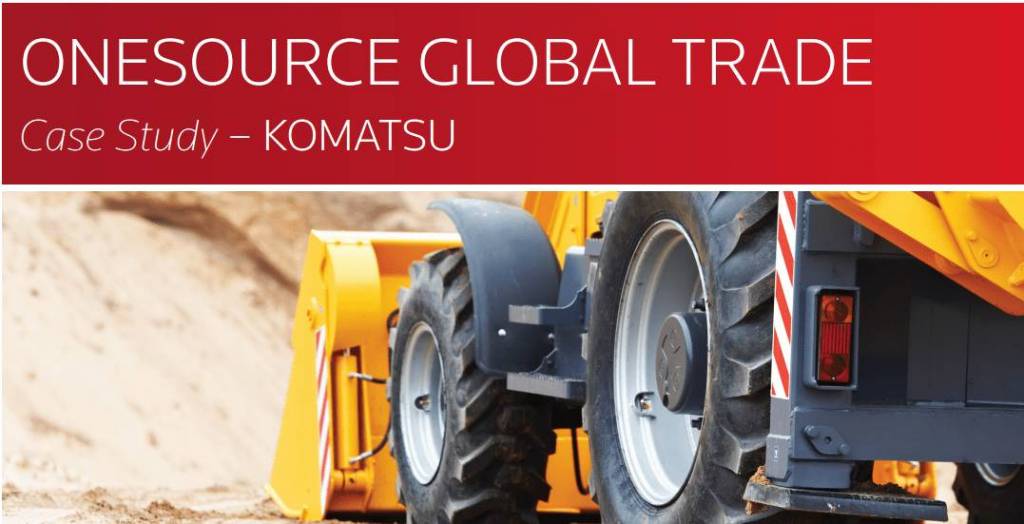 TR: Sure, we have a multinational client in the construction industry who needed to adhere and be compliant with a special program in Brazil namely RECOF, while at the same optimize their import and export processes, improve controls and reducing costs. As a result, this multinational needed to find a complete solution to meet the standards established by the Brazilian Federal Revenue Service, while increasing in productivity at the same time.
As a result, by partnering with Thomson Reuters ONESOURCE Global Trade, they were able to cut their import lead time by about 30% and had an approximate 90% reduction in costs with customs brokers.
What are the company's plans for the short to medium term – will you be focused on expanding to new geographies and markets or refining the product to offer more features?
TR: For us, this is not an "either-or" question – we are focused on both building out new product features as well as expanding our localization scope.
We are constantly building new product features for our customers. We believe we are now seeing just the tip of the iceberg in terms of the opportunities to automate trade compliance operations. For example, we see really exciting opportunities to apply the global big data analytics and visualization capabilities Thomson Reuters has on helping companies analyze and optimize their global trade operations.
In terms of localization, our strategy is to provide globally operating companies with a single solution that allows them to automate their global trade management operations across their supply chain. We already offer localizations for about 20 countries – and by that we mean true localizations, with out-of-the-box capabilities tailored for those target markets, with data feeds and local experts helping keep the solution up-to-date at all times. We continue to add countries to that list for the foreseeable future.