The winners of the 2016 TFG Shipping Awards were announced this week (on Tuesday 23rd February). The awards recognised and rewarded innovative practice in the transport, logistics and shipping industry.
Trade Finance Global stands behind the UK Chamber of Shipping upon announcing the TFG Shipping Awards winners, stressing the importance of digitalization and investment into Ship Registers and seafarer training, in order to promote global freight transport and shipping.
The TFG Shipping Awards recognised exceptional candidates driving the global maritime, shipping and transport sector which allows SMEs to trade and export internationally, a market worth $3tn USD per year.
Each category was judged by a panel of professional judges and 2016 was the biggest awards to date, choosing from over 50 companies across 7 sectors.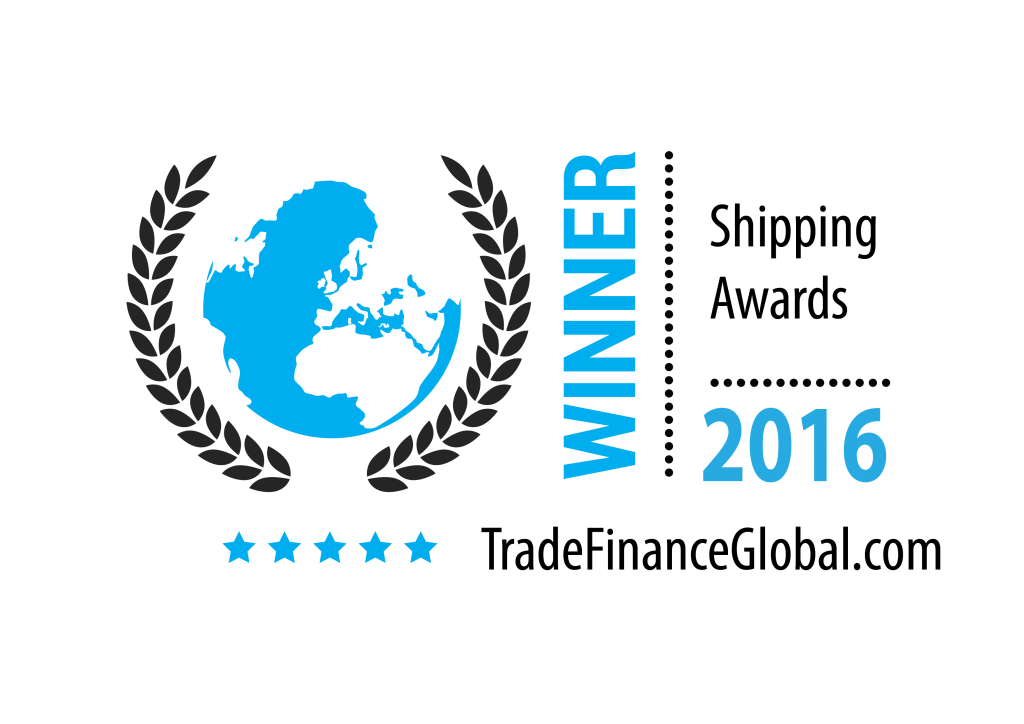 James Sinclair, Trade Finance Global editor said:
"Shipping needs to be protected; it's involves 90% of the world's trade and is a key driver in our economy. There is a maritime skills gap, a need to reform the UK shipping register, and invest in seafarer training, if the UK wants to maintain its stronghold and boost the UK's multi-billion pound shipping industry."
"Given the excellent work that UKTI has done to promote their 'Exporting is GREAT' campaign to SMEs, governments and UK PLC, we support their initiatives within the shipping and transport space."
"We were proud to nominate winners across our categories this year. It's been a pleasure for the judging panel reading independent reviews, talking to experts in the sector, and reviewing websites," James said.
"It's good to see that digital is driving innovation and competition, which is why we have awarded shipping companies who are striving for digital excellence. Trade finance is a growing industry and we really support shipping companies driving this."
Guy Platten, CEO of the UK Chamber of Shipping said:
"We are delighted to win this award. The UK Chamber works hard to champion and protect the industry, not just by persistent lobbying on the specific concerns of our members, but by playing an active and innovative role in growing the UK maritime sector, to ensure the success of UK PLC."
Innovation and software as a service (SaaS) companies are also heavily disrupting the trade finance space. Dick Metzler, CMO at UShip was awarded Most Innovative Shipping Company. He said:
"Like many industries, we see shipping and logistics becoming far more automated in the coming 3-5 years. We'll see this happening around spot market pricing, automated booking, mobile apps, software-as-a-service, data analytics, and everything from finding capacity to payment."
The winners of the prestigious TFG Shipping Awards for Excellence were greatly received and well deserved. Claudio Chiste, Chairman of Shipping Professional Network in London and Best Shipping Network winner said:
"It's a huge honour for SPNL to be recognised as the Best Shipping Network. We are very proud that our passion and dedication to connecting and promoting London's young shipping professionals has been acknowledged in the prestigious TFG Excellence Awards."
Winners for the Awards and Interviews with CEOs can be found here, and were as follows:
Best Shipping Blog
Winner – Shipping and Freight Resource
Best Shipping Network
Winner – Shipping Professional Network in London
Best Shipping Body
Winner – UK Chamber of Shipping
Most Innovative Shipping Company
Winner – UShip
Runner Up – Shipwire
Best Shipping Carrier Services Company
Winner – Royal Mail Group
Best Shipping Recruitment Agency
Winner – Spinnaker Global
Best Shipping and Transport Insights Company
Winner – MeteoGroup