Trade Finance Global is delighted to announce its media partnership with Reuters Events for Commodities Trading 2021.
Reuters Events: Commodities Trading 2021 taking place from the 9th-10th of November will unite industry leaders and experts who are challenging what's possible and developing innovative and responsible solutions to deliver a better global commodity trading system.
This event will provide commodities professionals with the much-needed strategies to tackle the key issues facing the industry such as energy transition, the post covid recovery, ESG and sustainability and digital transformation. Tackling the challenges facing each of these core pillars as one will deliver what the customers of 2021 are demanding: personalized products, real-time engagement, and seamless service.
Confirmed industry-leading speakers include:
Jeffrey Currie, Global Head of Commodities Research, Goldman Sachs
Carol Howle, EVP Trading and Shipping, BP
Torbjörn Törnqvist, Chairman and CEO, Gunvor Group
Matthew Chamberlain, Chief Executive, London Metal Exchange
Marco Dunand, CEO, Mercuria Energy Trading
Chris Mahoney, Chairman, ED&F Man; Former CEO, Glencore Agriculture
Scott Wellcome, Director, Grains Risk Management, GoodMills Group
Charlotte Morton, Chief Executive, World Biogas Association
Maarten Koning, Managing Director, Global Head Trade and Commodity Finance, ING
Want a taste of what's to come?
Listen to the interview our editor, Deepesh Patel did on overcoming the barriers to the digitization of commodity trade for last year's conference.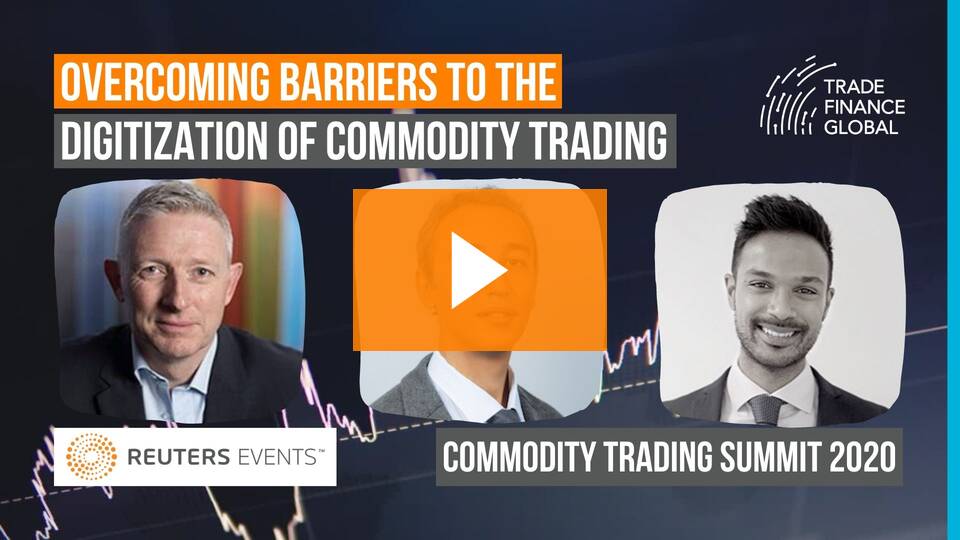 Find out more about and register for the event here.