Japan is one of the world's largest economies, with one of the highest GBP per capita and a huge base of customers. We spoke to Jon Sparks, Managing Director at SpringBoard Japan, which helps companies from overseas establish, operate and execute in Japan.
Jon, tell us a bit about yourself, your background and history before getting involved with Springboard Japan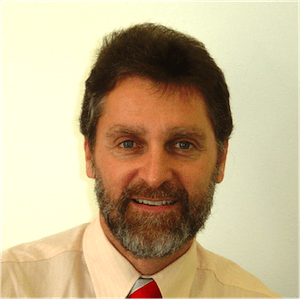 As an Aussie, I have spent most of my working life in Asia including 20 years based in Japan. This provided a much larger and more challenging business environment than I would have had if I had not ventured overseas. For example, before launching SpringBoard Japan this included being the CEO of a professional services firm with operations in 9 countries as well the rare opportunity of being a non-executive Director of Japanese companies in three industries.
Why is Japan an attractive market to start a business?
Three outstanding reasons:
For many companies, it is the world's 2nd largest economy. While technically China has overtaken Japan in this respect, when you consider per capita income, Japan remains well ahead of China – this means that there are far more potential customers in Japan than anywhere else except America. Add to this good Rule of Law plus a society with no corruption and you get a very attractive place to do business
Infrastructure is world class – high speed fibre optics throughout the country, world-leading transportation and logistics and some of the most loyal and customer service focussed staff in the world makes service delivery extremely reliable
Customers pay on time – in 20 years I have had to chase customers three times; all 3 were non-Japanese customers
What are the top challenges to starting a business in Japan?
There is one over-arching challenge and that has more to do with mind-set than anything else. This is realising that, until you are well established and versed in operating in Japan, you should separate operating your Japanese entity (finance and reporting, HR, local IT…) from service delivery. I have seen many businesses enter Japan and get so bogged down with the back office side of a Japanese company that they fail or at least are distracted from their core competency of delivering their product or service to their customers. Having a company like SpringBoard Japan operate the entity on your behalf leaving you free to concentrate on service delivery overcomes this challenge.
What areas offer the most potential in Japan?
You should look at this two ways:
The first is the value of having a "presence" in Japan – this often applies to tech and knowledge-based services where you need to be "in Japan" to be credible when bidding on multi-country contracts. For example, a southern hemisphere high tech firm won a multi-year contract because they were one of the few tenderers that could service their customer in Japan – in reality, they have a 3 people in Japan who manage customer relations while the provision of tech services is done from overseas. Physically products also benefit – for example, a dietary supplements small business needed a virtual presence (no staff) in Japan so it could offer its products to and invoice Japanese supermarket chains
By market segment – food supply, production and processing, renewable power & water services, in-bound tourism, health/leisure/lifestyle, aged care, medical/wellness/pet care are all in demand and underserviced. You do not have to have a big operation in Japan to enter these areas – for example, food, wellness products and in-bound tourists are sourced from overseas meaning you only need sales or service management functions in Japan. The result is you get access to a huge market with a relatively small in-country costs
What is the economic situation of Japan?
It is stable – the economy grows slowly but the population is shrinking meaning increased per capita GDP. BUT, with the Olympics in Tokyo in 2020 you can feel things in speeding up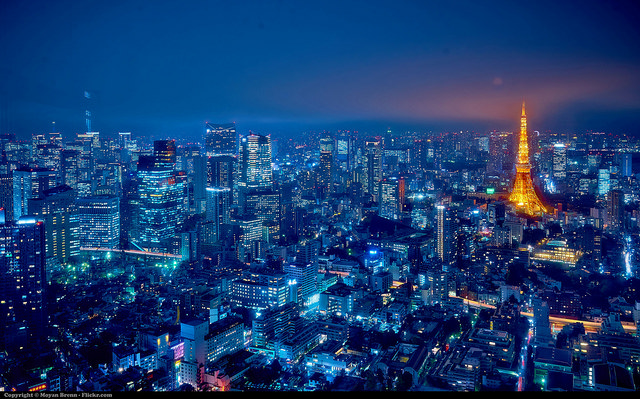 Please can you give us 3 top tips for setting up a company in Japan?
Top Tips for Setting Up a Company in Japan:
At the outset, use a "Virtual Presence" if you can. This is where SpringBoard sets up and operates a paper company for you allowing you to bid on contracts, supply products, have a local bank account and invoice without having to manage in-Japan staff
There is a big difference between doing service delivery in or into Japan (which is your area of core competence) and operating an entity (doing finance and reporting, HR, local IT… in Japanese). Until you are a reasonable sized on the ground in Japan, outsource these back office functions
Having a Branch Office or Limited Partnership may seem to be a cheaper option than creating a Company limited by Shares (called a KK in Japan). This is rarely the case for there are hidden costs (official translations of your home country Articles for example) that make non-KK options more expensive. A KK also greatly limits risks to its owners and is readily accepted as a "reputable" company by clients, banks and suppliers
What is SpringBoard Japan?

A specialist in setting up companies and providing front and back office services to international companies in or supplying services into Japan. We intimately know the market and how to do business in Japan. As such, we have lead or participated in 25 M&A and made numerous partnership introductions
How does SpringBoard help companies set up in Japan?
Establish – from setting up your Virtual Presence to full company establishment; we supply a representative Director, handle all phases of company establishment, set up banking facilities…
Operate – your finance, payroll, tax, hiring, HR, local IT… functions done for you in one location and reported back to your home country office
Expand – from legal contract formulation and review to Due Diligence. 25 M&As so far and counting
If you have a question about accessing trade or import finance in Japan, see our Japan trade finance guide here.
Jon at SpringBoard can be contacted here.