A joint Scandinavian venture has successfully trialled digital export letters of credit (LCs) as part of a secure data sharing experiment.
The technology group Wärtsilä has joined forces with SEB and Digital Living International to implement a full digital LC document exchange on a Finnish data sharing platform.
The experiment hopes to show that corporate data sharing can be executed functionally and without the fear of critical business information being misused.
"The prototype was evaluated in January and the result is ground-breaking," said Harri Rantanen, business developer in transaction services at SEB.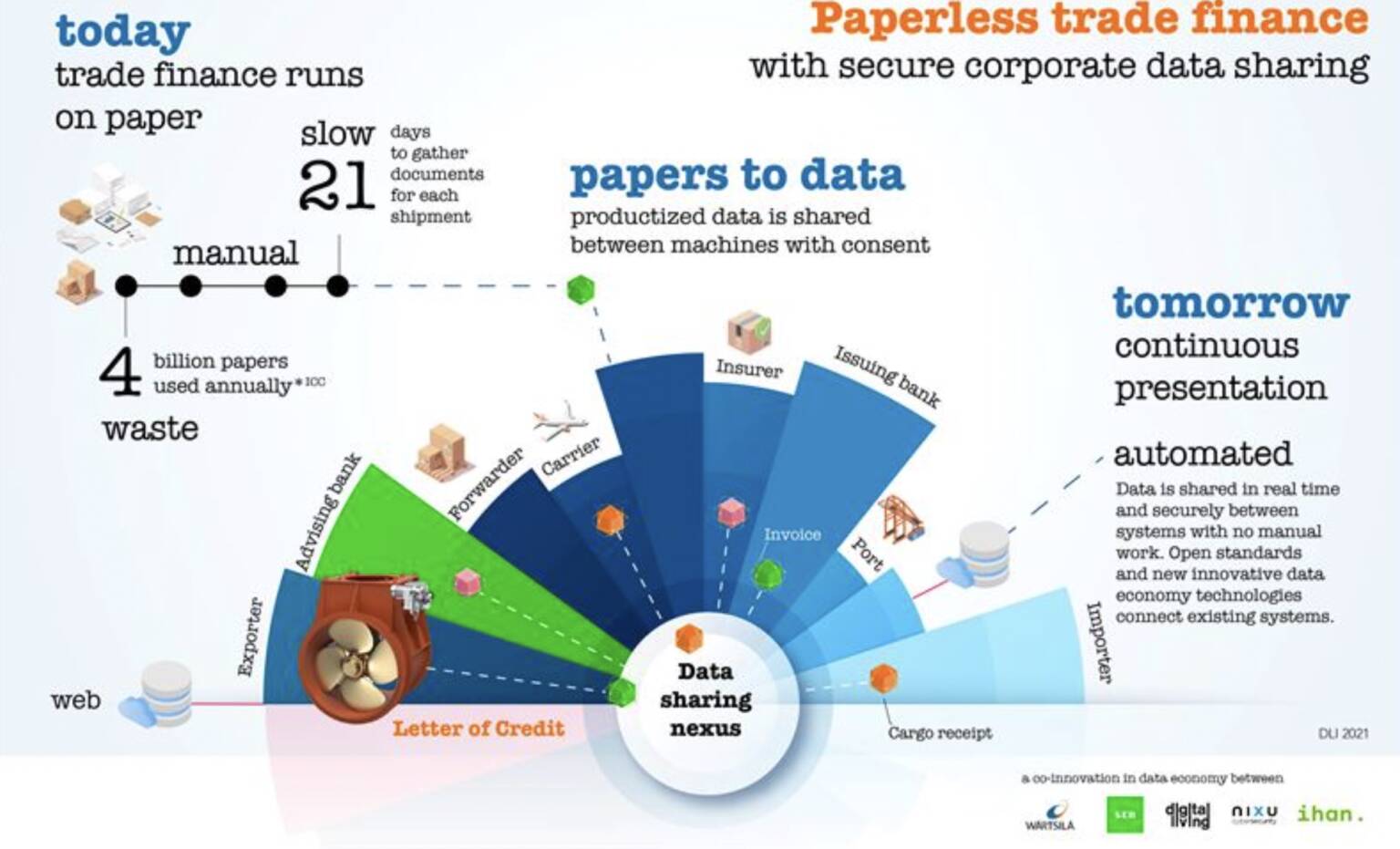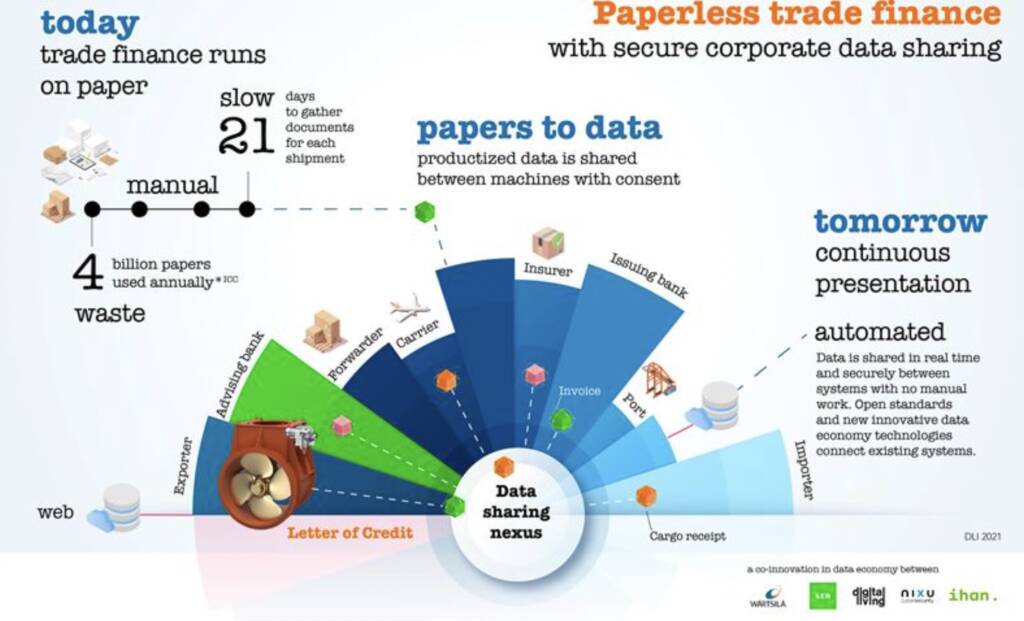 "Business incentives for corporate data sharing are obvious in the new digital platform-based ecosystems, yet the technologies, methodology, standards, market practices, and rules for it have not so far been able to tackle the corporate doubts to start the data sharing," Rantanen added.
"Now, we built an experiment of secure and digitally consented data sharing around one of the most traditional transaction banking use cases, the export letter of credit (LC).
"This pilot will pave the way for further developments where each of the pilot participants will be able to expand the use case portfolio into common or their own needs to digitalise the exchange of information within their value networks.
"But this is also an open invitation to innovate around this technical, functional, and playbook tool-set for any others interested in the global push to digitalise global trade and its financing."
Collaboration between SEB and Wärtsilä started in the summer of 2020, and implementation began just before Christmas.
The experiment hopes to show that a data-based system will make smoother market practices available, and that it is easy to implement and integrate with standard and open application programming interfaces (APIs).
It also hopes to lay to rest industry fears of data copying and use without consented access.