Listen to this podcast on Spotify, Apple Podcasts, Podbean, Podtail, ListenNotes, TuneIn
Season 1, Episode 73
Host: Deepesh Patel, Editor, Trade Finance Global
Featuring:
Simon Ring, Global Head of Maritime Trade Technologies & ESG, Pole Star
Adam Hearne, CEO, CarbonChain
On the eve of COP26 – the biggest climate summit of the year – the world is more focused than ever on reducing carbon emissions, and on the role that individual companies can play in tackling climate change.
Starting this Sunday, COP26 will be the first UN climate conference since the publication of its landmark Intergovernmental Panel on Climate Change (IPCC) report in August this year.
For those who aren't aware of the report's findings – where have you been? – the IPCC concluded that global warming must be limited to 1.5°C above pre-industrial levels to avoid climate catastrophe, and that means reducing global CO2 emissions to net zero by 2050.
Here in the UK, two companies at the forefront of delivering compliance and sustainability solutions in shipping and trade finance are Pole Star and CarbonChain.
Founded in 1998, Pole Star is a maritime compliance and intelligence firm with over 1,200 customers in 100 countries, whose business spans several major verticals of the global shipping industry, namely around risk and vessel intelligence.
Simon Ring, global head of maritime and ESG at Pole Star, said the majority of the major flags worldwide use Pole Star technology, including those in Ring's specific fields of banking, commodity and trade finance. Ring is also Pole Star's company lead on regulatory technologies.
Pole Star's partner, CarbonChain, is a carbon accounting solutions provider co-founded in 2019 by current CEO Adam Hearne – an Australian supply chain expert with a background in mining.
From 2016 to 2019, Hearne was a senior program manager for Amazon's European supply chain, and prior to that he spent 12 years at the global mining firm Rio Tinto.
"That really gave me an insight into the most intensive supply chains in the world in terms of carbon emissions," said Hearne.
"Over half of the world's carbon emissions come from extractive industries, so that really gave me the inspiration to create CarbonChain as a way to automate accounting of these emissions in a truly critical time, as we try to mitigate climate change."
Towards a single-service, emissions accounting solution
Pole Star has been working with CarbonChain since December 2020, as part of a long-term collaboration aimed at enhancing the two companies' data and expertise in vessels, compliance, and emissions tracking.
In order to reorient towards ESG and sustainability goals, Hearne believes that companies will need a dedicated carbon accounting solution.
"CarbonChain basically automates the accounting of carbon emissions in complex supply chains end-to-end," said Hearne.
"We have an incredibly complex, comprehensive database, where we've looked at most of the assets around the world, and in some sectors we have full coverage."
CarbonChain's growing emissions database covers more than 15 hard and soft commodity classes, and over 135,000 assets from mines to ships.
"We really look at what the emissions are from cradle to gate in all raw material areas like metals and minerals, oil and gas, and agriculture," said Hearne.
"Having been in industry myself, I understand what it's like to be a company producing the materials that help make modern life work, but at the same time seeing the requirement for companies to reduce these emissions."
PurpleTRAC collaboration
The centrepiece of CarbonChain's partnership with Pole Star is the integration of its emissions calculations on over 76,000 vessels into PurpleTRAC, Pole Star's vessel screening and tracking platform.
Originally designed as a digital sanctions compliance solution, PurpleTRAC is now building out its emissions tracking and accounting capabilities with the help of CarbonChain.
"What we've tried to solution here over the past year-and-a-half is essentially a collaboration that gives a single-service solution," said Ring.
"Most of our clients outside of end-to-end mining and farming extraction say that about 70% of their carbon footprint is from maritime transportation, but maritime transportation is the lifeblood of global trade, and we would all starve or freeze without it."
Ring pointed out that shipping currently accounts for 90% of global trade and 2.5% to 3% of global carbon emissions, so if shipping were a country, it would be the sixth biggest polluter in the world.
"When you put those things together, you can see why every client that we speak to is looking for automation, and being able to use a single-service solution to track emissions," said Ring.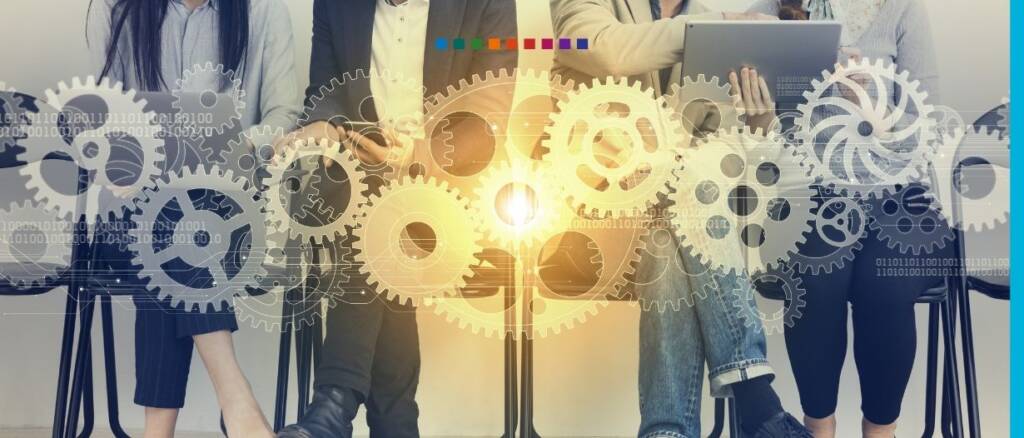 Joint solutions
The first joint solution of the partnership will see CarbonChain's emissions data rolled into a single-service sustainability and sanctions compliance tool, delivered to clients using PurpleTRAC's automated platform.
"When clients are screening a vessel in 5-10 seconds to look at the compliance and financial climate sanctions risks that relate to that transaction or that vessel, we can now surface a comprehensive report on the actual carbon emissions, its peer groups, rankings, and deltas to various principles already in the markets," said Ring.
"So that's the first phase of what we've done together, and obviously we're going to stretch that out to look at the actual transactions themselves with vessels, and essentially look at end-to-end solutions."
As Ring found when talking to clients at TXF Commodities in Geneva last month: "simplicity and automation is key, and we think this is a really good start."
Hearne agreed that Pole Star's existing technology offered the perfect vessel – excuse the pun – for CarbonChain's datasets, given its current reach and wide range of clients.
"The collaboration with Pole Star is actually quite incredible," said Hearne. "When you're looking at maritime trade, the screening moment that happens on PurpleTRAC is almost a perfect portal into global trade.
"So if you're seeing what's on the vessel, which we can do with a Bill of Lading or other information from customers, then at that point we can also measure emissions.
"So, in simple terms, what gets measured gets managed."
As Hearne explained, the first step for companies is to open up to CarbonChain's calculation models, so that they can see what they have to mitigate in terms of emissions.
"The best way to do that is by collaborating broadly with the likes of Pole Star, and by making products that customers can use very quickly," said Hearne.
"For example, we can now provide emissions information to the PurpleTRAC platform so that customers don't have to use yet another piece of technology, but can use this existing tool to stay ahead of regulations."
Measuring and managing
Asked to give an example of how companies can use PurpleTRAC to tap in CarbonChain data, Hearne referred to a client case study that uses PurpleTRAC to find the greenest vessel for charterers.
"When you log onto PurpleTRAC to screen a vessel, you can get a rating for your vessel," he said.
"We can tell you what the emissions are for that vessel, on average, based on the type of ship and its individual emission factors."
CarbonChain has over 130,000 emission factors in its database for commercial ships, which can act as a menu for charterers.
"Now, when someone is chartering a vessel, they can see which vessel is greener," said Hearne.
"And when you're trying to decarbonise your supply chains, there are very few levers that you can pull without spending massive amounts of money.
"But one of the opportunities – the low hanging fruit, we could say – is to just pick a greener ship."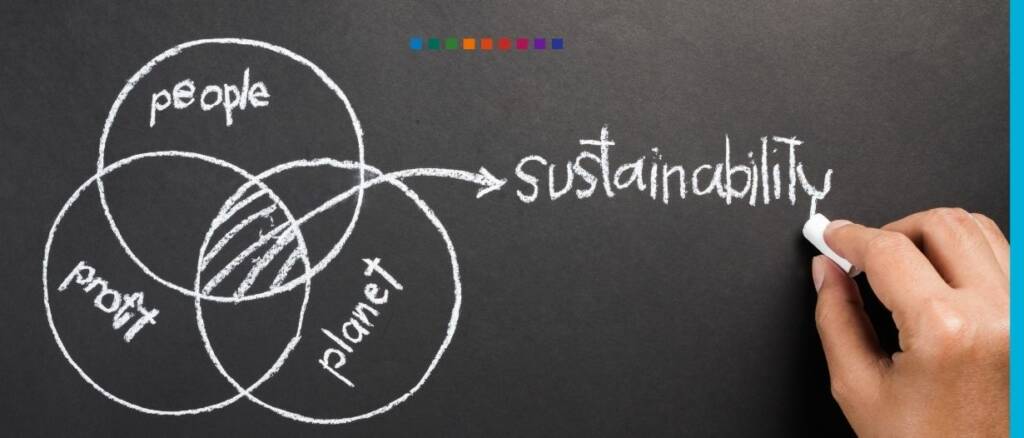 ESG regulations – a matter of when, not if
Both Hearne and Ring agree that further ESG regulations are a matter of when, not if.
In terms of any future regulatory regime, Ring said that clarity from regulators is key, both in terms of timing and expectations.
He also said that the introduction of such frameworks is already in the making, and is only going to accelerate.
"If you look at the mainstream commodities, the bigger banks, and the trading groups, there's an immediate need and a requirement for greater regulations there.
"But it doesn't just stop there: I think what we'll see is an evolution from financing to, for example, a trade solution.
"I think the insurance industry will look at greener, sustainable premiums, and I think ports and flag administrations, even, will look at tonnage tax reductions.
"I think sustainability across trade comes in different formats: it starts with financing, and mainstream industry and commodities, but it doesn't stop there."
Based on the work of Principles for Responsible Investment, a UN-backed research network, Hearne also said he believes that carbon taxes are coming, and that when they do, they are going to be abrupt.
"The message here is be ready for a kind of regulatory moment that is just making up for lost time," he said.
"I think it will create a fair bit of disruption, but it's off the back of years of these COP events, and a lot of industry activists trying to get traction."
As a company, Hearne said that CarbonChain is expecting "a rising tide of regulation", which in material terms means carbon taxes being introduced in many different jurisdictions, and also those taxes being increased over time.
"We're seeing a lot of countries setting targets," he said. "This is something that's in the media a lot at the moment – decarbonising a country, getting to net zero by 2050 etc.
"And then there's usually an interim goal, like a 50% reduction of CO2 emissions by 2030 or 2035.
"There are a lot of targets driving these actions, and it's cascading down from governments to multinationals to their suppliers and the broader ecosystem."
Green finance interventions – preferential financing and emissions reporting
Finally, Hearne predicts that trade finance liquidity will increasingly be tied to sustainability terms and conditions.
As Hearne sees it, this is a trend that started within the last 10 years in the form of corporate social responsibility loans, and has since evolved into green bonds and other green finance instruments.
"We are now seeing sustainability-linked loans, where financial institutions are offering interest rate reductions for companies that simply measure their emissions, so they can finally get to grips with what is the carbon risk associated with their business," he said.
"And in some cases, we're seeing a loss of access to liquidity, where the facilities that a company would have liked to access are no longer easily obtainable because they aren't doing their emissions reporting."
Emissions reporting is still voluntary in most countries, Hearne points out, but that too could change.
Voluntary could make way for a mandatory or privately enforced reporting system, and that's something that all businesses should be prepared for.