Listen to this podcast on Spotify, Apple Podcasts, Podbean, Podtail, ListenNotes, TuneIn
Season 1, Episode 65
Host: Deepesh Patel (DP), Editor, Trade Finance Global
Featuring: Lynn Ng, Chair, ICC Banking Commission
The ICC Banking Commission is one of the leading global rule-making bodies for the banking industry, producing universally accepted rules and guidelines which are vital in facilitating trade-led growth and development. From the Uniform Customs and Practice rules for documentary credits, to rules on collections, demand guarantees and electronic rules, the ICC's rules underpin trillions of dollars worth of trade going through banks each year.
COVID-19 has provided us with an opportunity for a reset, and so has the ICC's leadership at the Banking Commission. TFG's editor, Deepesh Patel, interviewed Lynn Ng, the ICC's new Banking Commission chair, to discuss the ICC's new governance strategy moving forward, and some of the key priorities for the Banking Commission.
The road to becoming the chair of ICC's Banking Commission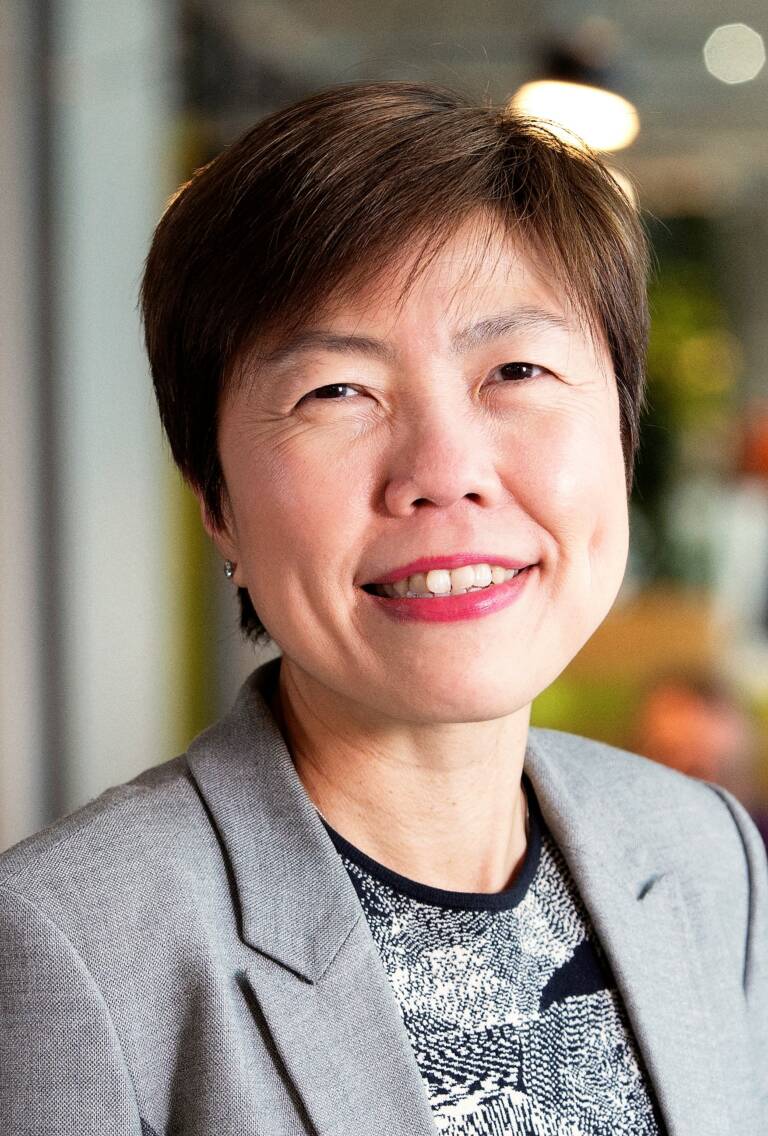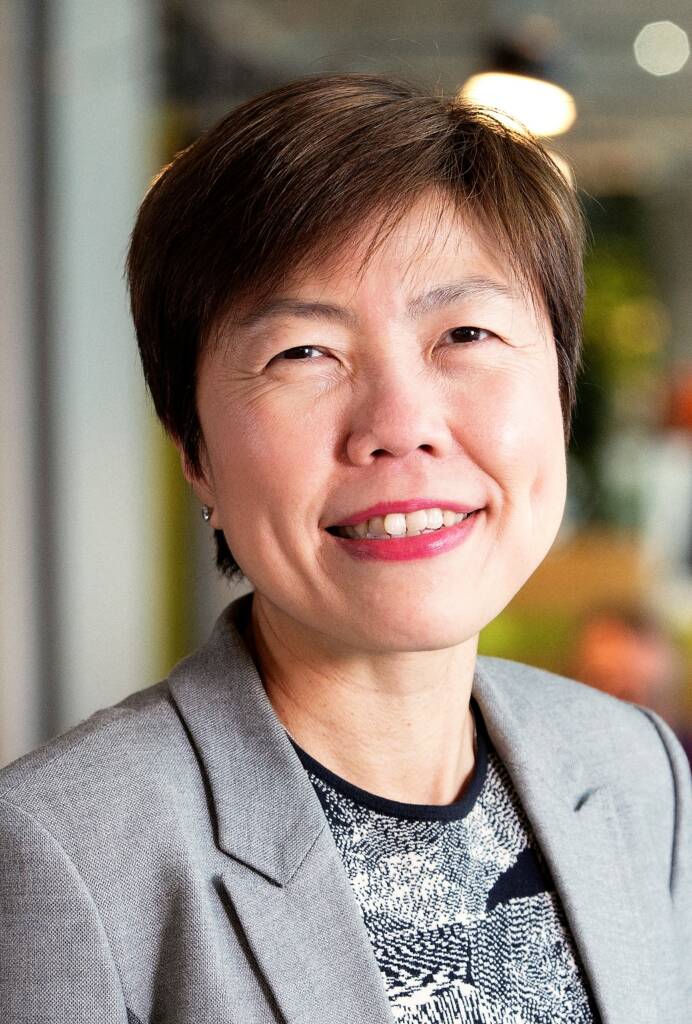 Having grown up in Singapore, a multicultural international trading hub, Lynn says it should come as no surprise that she ended up in a job that's related to trade.
Lynn started her career as a management trainee with Standard Chartered Bank, where she discovered the world of trade finance, before moving on to focus on commodities finance with major commodity banks such as HSH Nordbank, Fortis Bank, and now ING. Lynn has been the Global Head of Commodities, Food and Agriculture since 2018.
Most recently, Lynn was appointed as the ICC's new Banking Commission chair – an opportunity that she is leveraging to serve the wider banking industry.
The ICC reshuffle is about simplification
Before the restructure, the ICC had an executive committee as well as an advisory committee – a stark juxtaposition to the newly announced structure. The new structure is made up of one committee, consisting of one chair and a maximum of 12 vice-chairs. Together with the ICC's secretariat, this forms what is now known as the steering group. Furthermore, an array of previous working groups have been significantly condensed into smaller groups.
The vice-chairs
Mencia Bobo, global head of trade and working capital solutions, Santander Corporate & Investment Banking
Marilyn Blattner-Hoyle, global head of trade finance, AIG
Merlin Dowse, global trade product manager, JP Morgan
Yina Fu, head of financial ecology solutions, Alibaba
Andrew Kigira, group head of trade products, Equity Bank
Maria Jose Llabot, head of international, Banco de la Provincial de Córdoba
Surath Sengupta, global head of financial institutions, portfolio and distribution, HSBC
Louise Taylor Digby, head of global trade strategy, Swift
Florian Witt, divisional head, international banking and corporate banking, ODDO BHF
Xu Jun, deputy general manager, global transaction banking, Bank of China
Why restructure now?
Lynn says it's all about focus: the Banking Commission needs to move quicker, to be more agile, to adapt to the speed with which the global economy is changing.
Furthermore, it would seem that we are now at the point where it's technologically viable to have nearly instantaneous trade. Despite this, trade finance has to catch up, Lynn highlighted.
Trade finance has become a bottleneck to global supply chains, resulting in increased costs for both corporates and clients. Looking at the root of the issues, they boil down to a lack of trust – a trust that the Banking Commission aims to rebuild.
The rules and standards set by the ICC, such as the UCP rules, were put in place to create and sustain trust among industry participants, by enabling parties who do not know each other to trade with each other. This confidence and trust come from all parties involved, knowing that, by following the rules, norms, and standards, they will receive a specific outcome, such as that the suppliers will receive payment for the goods and the buyers will be assured of delivery.
And why is that possible? That's made possible simply because the banks are there to enforce the rules and standards.
What happened to the working groups?
The decision to condense the working groups derives from the main aim of the reshuffle: to simplify. While a large number of the working groups have now been disbanded, some have been transferred to other working groups., such as the trade digitisation working group that is now part of the Digital Standardisation Initiative.
The ICC conducted thorough research into many of the issues that were blocking and hindering the development of trade finance. The conclusion the regulatory body reached was that to address a lot of these issues and create true, long-lasting change in trade finance, it needed to streamline: streamline decision – making, streamline working groups, and streamline progress.
By creating a streamlined leadership, Lynn believes the Banking Commission will be forced to prioritise the key issues and focus on how to provide clarity to market participants and help the entire industry holistically. The new problem-solving process is focused on identifying what the Banking Commission can handle independently, and what might be better to address with the other commissions. This will, hopefully, allow for a more effective allocation of resources, ensuring a much quicker delivery.
ICC's strategic priorities:
Rebooting the economy
Speeding up industry digitalization
Enabling sustainability
Renewing the global trade system
Trade digitisation and how global standards are only one part of the equation
Lynn Ng points out that global standards for trade and banking, unfortunately, are just one part of the very complex equation that is digitising trade. Defining standards, despite being crucial, will fall short of creating full trade digitisation if the adoption does not follow suit. In an effort to mitigate this, the Banking Commission established a commercialisation working group, which will look at how the ICC can work through some of the challenges in implementing, for instance, e-rules.
Furthermore, the committee will also need to push for global acceptance of the transferrability of electronic records, so that electronic versions of documents, such as bills of lading and bills of exchanges, will be perceived as being as effective as their paper counterparts.
The good news is that the United Nations Commission on International Trade Law has already released the Model Law on Electronic Transferable Records. The ICC doesn't need to create new laws, but rather merely encourage governments to adopt them as quickly as possible.
The need for industry classifications around sustainable trade finance
It has become critical to establish common industry classifications for what is being deemed as sustainable trade finance.
Lynn referred to the IPCC's latest report on climate change as a sobering and much-needed reality check vis-à-vis the consequences of human action. The situation will not be solved by pointing fingers, but rather by taking responsibility for what can be done now on both a micro and macro level.
Lynn is confident and hopeful that starting to work on developing these classifications will be a step in the right direction, by helping to build public and investor confidence in the social and environmental performance of the industry.
The ICC is aiming to launch this new taxonomy at the next UN Climate Summit in November.
The challenges to the committee's vision
The ICC has an ambitious vision for the new steering committee, and effectively conveying this vision may be the determining factor of its success. The regulatory body will have to align everyone's interests through transparency and trust. Lynn said it was necessary to find a way to enable trade flows to continuously grow by removing all uncertainties, and transparency and trust are the way to achieve this.
What is the committee's main priority?
The Banking Commission is solely focused on delivering on its vision. This vision should translate into reduced costs and improved accessibility to financing, for those deserving businesses that contribute real value to the economy.
This is the start of a new chapter for the ICC. With Lynn Ng steering the ship, we are hopeful and excited to see what changes are afoot.