Listen to this podcast on Spotify, Apple Podcasts, Podbean, Podtail, ListenNotes, TuneIn, PodChaser
Season 1, Episode 24
Host: Deepesh Patel, Editor, Trade Finance Global
Featuring: Alexander Goulandris, co-CEO essDOCS
TFG recorded live from SIBOS London. This year's conference theme was "Thriving in a hyper-connected world". It was recognizing the challenges and opportunities that mass digitisation and data-driven relationships present for the Sibos community.
TFG heard from Alexander Goulandris the co-CEO of essDOCS about the different solutions for paperless trade. He exclusively announced the launch of a new product called CargoDocs Match, which will enable trade finance banks to continue to provide BPO-related solutions to their customers after SWIFT discontinues support for the Trade Services Utility (TSU) in 2020.
Deepesh Patel: Welcome to Trade Finance Talks. I'm Deepesh Patel, and we're here live at SIBOS day, joined by Alex Goulandris, CEO at essDOCS.
Alex, give us a quick and introduction. Who are you tell us about essDOCS and what you're here at SIBOS for?
EssDOCS the company that is paving the way to paperless trade
Alexander Goulandris: Hi Deepesh. Thank you for having me. I'm the co-CEO of essDOCS. We are a company that's focused on paperless trade. We're essentially here because we work with a lot of banks. So essentially, this is a flight tour to meet 30 banks in four days.
DP: It's certainly been an intense day, Day 1 at SIBOS. So very interesting. And I'd like to say this before we get started, there are two CEOs at essDOCS, yourself and Marina, what's it like is two better than one?
AG: Well, I think two is generally better than one. In our case much better than one. We get on very well. We have supporting attributes. We don't agree with everything. And I think probably to have two people at the top really means are you able to work together and solve your disagreements and we found that there's nothing we can't solve if we have a bottle of wine.
The digitalisation of Trade – a Change Management Problem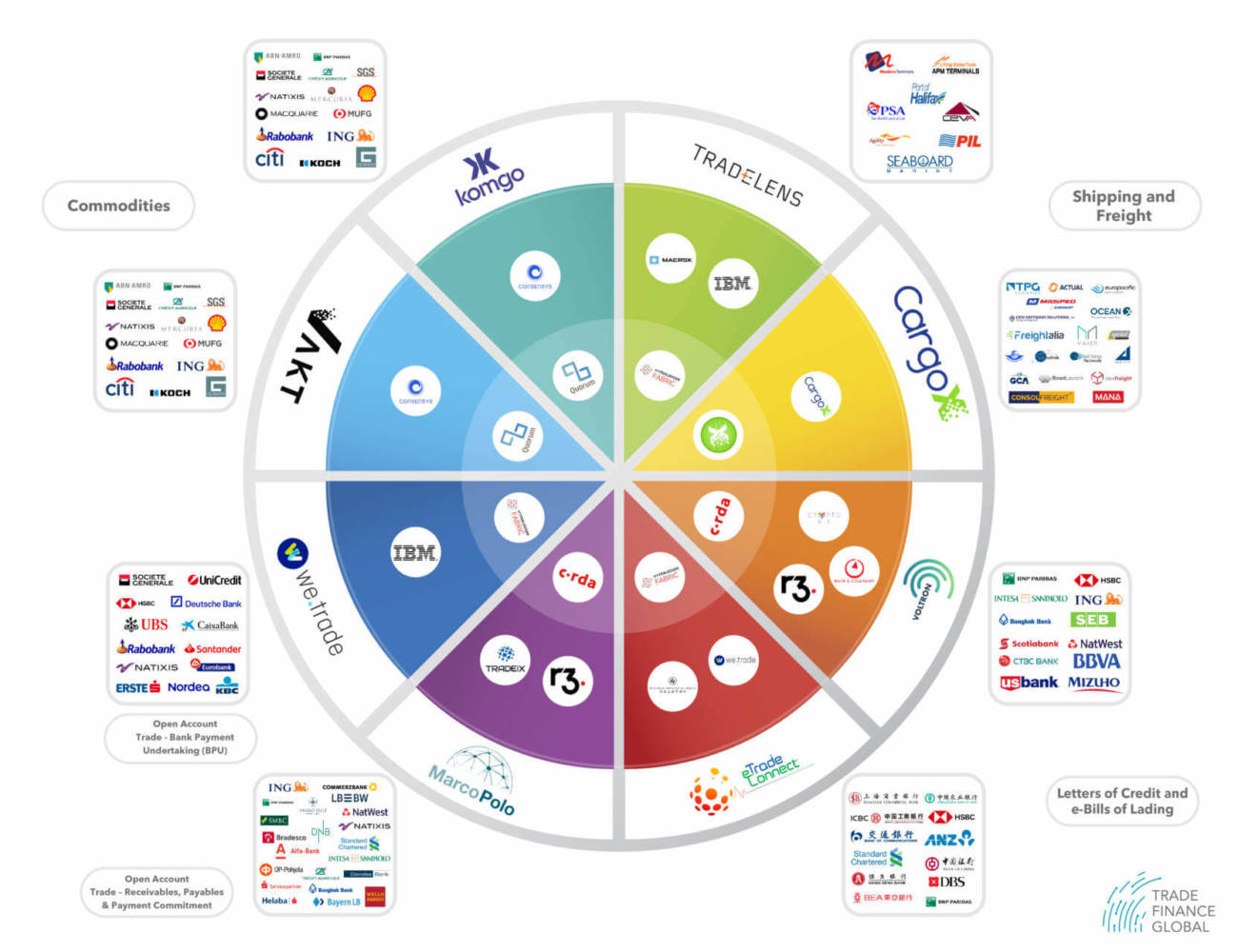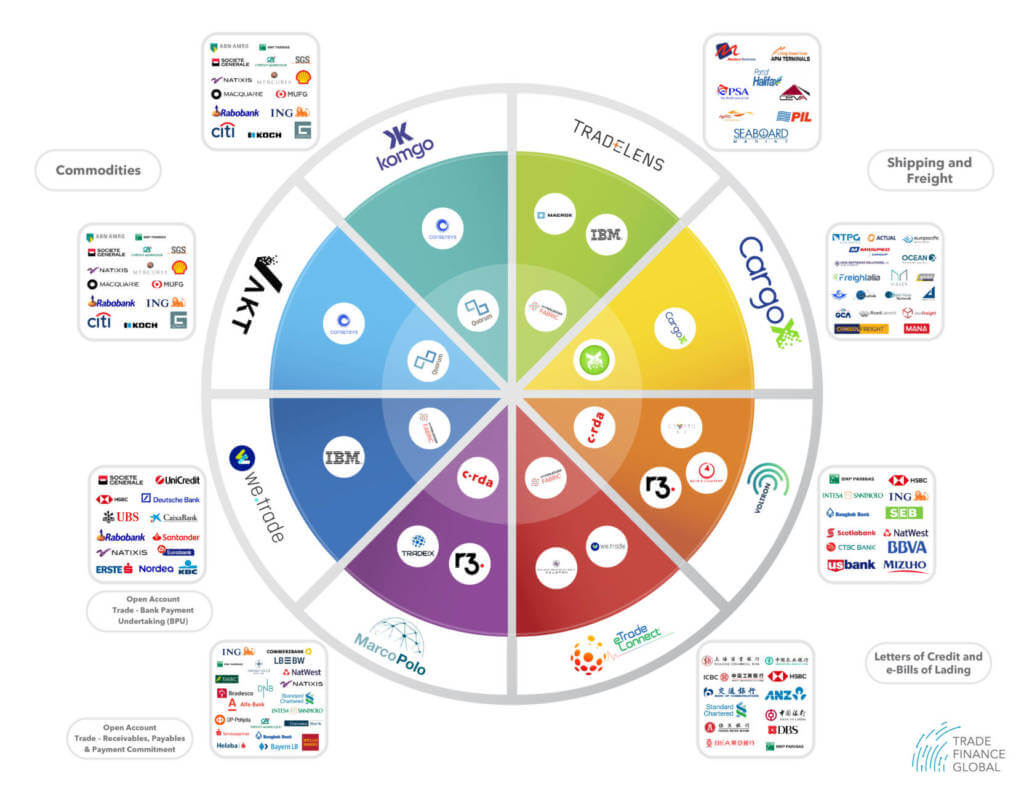 DP: Well, I'll be joining you later. So look we've tried to digitalize trade for over a decade now. Why aren't we there yet? What's the holdup?
AG: So digitising trade is an enormous problem. And in particular, it's a change management problem. The huge number of stakeholders that simultaneously need to change how they do business, from a paper based manual approach to a digital approach really creates huge hurdles. And in addition to that, there's legal quandary – it's where not all countries embracing digital trade or facilitate it in the legislation. So that makes certain people and certain users uncomfortable.
CargoDocs the Solution Digitising Seaborne Documentation
DP: So let's talk about Cargo Docs, what documents does the Cargo Docs software digitalize, and if you can tell me the difference between DocHub and DocEx and how is used by some of your corporate clients and banks?
AG: So CargoDocs focuses on digitising, seaborne documentation predominantly so Bills of Lading, ocean or bulk Bills of Lading, and all the supporting documents that go with that; cargo manifests, commercial invoices, packing lists, and so forth.
DocHub is the module that allows people to draft documentation takes data and collates data from ERP systems from trade finance systems, from third parties like inspectors and ship agents.
DocEx is the legal and technical platform that allows you to electronically sign and transfer title across borders. So essentially the solutions used by corporates and banks to present those documents, often under letters of credit or doc collections between those various stakeholders.
DP: Great, so let's take a deeper dive into the transfer of assets via digital mechanisms. So I have two questions here. First of all, isn't digital types of document legally recognised in all markets around the world? And secondly, do all banks and corporates need to be on board with receiving electronic digital acceptance of these documents?
AG: The short answer is no. Not all legislation, not all countries allow for electronic transfer of title. So essentially how we resolve that is a multi-party contract that brings everything back to UK law, which does allow for electronic. So that sort of contractual mechanism works well to solve this problem. Unfortunately, that means that everyone needs to sign this legal agreement to have the validity of the bill of lading insured. So yes, everyone needs to sign up in advance, which creates some problems up to adoption, obviously.
How Digitisation Creates Time Savings Around the Transfer of Title?
DP: Great. So let's get into the detail here. Are you able to quantify or give any real case studies in terms of how much time or resources or efforts your clients are able to save through using essDOCS solutions?
AG: So obviously, with the digital process, what you're really trying to do is eliminate data re-entry errors, eradicate the need to courier physical documents, so you get some huge time savings around the transfer of title. And essentially, I can take an electronic Bill of Lading from Australia, and transfer it to someone in Singapore instantaneously rather than needing to courier that over two / three days. If I have amendments to documents, again, I can make those amendments in half an hour versus days, maybe a week or so. So there are some very significant benefits in terms of time savings. But in addition to that by being data-based, you're facilitating automation around all sorts of other processes within the trade finance workflow.
The Role of Paperless Trade for the Elimination of the Trade Finance Gap
DP: Great. So you're taking an even bigger step back, you know, we have the $1.5 trillion US dollar trade finance gap, which is so often reported in the media, and we see digitization framed as a driver for financial inclusion as well as playing a key role in narrowing this gap. Do you see paperless trade solutions like CargoDocs playing a role in solving some of these issues?
Certainly, CargoDocs can assist and some of the solute in some of these problems in part, the faster presentation of documents, using data to automate trade finance, reconciliations can really help SMEs turn over their credit line faster. But the real problem with the trade finance gap really around us is around AML, and TBML and onboarding SMEs onto these platforms. And so CargoDocs can play a part but it will only be part of a wider solution set that's required to bridge this big gap.
The Launch of CargoDocs Match
DP: Very interesting. We're talking to a number of companies who are looking at addressing that very specific problem around KYC AML, etc. So SIBOS – do you guys have any exciting news coming about in and around the next week or so? And also what's on the roadmap for you guys in the rest of 2019.
AG: So the big piece of news that we haven't yet announced is the launch of a new product called CargoDocs match or Cmatch. See matches going to be the heir apparent of Trade Service Utility (TSU) – so SWIFT is shelving the TSU – that's the matching engine behind a Bank Payment Obligation. And essDOCS has been asked by a number of TSU users to develop a new solution that will allow them to continue to often BPO. So we're pretty excited by that. And then we'll be launching that in the next few weeks
DP: Excellent, so taking on SWIFT at SIBOS, how exciting. Alex has been a pleasure having you today on Trade Finance Talks and enjoy the rest of your SIBOS!
AG: Thank you for joining us today. Thank you very much. It's been a pleasure talking.