Estimated reading time: 4 minutes
Listen to this podcast on Spotify, Apple Podcasts, Podbean, Podtail, ListenNotes, TuneIn
To learn more about how the WTO is championing women-led micro-, small-, and medium-sized enterprises (MSMEs), Trade Finance Global (TFG) moderated a panel discussion at the WTO Public Forum in September 2022 with leaders in the field.
Participants in the WTO panel included Jennifer Buckley, founder and managing director of women-led independent impact investment firm, Sweef Capital; Jessica Espinoza, CEO of gender-focused global investment body, 2X Collaborative; Susan Barton, team leader, trade strategy and outreach, UK Foreign, Commonwealth & Development Office (FCDO); and Inez Murray, CEO, Financial Alliance for Women, USA.
Over the course of the pandemic, women-led MSMEs and female entrepreneurs began to change the way they did business, pivoting by developing more digital-friendly business models.
Women-owned MSMEs quickly identified that the economy was undergoing a series of compounding shocks and stressors, where multiple overlapping crises were increasing the potential for global financial uncertainty.
As a result, a new way of doing business through leveraging digital technology was borne, opening opportunities in new markets and with new customers.
Espinoza said, "Women-owned and women-led MSMEs were really the first in the market to innovate when it comes to, for example, mask production, but also by responding to market trends and opportunities to get involved in international trade.
"Once women are provided leadership opportunities, it is important to ensure they are functioning in inclusive working environments that are value-additive, from both a societal and enterprise perspective."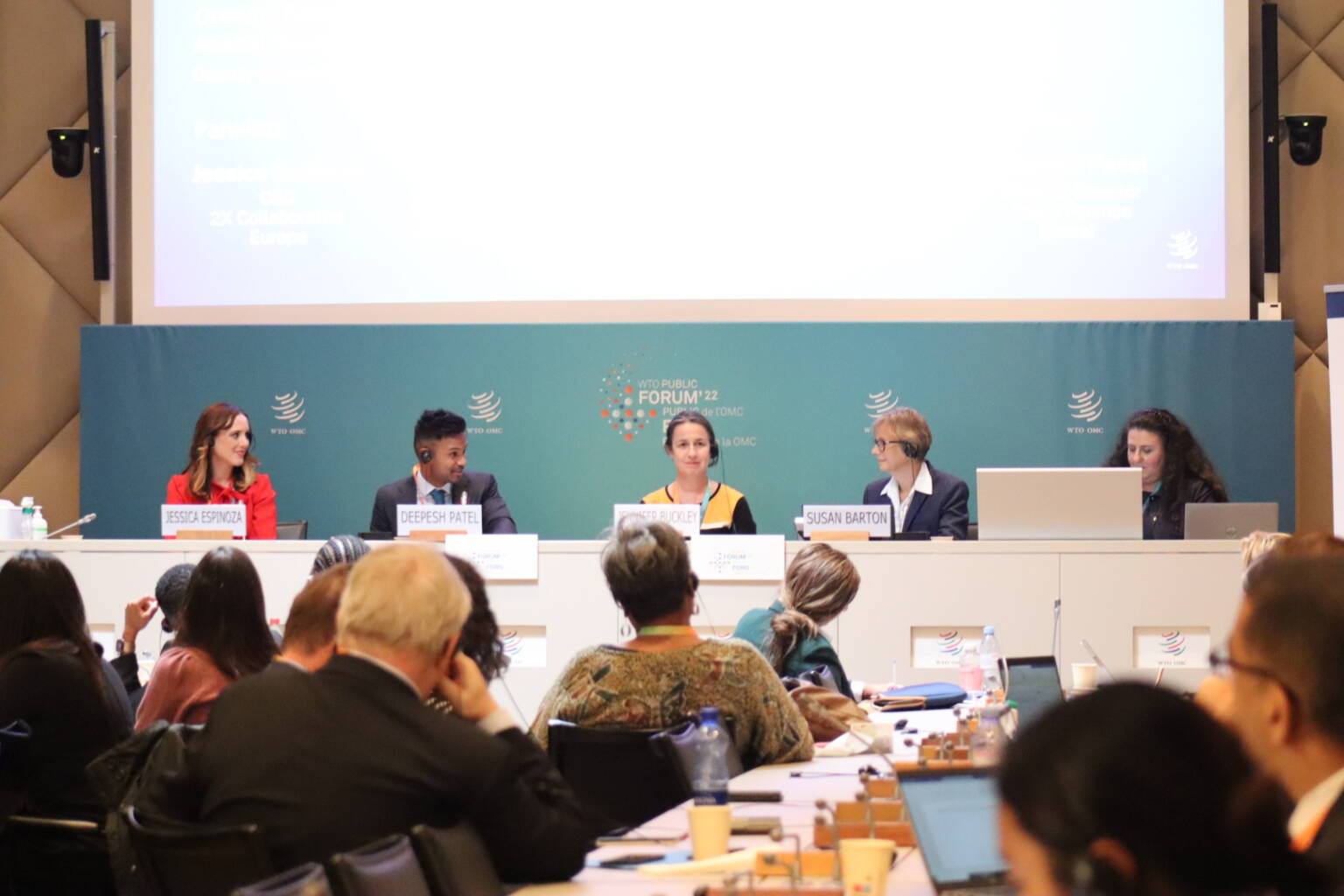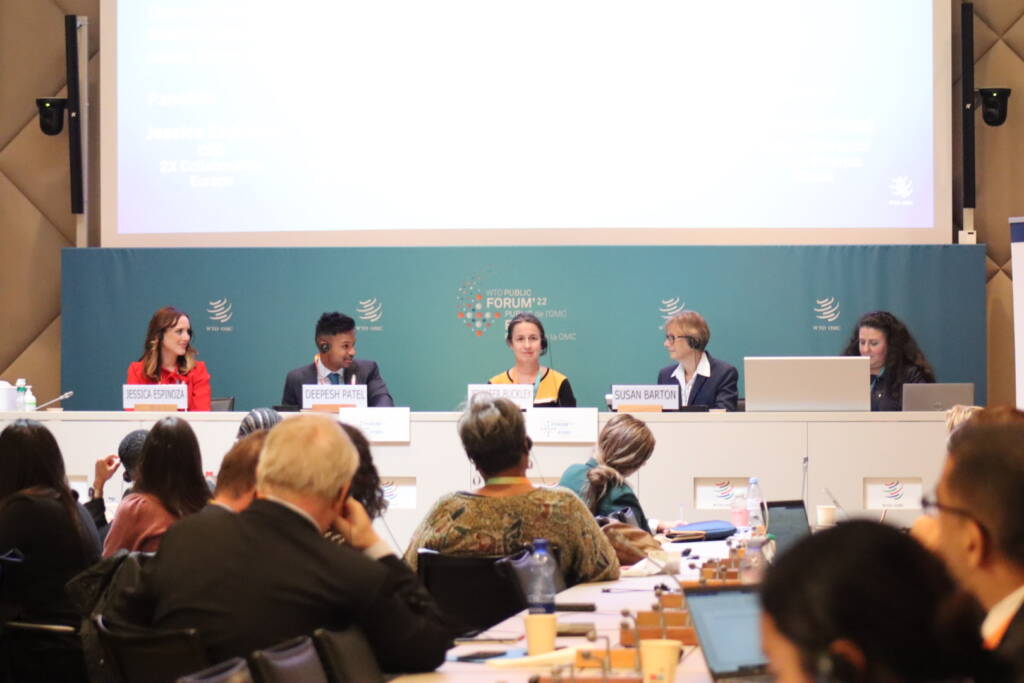 Constraints in accessing finance for women-led MSMEs
A number of credit financial vehicles do not reach enough women, either as entrepreneurs or consumers, because they are not yet firmly established in the integrated supply chain.
Barton said, "Continuing with the pace of technological change will ensure adequate trade financing is available for women-owned MSMEs to access timely trade finance, allowing them to build and strengthen their businesses to aid in economic recovery and resilience."
Historically, it has been more difficult for women to access technology, a fact that exacerbated the digital divide. This placed women without access to the internet, namely in developing economies, at a socioeconomic disadvantage.
"Recent research found that a failure to ensure women have equal access to the internet cost low-income countries over $1 trillion over the past decade and could translate into an additional loss of $500 billion by 2025 if governments don't take action," Barton said.
Education may be one solution to eliminating the digital divide whilst encouraging financial awareness.
"The public sector can support this education process, and ensure those women-led MSMEs have the information they need about potential investments in emerging economies or specific sectors," Barton said.
Soft skills development, such as risk calculations for those that are risk-averse, is a crucial part of the education process.
Educating entrepreneurs when they establish their businesses, ensuring they have the data systems needed, and creating access to various products and services will be critical for a successful business moving forward.
"We need women to make economies resilient; be resilient themselves to create opportunities for other women, and ensure companies have a framework that supports closing the gaps in attaining economic empowerment for women," Buckley said.
"Gender ROI is not just about gender-disaggregated data. In this case, ROI stands for resilience, opportunity, and inclusion."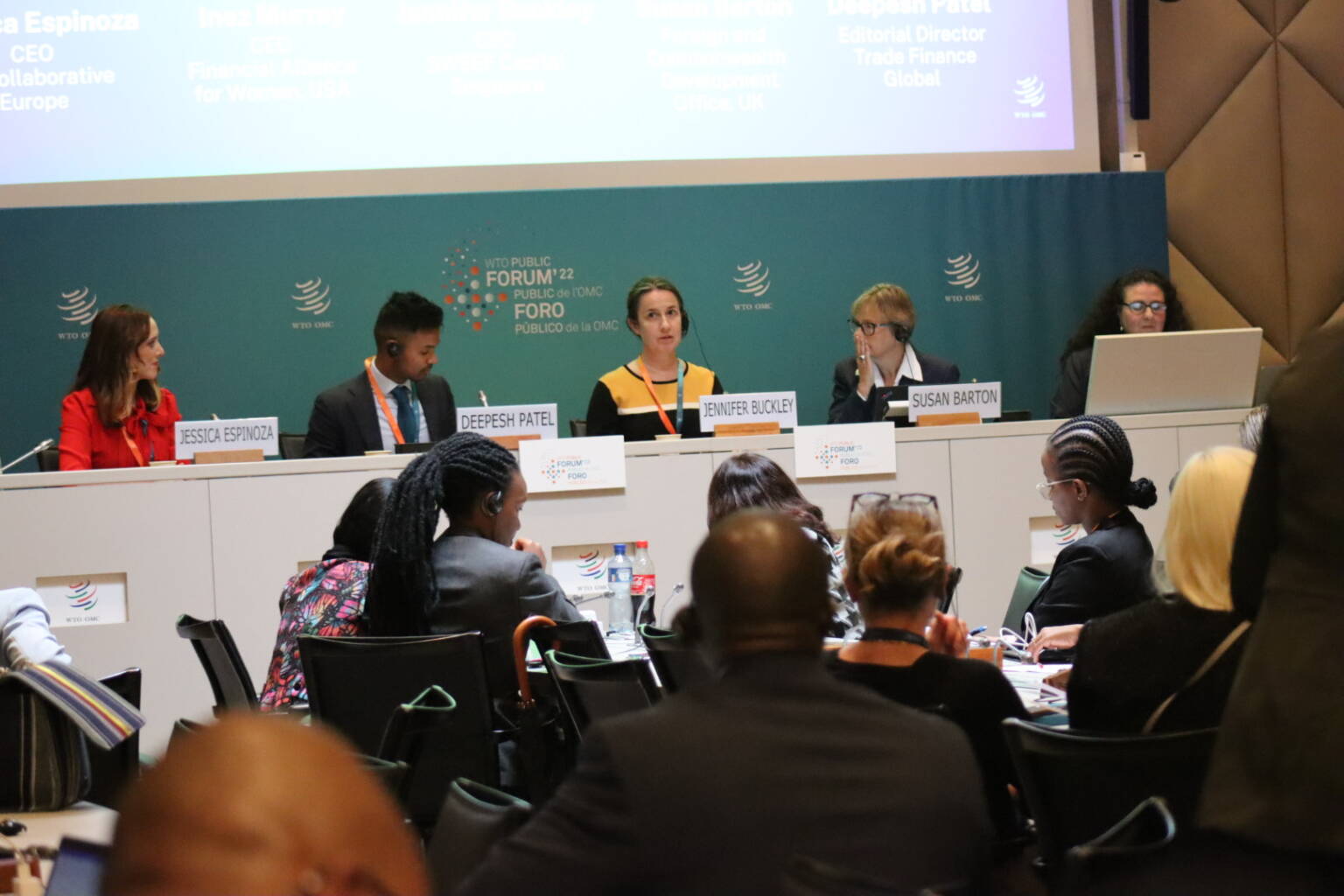 Accessing inaccessible data points
Still, the lack of available data for MSMEs remains.
However, accessing strong, robust, and efficient trade finance systems with more readily available data will allow women-led MSMEs to have greater flexibility with C-suite decisions.
"On a community level, digital financial inclusion must include everyone and begins with practitioners and investment managers, but also with lenders and loan officers on the ground," Espinoza said.
"Real, collective targets and commitments in key learning communities with knowledge exchange can bring together practitioners who are co-invested in solving everyday problems whilst identifying market opportunities."
Women at the helm of MSMEs are poised to build capacity for the broader community from the ground up.