Russian banks are looking to China's UnionPay in a bid to ease the impact of more financial sanctions from the West.
The move comes after US payments firms Visa, Mastercard, and American Express announced plans to suspend operations in Russia in response to its continued aggression in Ukraine.
Visa and Mastercard made a statement of their intentions on Saturday.
"We are compelled to act following Russia's unprovoked invasion of Ukraine, and the unacceptable events that we have witnessed," said Alfred Kelly, chairman and CEO of Visa.
"Visa will work with its clients and partners within Russia to cease all Visa transactions over the coming days."
In a company statement posted online, Mastercard said it will " suspend our network services in Russia", adding that "cards issued by Russian banks will no longer be supported by the Mastercard network regardless of where they're used."
American Express followed on Sunday, announcing that it would suspend all operations in Belarus as well as Russia.
"In light of Russia's ongoing, unjustified attack on the people of Ukraine, we are suspending all operations in Russia," American Express said in a statement released on its website. "We are also suspending all business operations in Belarus."
Ukraine calls for tougher sanctions on Russia
The move comes after Ukrainian President Volodymyr Zelensky, in a video call with US lawmakers, called on financial companies to take action to further isolate the Russian economy.
Last week, the governor of the National Bank of Ukraine, Kyrylo Shevchenko, urged Visa and Mastercard to halt transactions of payment cards issued by Russian banks.
"We look forward to further decisive steps and solutions aimed at restricting the aggressor's access to the global financial system," he said.
The suspension of operations by Visa and Mastercard follows last week's decision to block multiple Russian financial institutions from using their networks.
Both Visa and Mastercard get roughly 4% of their net revenue from business linked to Russia, according to Bloomberg.
PayPal also announced on Saturday that it had suspended its services in Russia.
"Under the current circumstances, we are suspending PayPal services in Russia," said Dan Schulman, CEO of PayPal.
The online payments company said it would allow withdrawals "for a period of time, ensuring that account balances are dispersed in line with applicable laws and regulations."
More disruption for Russia?
Despite the actions of the payment networks, the bank cards can still be used for domestic transactions within Russia.
Cardholders will still be able to access their funds, make withdrawals, and domestic transfers until their card expires.
According to Russia's central bank, payment cards issued by Russian banks will continue to work as normal for domestic transactions, because transactions within Russia are conducted through the Mir National Payment Card System.
This domestic payment system does not depend on a foreign payment system to process transactions.
Sberbank, Russia's largest state-backed bank, said its cards would still work "to withdraw cash, make transfers using the card number, and for payment at offline as well as at online Russian stores."
The decision by Visa and Mastercard will therefore primarily impact overseas payments. Foreign-issued cards will no longer work at shops or ATMs within Russia, while Russian cards will be out of service for international payments, and users abroad will have their payments rejected.
Mir, the Russian state-backed payment system, explained that the intended impact of the Visa and Mastercard withdrawal will come up short, as it only affects foreign transactions.
The exit of Visa and Mastercard, who together control about 90% of credit and debt payments in the world, outside China, will undoubtedly compound the financial pressure on Russia and its consumers.
The move came after the ban on a handful of Russian banks from the SWIFT international payments system.
Additionally, the rouble has plunged to a record low against the dollar, the Russian central bank has hiked interest rates to 20%, and there appears to be no escaping the country's spiraling inflation.
For the Russian public it could mean further economic hardship and uncertainty.
Russia has a way out
Following the economic sanctions placed on Moscow after the annexation of Crimea in 2014, Russia has looked to increase the self-reliance of its financial system to better safeguard its economy.
In 2015, the Russian government started building Mir, an alternative payment network, and has since required all domestic transactions to be processed through it.
According to data from the National Payment Card System (NPSK), whose core business is cashless money transfers using Mir bank cards in Russia, NSPK total transactions was 32%, as of Q3 2021.
Mir claims that it has seen a surge in demand for its payment cards after the announcements were made on saturday.
Over the past week, customers of Russian bank VTB have opened 15% more Mir cards than in the previous week.
According to Gazprombank's data, the volume of Mir retail cards issued daily has increased five-fold since February 24.
Sberbank has said that its customers can still withdraw cash, make transfers, and pay in offline and online stores thanks to the state-backed payment system.
Russia has also set up SPFS, its own financial messaging system, as a substitute for SWIFT.
Chinas helping hand
Russian banks – including Sberbank, Alfa-Bank, and Tinkoff – have indicated that they will start issuing payment cards that use China's state-owned UnionPay system, along with the Mir payment network, in an attempt to reduce the impact on their customers.
Co-badged cards linking Mir and UnionPay will give the option for overseas purchases and cash withdrawals to Russian nationals.
Russian banks, including Gazprombank and Rosselkhozbank, have used the UnionPay payment system previously.
This decision may give Russia a route to re-integrate itself into the global financial system, albeit strengthening its ties with China in the process.
UnionPay is an international payment system that operates in 180 countries, including Germany, Switzerland, Italy, and Spain, and thus will allow Russians to make international transactions.
---
Read our latest issue of Trade Finance Talks, May 2022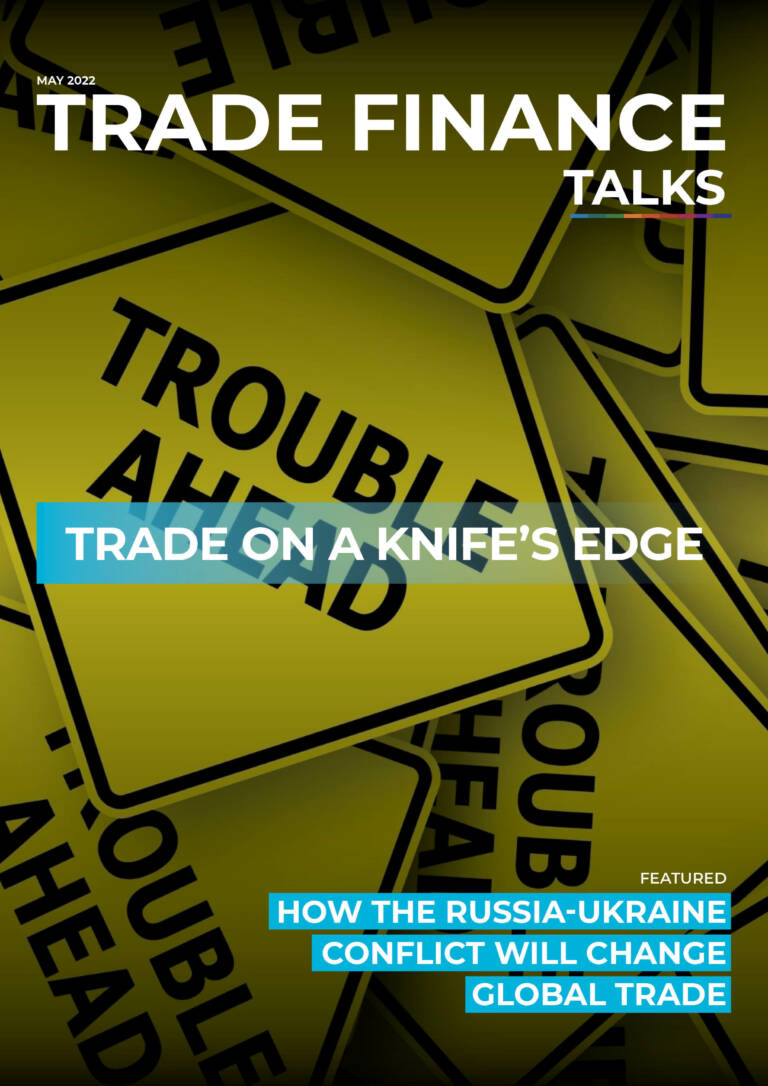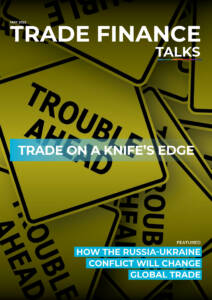 ---