I had the pleasure of interviewing Marta Piekarska, Director of Ecosystem for Hyperledger. As part of her role at Hyperledger, Marta evangelizes the technology and Open Source at conferences around the world and helps enterprises with applying permissioned blockchains to their use cases. Marta is passionate about how blockchain can help in non traditional spaces, such as identity, last mile aid and education delivery and sustainability.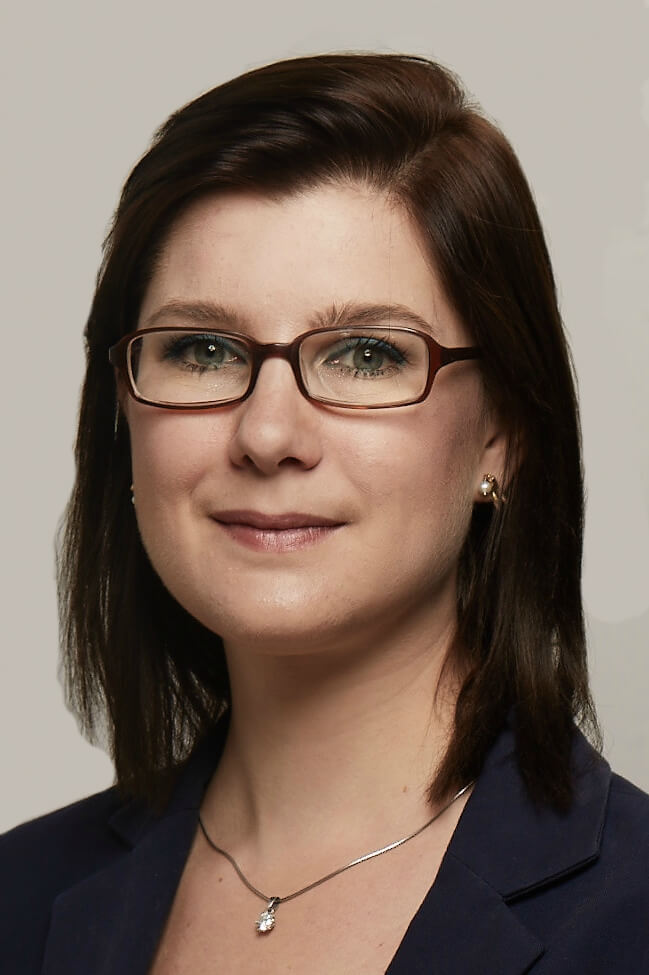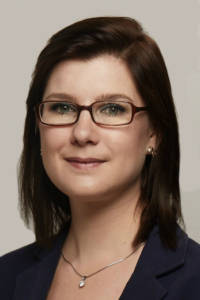 Name: Marta Piekarska
Company: Linux Foundation
Position: Director of Ecosystem, Hyperledger
Marta obtained her BSc in Electrical and Computer Engineering from Warsaw University of Technology and a double Master from Computer Science and Informatics at Technical University of Berlin and Warsaw University of Technology. Her PhD was in User-Informed Design of Privacy Tools. In her career she has worked at Deutsche Telekom, Apple, Yahoo, and, most recently, with one of the hottest startups in Silicon Valley – Blockstream. Marta also taught at Technical University of Berlin as a Post-doc.
Thank you so much for doing this with us! What is your "backstory"?
I always wanted to make an impact and improve user's lives. Initially, I thought I would become a journalist and a reporter like my parents. After reconsidering my choices, I ended up studying Electrical and Computer engineering instead of taking up a place in Cambridge University doing Social and Economic Studies. Very quickly I realised that I love Computer Science and the beauty of programming. Security and privacy turned out to be my favourite aspects, and that's where I focused my Master and PhD thesis. While getting my PhD, I met incredible crowd of people who were working at Blockstream and told me all about Bitcoin and blockchain. I got fascinated by the new trust model and capabilities it brings to really change the way we think of attestations.
Can you share an interesting growth story that has happened to you since you became a leader or started your company?
I never started my own company, but I have been involved in many startups. I learned what my strengths and weaknesses are and how important it is to be a team player. I was used to being a very self-sufficient person, but, by working with companies that are just starting their journey, I learned that we need peers to be efficient. I think delegating tasks and getting over the feeling you  need to control everything is one of the biggest challenges when you start. Another important thing that I had to learn is to be very versatile: on any given day in a startup or an organization like Hyperledger you have to be a good spokesperson, website creator or manager. And it's not always about what you want to do, but what needs to be done. Hopefully, there are more times when you do fun things than boring ones.
What advice would you give to a founder or CEO who is just starting their journey?
I think that being a founder is different from being a CEO. Quite often these roles overlap, but it is rare to have an entrepreneur that makes a good CEO. However, in both cases, I it's important to build a strong team and not hold on to your position. So a founder should immediately start thinking who will take a leadership position when the company starts growing. CEOs should look at who they can  work with and has strengths that can cover for their weaknesses and blind spots. Don't be afraid to hire brilliant people just because you feel insecure.
Why is your company utilising blockchain technologies and how is this making a difference to others? How are you making an influence in your sector?
Hyperledger incubates and promotes business blockchain frameworks and tools. We are a non-profit project hosted by the Linux foundation. We are a collaboration of enterprises and global volunteer community that works together on open source blockchain technology. The advantage of open source collaborative projects is that it's open to anyone—so with Hyperledger, you have access to the code, the documentation and communication, working groups and regularly scheduled Technical Steering Committee (TSC) meetings as well as activities such as hackfests and meet-ups, free of charge.
By promoting open source and by developing frameworks and tools that can be used by any industry, we are really changing the game. Our members have deployed succesful solutions based on Hyperledger Fabric in trade finance, healthcare, sustainable supply chain and even fashion and music. We provide a space for collaboration in a non-competitive setting to enhance the development processes. The fact that people can feel comfortable sharing their experiences increases the knowledge base and helps everyone.
Can you share what you believe will be the "Top 4 Blockchain Trends Over The Next 3 Years"
I hope for blockchain to become a very prevailing technology that backs a lot of solutions. However, I believe, most customers will not hear about it as much anymore. It will be like artificial intelligence – everywhere but hidden. I also think we will see a trend towards closer collaboration and having enterprises become more comfortable with creating more diverse networks, rather than personal blockchain solutions with no participants. The next trend will be around unification and clarifying of language. Today there are as many definitions of blockchain, nodes, or even consensus as there are people out there using the technology. We come from different cultures and nationalities, and it is crucial to come to an agreement on what we are talking about. Finally, an explosion of the truly open-source nature of blockchain and a growth in diversity are things I would like to see.
What are the medium to long-term objectives that you're focusing on at your company and how will you achieve this?
Hyperledger is focusing on modularity of the frameworks, championing diversity and really growing the community of communities. We have a greenhouse approach where anyone can come and bring their idea to us, and, if the community wants to foster it – we are happy to host it. We really want to tell the story of our members and promote technology and educate the public. We do this by going to the conferences, making sure our members can speak on behalf of Hyperledger and working with other organizations to improve general collaboration. We are hosting our first conference, Hyperledger Global Forum,  in December to bring the community together and have a close look on what have we achieved in the enterprise blockchain world. To help with education we are hosting a webinar series as well as launched two free, online open source courses on the EdX platform.