So, yet another week ends without any clarity – or progress – on Brexit. We were expecting to have had the meaningful vote by now; Parliament's decision on whether or not to accept Theresa May's withdrawal agreement was originally scheduled for 7pm on 11 December.
Over the course of last weekend, all the headlines were focused on the potential outcome of the vote. It was always extremely unlikely to be approved, but the question really was whether it would lose marginally or suffer a heavy defeat.
Then, despite a variety of MPs confirming that the vote would still be going ahead, including Michael Gove who said it was 'definitely, 100%' going to happen, it quickly became clear that alternative were being considered behind the scenes. There was a feeling that the major sticking point for those who would vote to block the bill, was dissatisfaction with the details of the Irish backstop.
If the prime minister could renegotiate slightly better terms, then bill had a much greater chance of being passed. By Monday lunchtime, rumours were rife that the vote would be delayed and this eventually proved to be the case.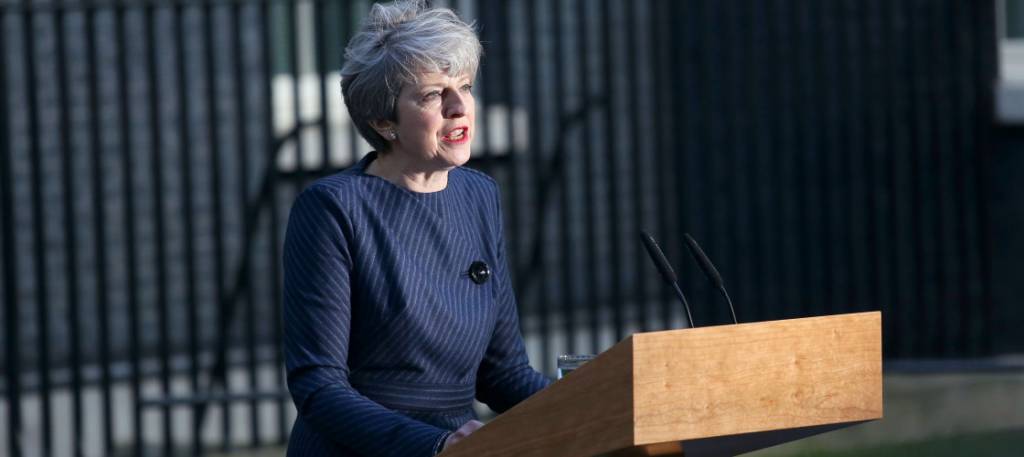 Maybe May's most eventful week?
May delivered a statement to the House of Commons on Monday afternoon, which said the vote would be postponed and she would be going to Brussels to try and get assurances from her European counterparts. She readily conceded that in its present form, the bill would be heavily defeated.
While this appeared to be a reasonable stance given the situation, traders did not agree and sterling quickly weakened against the euro and dollar. The postponement was roundly condemned from MPs on all sides of the House. Indeed, politicians went on to confirm that mere assurances from the EU would not suffice, while EU politicians made it clear that there would be no renegotiation of the text that had already been agreed. In effect, May's plans were scuppered before her plane had even left the ground.
As the day progressed, Crispin Blunt very publicly sent a letter of no confidence to the 1922 Committee and there were rumours that a total of 48 letters had been received – enough to trigger a vote of no confidence in the PM. The Chairman of the Committee, Sir Graham Brady, refused to be drawn on whether he had received the requisite number of letters, but finally, on Wednesday morning, it was confirmed that there would be a no confidence vote.
May came out swinging, saying she would 'contest the vote with everything she had'. As the morning progressed, Tories came out in force to say they would be backing their leader. As a form of compromise, May said she would not be leading the Conservative party into the next election in 2022. It quickly became clear that May would win and the only question was by how much – if the margin of victory wasn't emphatic, it was entirely possible she would be forced to resign her position. She eventually won by a margin of 200 to 117 and the pound rallied in response.
Vote postponed until 2019
With the vote behind her, May travelled to Brussels for the second time in three days, in a bid to receive assurances once more. EU leaders had earlier said that while there would be no renegotiation, they would do everything they could to help the UK ratify the agreement. However, by Friday morning their position appeared to have hardened. There was no doubt that no legal guarantees would be granted apart from those already contained within the withdrawal agreement. From a forex trading account UK perspective, this has led to much volatility in the EUR and USD versus the GBP.
So, as we head into another weekend, we still do not know when – or if – the meaningful vote will take place. Downing Street has said it will not take place after Christmas, but will happen 'as soon as possible in January'. Labour has since said it will do everything in its power to ensure May doesn't run the clock down and there is still the possibility of a people's vote.
It really is quite remarkable that we still appear to be no closer to knowing what type of deal we will get, whether there will be a deal, or whether there might well be another referendum. All of this will continue to have a significant impact on the value of sterling over the coming weeks.