International Petroleum (IP) week is one of the main events in the Energy calendar and is a must for producers, traders and end purchasers. Trade Finance Global takes a particular interest, as we work with traders to structure facilities and raise debt lines.
What is International Petroleum Week?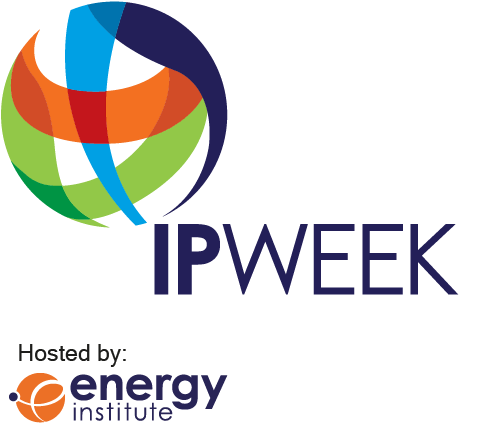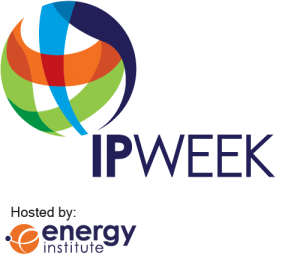 IP week is held in London every year, where a number of talks are held over a 3 days period; along with an IP Week Dinner held at Grosvenor House in Park Lane London. The conference is hosted by the Energy Institute (EI); it is a renowned and highly respected event where leaders from the global oil and gas industry are able to network and share experiences with other experts at a mixture of roundtables, seminars and social events.
This year it is commencing on the 21st February and ending on the 23rd February 2017. It is a time to allow the leaders in global oil and gas industry share knowledge and incite with other top professionals.
Video: IP week 2017
Oil Update: What has changed?
The last few years have seen falls in oil prices that have led to changes in the global oil and gas sector. Therefore it is important to understand from those leaders in the industry what their views are; being one of the main events in the calendar. This is with over 1,500 senior executives globally attending every year.
Agenda for 2017 IP Week
An in depth look at global demand, supply and the price of global oil; and more broadly across the commodities sector
Investigating the opportunities and problems faced by many top gas and oil producing countries
How the aims of a company are fulfilled in a carbon constrained world
A look at the security of future energy supplies
Investigation into the technological advances and questioning whether this is disrupting the industry; specifically in exploration and production. A look at what is working
A detailed analysis of the downstream and upstream oil and gas market
What is the future for oil and gas within CIS and Russia
How can the industry assist governments when focusing on climate change
A closer look at the Middle East and a more detailed look at national oil companies in change
Can we diversify the routes of supply going to Europe?
An understanding of risk management in a time of growth
A detailed look at the gas and LNG landscape
The organiser of this event is the Energy Institute, find out more here.
IP Week is one of the must be seen at events, where oil and gas operators, investors and clients meet to discuss and create partnerships. There is a high quality of individuals, top roundtables and conferences where debates are started and ideas shared.
Who attends IP Week?
It is attended by top executives, which come from national oil companies, independents and international oil companies. There are many advisors that come from private, commercial and investment banks. However, the range of government personnel, academics and students also allow much welcomed balance to debates. In previous years we have also seen many consultants and private practice firms in industries such as insurance, environmental and legal.
IP Week Keynote Speakers
Andy Brown (Upstream Director, Shell) will look at the expectations and his thoughts on what the future of the oil and gas industry will look like;
Gretchen Watkins (CEO, Maersk Oil) is talking about growth and working in a difficult economic environment along with how a business model can change during a period of low prices;
Tim Dodson (executive vice-president, Exploration, Statoil) will concentrate on where global exploration is being carried out;
Bernard Looney CEng FEI (Chief Executive, Upstream, BP) will investigate the energy policy and possible climate landscape in the US that we may see following a US-election;
Mohammed Sanusi Barkindo (Secretary General, OPEC) will investigate the future for the Middle East and more widely across OPEC;
Adewale Tinubu (group chief executive, Oando PLC) will look at the difficulties and opportunities relating to the oil and gas industry in Nigeria;
Hoesung Lee (Chair, Intergovernmental Panel on Climate Change (IPCC)) will analyze what opportunities may follow from the Paris Agreement and how the oil and gas industry may play its part;
Robert S. Franklin (president, ExxonMobil Gas & Power Marketing Company) will investigate where demand is coming from in the gas market; and
Hendrik Gordenker (chairman, JERA) will discuss the outlook of the natural gas market.
At IP week decision makers are able to learn, discuss, debate and share knowledge on current issues that are facing the market. There is much focus on supply, demand, and price; along with the review of the challenges and opportunities which face large oil and gas companies.
We always welcome the discussions around demand and supply, the oil environment in a low price environment, exploration prospects and where the downstream sector is heading. This is set alongside the difficulties in raising finance and finding the right individuals.
Key Topics which will be covered at IP Week
The initiatives in the industry where bodies are undertaking to meet targets in the Paris Agreement and talk at the COP22 Marrakech meeting
Trends shaping the industry
What the industry will do in a net-zero emissions world
Where future supplies will come from and how to secure it
What the outlook is in a new price environment
Will there be consolidation in the industry?
New suppliers in the oil and gas industry
Cutting down on exploration and development
The intersection and relationship between physical and financial energy markets to remove market volatility
Middle East and OPEC; the future of oil
The macro-environment, emerging economies and where is demand coming from?
China's demand for energy – where will it go
The changes in Japan's market structure and gas demand
Growth in India and the outlook
Volatile currency, weak crude oil prices and Saudi Arabia's long-term strategy impact on future crude prices
Paving the way for biofuels to be produced in refineries and the investment opportunities in downstream
Are you going to IP Week in 2017?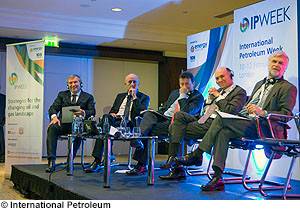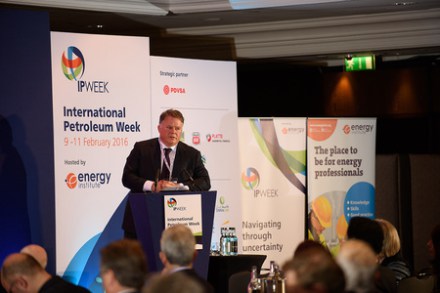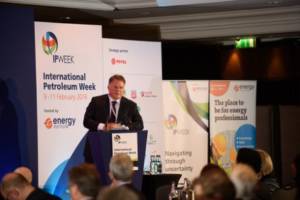 Why not have a look at our free soft and hard commodities resources to gear yourself up for the event?