We spoke to Jacco de Jong, Managing Director, essDOCS Consulting about his history and career in trade finance, as well as his views on recent changes and the future of trade finance.
Jacco possesses over 30 years' experience in the International Trade and Commodity Finance Banking space, having worked both for and with numerous major Trade Banks over the past three decades. With his vast wealth of knowledge and deep understanding of Trade and Finance processes both from a Bank and Corporate perspective, Jacco serves as a trusted advisor to numerous Corporates and Financial Institutions across the globe.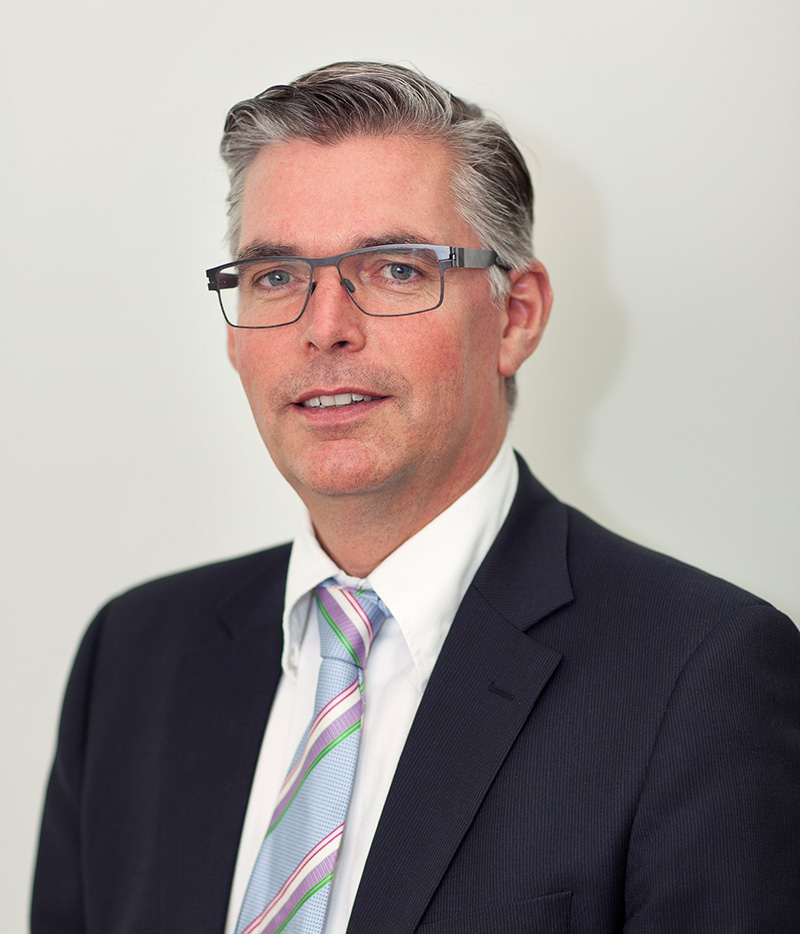 In his role as Managing Director, essDOCS Consulting, Jacco provides customers with pragmatic, expert support and advice in their transition towards adopting/embedding trade digitisation into their business. As a SWIFT-certified Trade & Supply Chain Finance consultant, Jacco frequently moderates, speaks and participates in panels at international Trade and Supply Chain Finance events organized by institutions such as SIBOS, ICC, FIBA, SWIFT and more.
TFG: Tell me about your history / background in trade finance
I started in Trade Finance straight out of school back in the early eighties. At that time everything still went manual. Meaning we only had typewriters, calculates and a very basic telex machine to handle products like Letters of Credit. Back then a CC still meant a actual Carbon Copy of the letter created on the typewriter. How things have changed!
Through the years I have witnessed many changes in terms of technology (e.g. back office systems and client portals), rules and regulations (e.g UCP revisions) standardisation (e.g. SWIFT MTxxx messages) and developments (e.g. Bank Payment Obligation). My career has taken me through all the disciplines of Trade and Commodity Finance, ranging from operations to sales and eventually training all around the globe. This experience is vital for my current role within essDOCS in many ways. Not just internally but also externally when consulting customers and (development) banks.
TFG: What excites you the most about trade finance?
If you have done the maths you can see that I have been in Trade Finance for over 30 years and honestly I still love it and it is not to difficult to explain why. Most of all because Trade Finance is tangible and real. It enables actual transactions being done around the globe that result production and shipment of goods.
Maybe the best example I can give come from my assignments for the Development Banks, with whom I am still working today. I was involved in a program where we enabled banks to start offering trade finance products. Until then a local importer could only import from Western Europe by paying cash in advance and borrowing that cash against 24pct interest per annum. He then had to hope for the best in terms of timely shipment or even shipment at all for that matter. Huge risks and cost.
When the program was done, the bank could offer this customer Letters of Credit whereby the Development Bank would enable confirmation of that L/C in Western Europe. This opened up a whole new spectrum of risk mitigation, financing, terms & conditions and most importantly, business opportunities. Which enabled economic growth.
TFG: What are the biggest changes in trade finance you've seen over the last 10 years?
There are many big changes such as the focus on compliance & sanctions, regulations (basle II and III), the entry of Non Bank finance providers and digitisation. From within essDOCS I clearly notice a strong uptake on customers wanting to "move away" from paper in their physical and financial supply chain processes. SWIFT has also anticipated on the need for a more data driven approach by introducing the Bank Payment Obligation, which I believe is a crucial development. However big changes in the traditional environment of Trade Finance tend to happen very slowly, unless they are imposed such as specific regulations.
On the other hand, no one questions digitisation is the future which is clearly demonstrated by many banks joining early adapter Blockchain initiatives. Enabling that transition towards digitisation is key and the main focus of essDOCS, which for me makes total sense and is why I joined essDOCS.
TFG: What is essDOCS and how did it start?
essDOCS started roughly 11 years ago and is the brainchild of two former University of Pennsylvania MBA students who spent many a late night wondering why the shipping industry was trapped in the past, and what could be done to propel it to the future. Post-graduation, the two classmates founded Electronic Shipping Solutions (currently 'essDOCS') with the purpose of delivering the first industry-accepted electronic Bill of Lading (eB/L) solution.
The first five years were spend getting the framework in place e.g. the legal agreement and technology. The last 6 years the essDOCS has grown at tremendous rates. Whereby today we operate in 73 countries with over 3700 customers. These customers include the main players in the commodity finance space (Energy, Metals, Agri and Chemicals) as well as major banks around the globe.
Through years of testing, industry input and extensive R&D, our company has since extended and expanded its offerings to cover a wide range of electronic document & data solutions, helping businesses improve physical and financial operations, in addition to facilitating optimal compliance, traceability and trade finance execution.
TFG: How is it going and tell me about some of your recent successes?
As mentioned before we have a excellent growth rate however we still innovate. More and more we enable the utilisation to these digital documents under bank transactions. One recent example is a supply chain which involved multiple corporates and banks in Europe and Australia whereby the entire chain was handled with our electronic documents and on our electronic platform. In this case the underlying bank products was a documentary collection, however we also enable e-UCP transactions and Bank Payment Obligations. The use of electronic documents and CargoDocs allows for more efficient and secure handling of transactions. Major traders use our DocPrep+ solution to create all their documents, even if sometimes they still need to be produced in paper. For them the platform allows them to embark on the road to digitisation as well as having one single tool to create and store their documents.
TFG: You work a lot in emerging markets – where are the biggest opportunities and growing markets for trade finance?
I think there are two main angles here, one is that Trade Finance enables economic growth as mentioned above from a development bank perspective. However technology can also be a main opportunity.
For banks who currently don't offer traditional trade finance products it would be much easier to leap frog towards solutions like the bank payment obligation in combination with electronic documents. Why fist adopt the knowledge and labour intense traditional products if you can just as well 'skip that step'. Again here is an area where we enable that transition by offering BPO+ tools to both corporates and banks.
SME financing is a huge issue globally and especially in the emerging markets, here again I see a role for trade finance and digitisation. The technology is there, it is now about educating and enabling the transition.
TFG: In your opinion, how are recent oil slumps impacting global trade (if at all)?
Interesting question, the recent oil slumps definitely have an effect however I would state that the effect doesn't effect Global Trade that much. Traders are used to price fluctuation in any type of commodity and they have the skills to make money regardless if the prices go up or down. Honestly a volatile market is often very attractive for traders. Next to that there is still a huge need for oil in todays day and age.
TFG: Where is the strategic focus for essDOCS in the short to medium term future?
The tag line "the leading enabler of paperless trade" is as true today as it was from the start, it is our ambition to allow our customers to gradually reach this 100 pct paperless trade status.
This means will will keep innovating, expanding the essDOCS user community and partner with key players around the globe to achieve our goals.