Tech giant IBM is teaming up with fintech startup MonetaGo to address trade finance fraud, with an initial focus on South East Asia.
MonetaGo's Secure Financing solution addresses specific risks of duplicate financing and fraudulent documents used in trade finance, with an initial deployment in India in March 2018. The service in India is used by the TReDS exchanges, commercial banks and non-bank financing companies. The Trade Receivables Discounting System (TReDS) provides receivables financing to micro, small and medium enterprise (MSME) suppliers to large corporates in India, and utilisation of such financing has hit an all-time high during the COVID-19 pandemic.
Having established a 3 ½ year track record in India, MonetaGo announced recently its Global Secure Financing solution which counts SWIFT as a partner for worldwide deployment. It is understood that MonetaGo has been working with SWIFT for some time to provide banks access to a Trade Finance Validation Service via the bank cooperative's Global API Gateway.
The global rollout of MonetaGo's solution is seen as timely, following a spate of large-scale frauds in trade finance involving billions of dollars uncovered in 2020-2021 that has caused some major banks to curtail or in some cases withdraw from trade financing altogether.
The rise in fraud cases
The reaction of banks to trade finance frauds only exacerbates the trade finance gap which was already large at 1.5 trillion USD pre-pandemic. Large corporates and MSMEs alike are denied access to trade finance due to lenders' aversion to risks. According to the World Bank, bank loans are significantly harder for MSMEs to obtain relying instead on friends and family for financing. Furthermore, the International Finance Corporation (IFC) estimates that 40% of MSMEs in developing countries need $5.2 trillion every year and that this is currently unmet. These numbers represent significantly more than all global MSME lending currently provided. Given that East Asia and Pacific accounts for the largest share of the total global finance gap, it is logical for IBM and MonetaGo to first collaborate on these markets.
MonetaGo's services work to directly reduce risks for financing institutions allowing them to extend their books of business. By using hashing algorithms to obscure data received from lenders MonetaGo ensure privacy in the queries made to it for duplicate financing detection. It returns results in near real-time, enabling financiers to de-risk transactions by a precheck for the uniqueness of the invoices and transport documents submitted to financiers before disbursement.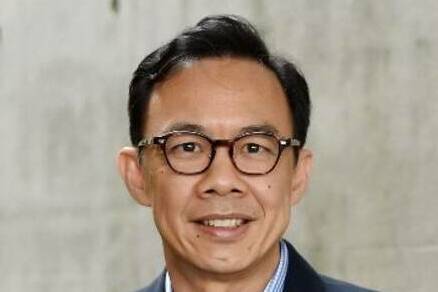 "This thought-through approach of breaking down information silos between institutions while maintaining the privacy of customers' data is an effective method to resolve trade finance problems. We are excited to team with MonetaGo to take Secure Financing into several ASEAN countries." said Martin Chee, General Manager, IBM ASEAN.
MonetaGo's approach effectively breaks down information barriers among and between banks, platforms, and regional solutions. Traditional information management systems prevent institutions from freely communicating with other institutions in their ecosystem due to competitive concerns. Ultimately the main reason duplicate financing fraud goes undetected is that lenders have no visibility as to whether their client has submitted the same transactions for financing to other lenders. MonetaGo's technological approach makes it possible to communicate with other participants in the market without sharing confidential client information. Lenders thus have a robust solution that performs automated detection of duplicate financing fraud while maintaining the confidentiality of any lenders' transaction data.
Working with IBM, MonetaGo can be integrated into we.trade, TradeLens and Peppol, creating a risk mitigation network across multiple platforms and applications that support and facilitate billions of dollars in financing, and in so doing, playing a role to plug the global trade finance gap. we.trade is a bank-led consortium that uses IBM blockchain to automate settlement, risk mitigation and financing transactions among trading parties and their banks. TradeLens is an open and neutral supply chain platform underpinned by blockchain technology that enables information sharing and collaboration across supply chains, jointly developed by IBM and GTD Solution Inc. IBM acts as an access point for Peppol, an EDI standard for the exchange of electronic documents in B2G and B2B trade.
Providing connectivity on an international level is a massive undertaking, and that is an initiative that MonetaGo has been applying itself to systematically, by engaging and aligning with ecosystem vendors and international bodies and associations representing trade finance providers. GLEIF and ITFA DNI are two of the standards that MonetaGo leverages to facilitate the engagement of lenders. Beyond the technological and standards selection process, aligning with strong partners capable of supporting the evolution of trade finance and the closing of the trade finance gap universally is of critical importance.
"As we look to expand this solution across the globe, partnering with IBM provides value on many levels, from technical know-how to deep relationships with governmental bodies and financial institutions. By working with IBM, we know we can provide value to their clients in many countries in record time." said Jesse Chenard, CEO, MonetaGo.
Parties that stand to benefit the most from trade finance risk reduction are not only financing institutions, but the end-users and customers of trade finance, and ultimately trade-reliant economies which require the steady flow of financing to support both international and domestic supply chains and trade.