In today's geopolitical climate many foreign policy makers use sanctions or similar, steps such as the refusals to grant authorisations, to place economic pressure on governments, organisations and individuals.
Current examples include: restrictions placed on Russia in response to the events in Ukraine; the sanctions placed on Venezuela due to the continuing deterioration of democracy, the rule of law and human rights; US sanctions against Iran; and the restrictions placed on dealing with certain Chinese companies which create a de facto sanctions scenario.
The impact of these sanctions can be wide-ranging and felt within all areas of trade and business. International Arbitration is no exception to this.
With the increase in the use of sanctions in recent years, it is increasingly commonplace for commercial disputes in arbitration to have a sanctions dimension. This article looks at four of the issues that can arise:
1. Can sanctions excuse non-performance?
By design, sanctions are intended to restrict trade. Inevitably, parties that fall under these sanctions, or even parties that are in business with a sanctioned party, will encounter difficulties in performing contracts. This can lead to claims for breach of contract for non-performance to be resolved by arbitration.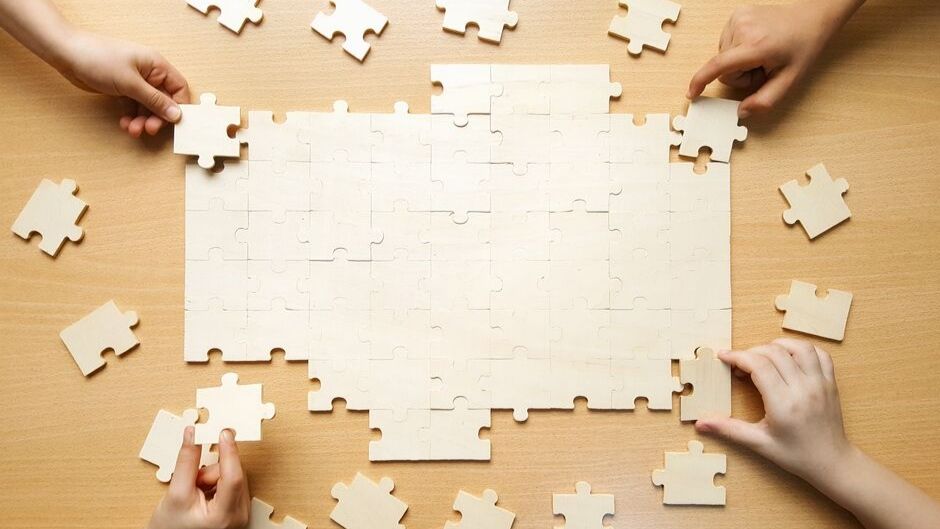 Non-performing parties may find relief for their breach within a provision of the relevant contract (i.e. through a force majeure or compliance with all laws clause) or even within the sanction regulations. Whether the either will excuse non-performance, depends on their precise wording.
English law can offer a non-performing party of an English law governed contract a defence of frustration for reasons of supervening illegality (i.e. performance of the contract would now be deemed as illegal because of sanctions).
However, the sanctions would need either to be a matter of English law or the laws of the place of performance. Illegality under sanctions applicable elsewhere (e.g. a party's home nation) may not be enough. The English courts have also been reluctant to find frustration if the sanctions are temporary in nature or it is possible for the party to obtain a licence permitting performance.
2. Are arbitrators able to act?
When arbitrators are considering their appointments, sanctions can effect their own ability to act or continue to act. The arbitrator's nationality and the seat of arbitration both come into play. For instance, if an arbitrator's home nation has sanctions that extend to a particular entity, the wording of those sanctions will impact on the arbitrator's ability to adjudicate in the dispute.
To date, sanctions have typically not bitten directly on the role of arbitrator as the provider of an adjudicatory function. However, as sanctions evolve the position obviously has to be kept under review. More typically, it can be practical matters, such as receiving payment of fees, where sanctions create a real issue.
3. Dealing with arbitral institutions
Arbitral institutions (e.g. ICC, LCIA and SCC) have also addressed the impact of sanctions.
Some have developed policies and guidance for enhanced due diligence on certain parties, which ensures compliance with sanctions. Unfortunately, this can lead to delays in commencing arbitrations.
Sanctioned parties can also face substantial difficulties in paying arbitral institution fees. Following the United States' recent withdrawal from the Joint Comprehensive Plan of Action and the re-imposition of US sanctions against Iran, many banks have begun refusing to provide services to any Iranian entity. This has made it nearly impossible for Iranian parties to pay their share of the institution fees, which is creating difficulties in progressing arbitrations involving Iranian parties under the auspices of many arbitral institutions.
3. Enforcement and payment of awards
Following an award, a sanctioned entity may well have trouble receiving or making payments due as a consequence of the award and there can also be issues with enforcing the award.
Under the New York Convention, enforcement of an award can be refused if it would be contrary to public policy, meaning that a national court may not enforce any award they believe to violate sanctions and/or protect their national from being exposed by acting in breach of sanctions for reasons of international or their own domestic public policy.
Also, payments under an award that must be made in a specified currency may not be capable of being made if the correspondent banks who handle that currency, e.g. US Dollars, are all restrained by sanctions from dealing with one of the parties to the arbitration award.
Therefore, the route of payment has to be considered prior to the currency of payment being irrevocably fixed, as an award in a neutral currency may be what is required.
Sanctions can, depending on their nature and scope, raise a number of other practical and legal difficulties. The four issues identified above are perhaps most common and, therefore, the ones best kept under review.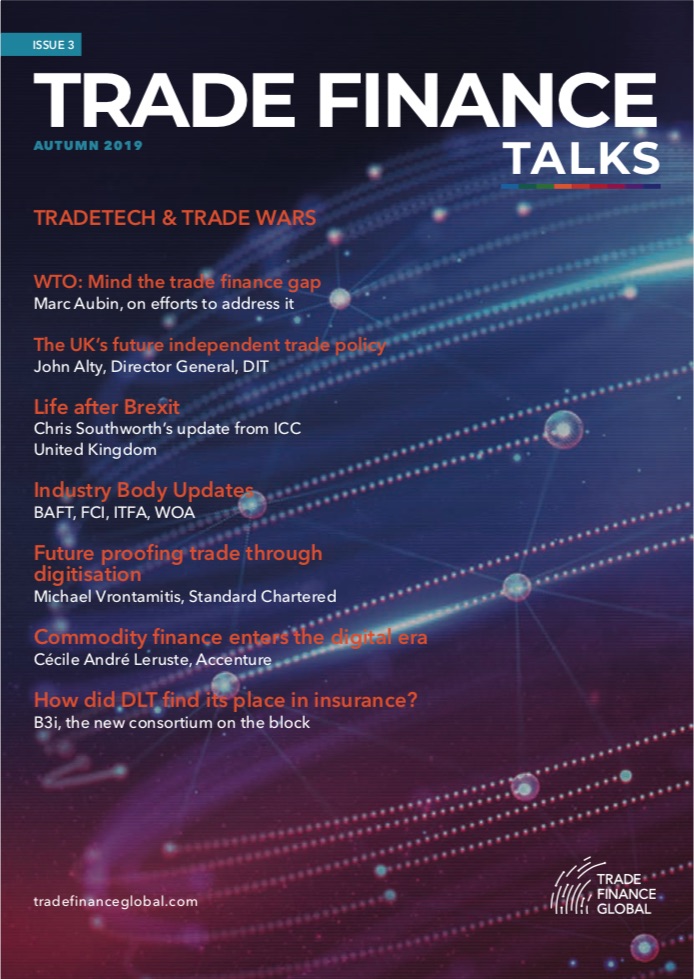 Read this full issue of Trade Finance Talks, free
This article was part of TFG's third issue of Trade Finance Talks: Trade Wars & Tradetech, launched at Sibos 2019. This free issue gets into the detail of trade wars, trade flows and geopolitics, as well as looking at how digitisation and fintech is bridging the trade finance gap. You can read the full edition for free here.
#maketradenotwar