I had the pleasure of interviewing Damien Lee, Founder of Mr Lee's Pure Foods, a Bournemouth based food tech brand, disrupting the convenience and ready meals sector by providing a healthier alternative to junk instant noodle products and innovative delivery system – Noodle Kiosks (digital vending machines). .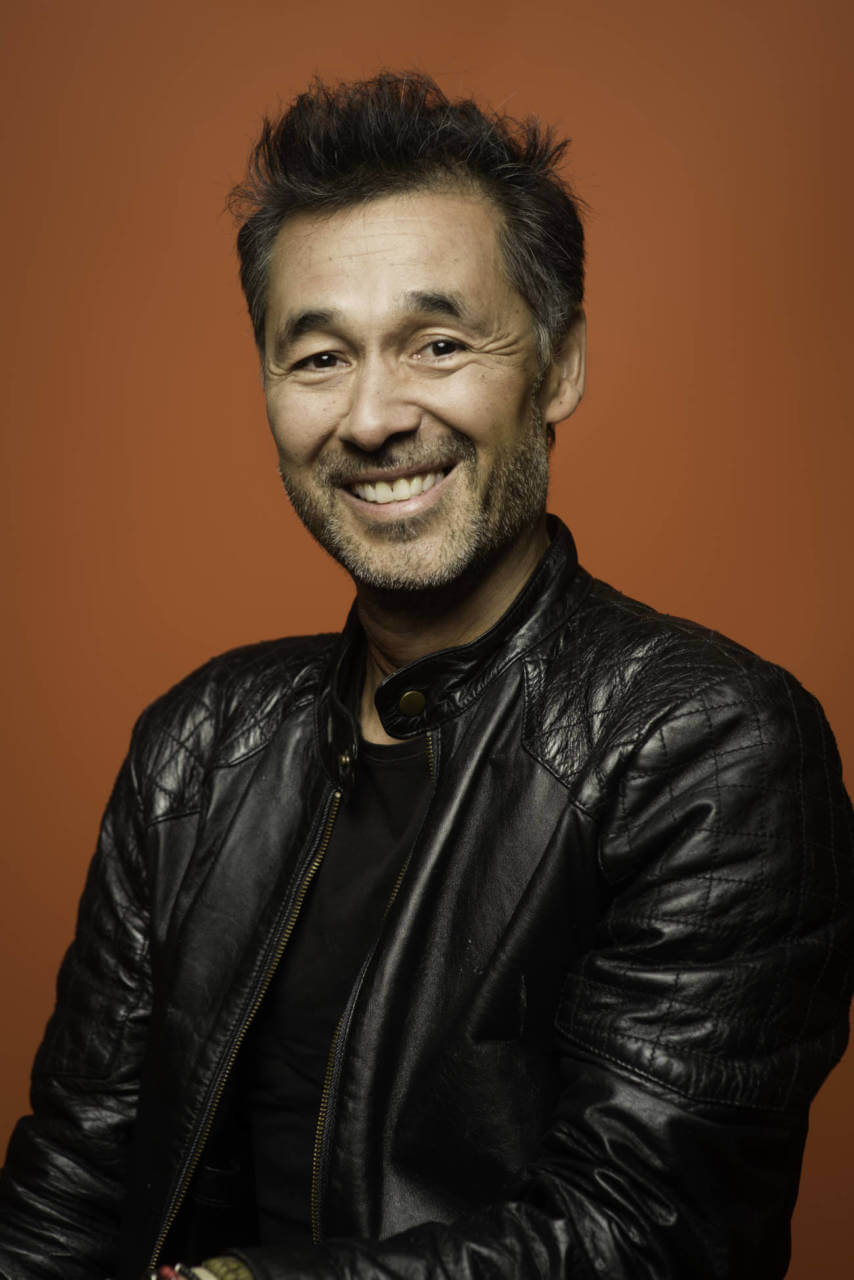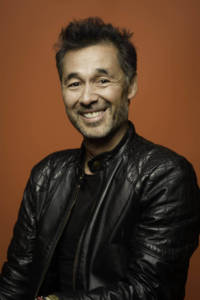 Name:  Damien Lee
Company: Mr Lee's Pure Foods Co
Position: CEO & Founder
A serial entrepreneur, Damien and his business' have won a whole host of awards, including being named one of The Most Exciting Food & Drink Entrepreneurs to Watch by the Great British Entrepreneur Awards, being featured in prestigious The Sunday Times Maserati 100, being a finalist in the Entrepreneur of the Year category in the Amazon Growing Business' Awards, and otherwise being highly acclaimed for revolutionising the convenience food sector.
Thank you so much for doing this with us! What is your "backstory"?
Originally born in Australia, my entrepreneurial journey has taken me all over the world, and started from a very early age. I started my first business back in 1986, which went on to be one of  Australia's largest nightclub marketing agencies. Since then I've constantly been chasing the next big thing, innovating, and pushing boundaries to achieve my vision. From Denmark to Sweden, Singapore, France and Afghanistan, I've built multiple companies from the very ground upwards, including a successful financial recruitment company, an international security firm and maritime communications.
In 2015 I was 11 months into my latest internet start-up company that I had fully self-funded up until that point, and had just secured a big external round of outside funding to take it to the scale-up phase when I was suddenly diagnosed with an aggressive, late stage 4 cancer. I was told I only had a few weeks left, that it was in my chest and had spread to my stomach, and that I would probably need to start making arrangements as a single dad of my two young boys.
I was given two options: I could start treatment, or not, as most people at that stage don't want the treatment, but a better quality of life to see it through. The cancer had just one problem, I'm a fighter, and was always prepared to do whatever it would take to smash through it – and that's exactly what I did!
I decided to go raw in my diet whilst undergoing chemotherapy, taking all the nasties out of my diet, to clean both my body and mind. 12 months later, I was declared in complete remission, there was no sign of the disease left in my body, but I did lose my business.
Prior to being diagnosed, I was on a business trip to China when I met two business brothers that owned China's fifth largest instant noodle factory. Whilst there, I turned to one of them and asked which of their production was their favourite flavour, of which the brother turned around to me laughing, "We don't eat our own noodles – if you knew what we put in them, you wouldn't either!"
The reason for them saying such a thing? It's all down to competition, for when I questioned this the response was that in the past there were around 300 instant noodle manufacturers, a harsh contrast to today's less than 70. All of them are competing on margins and dumbing down their products so much just to survive, that there's nothing real in them anymore.
This is what birthed my vision, an instant noodle that would go on to become low in salt, sugars, saturated fats and calories, all without compromise on taste. I started researching into the UK and global market, identifying the size of the opportunity to find that almost 120 billion instant noodles are sold around the world each year. Upon further research, I also found that each and every one could be considered a "nasty" instant noodle, immediately seeing huge opportunity for one "good" one.
I envisioned an instant noodle that wasn't nasty for you, a meal that was to be premium, quite possibly the most expensive out there, but with real, tasty yet healthful ingredients. A noodle that I could of had during my fight against cancer. Mr Lee's Noodles was born.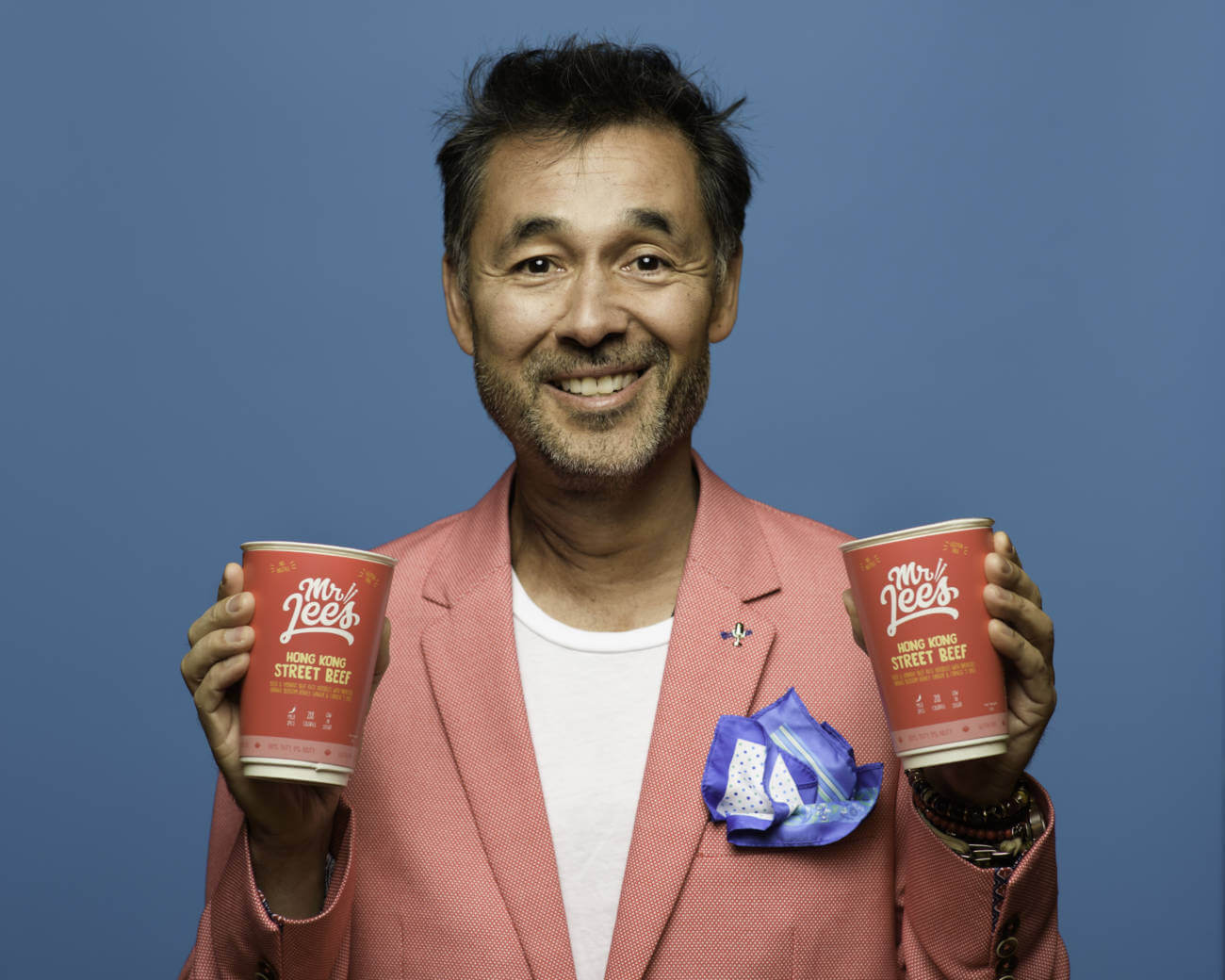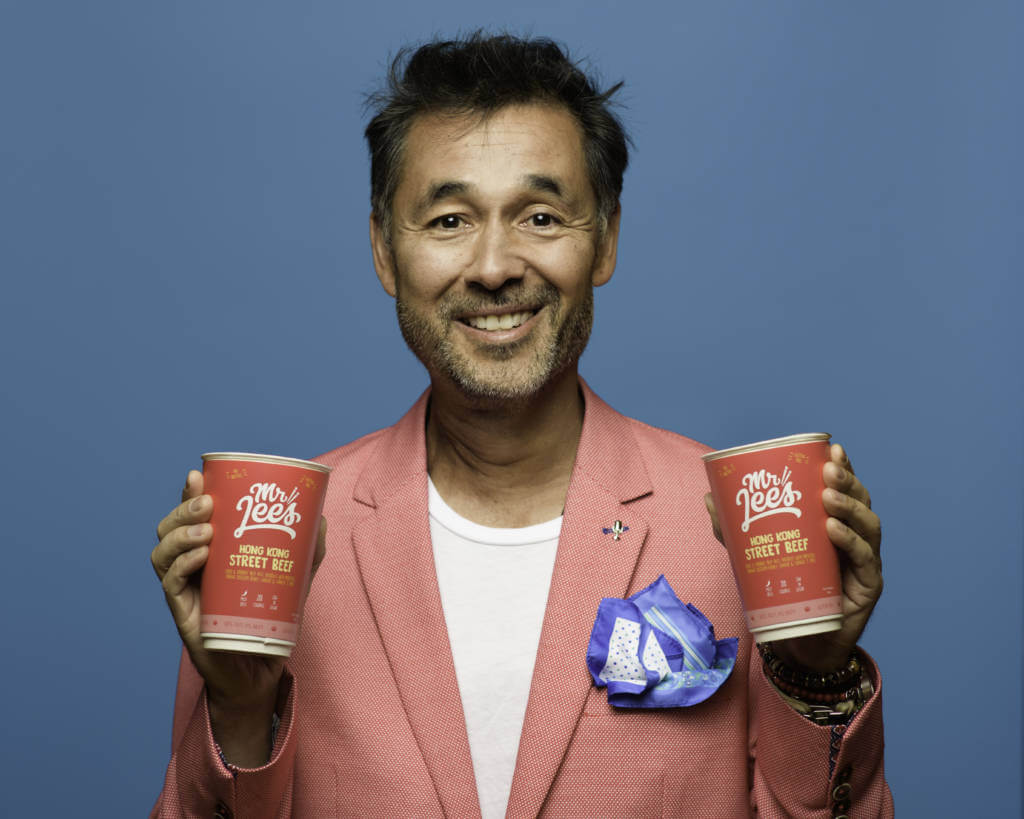 Can you share an interesting exporting story that has happened to you since you became a leader or started your company?
Late last year the team and I had a classic case of thinking we were prepared, had done our homework, but just didn't have the entire expertise we needed. We'd landed one of our biggest contracts to date, with one of the biggest Australian airlines. Everything was in place, production had come to a completion and after the success of our first amount of stock reaching the hungry mouths of people all over the skies of Australasia, we were ready to send over significantly more stock.
It was upon sending the containers of stock on their voyage down under that we came to realise that the first container was allowed into the country by a complete fluke, and that the noodles on their way were simply going to be turned around, or even worse, destroyed! Obviously that was something we didn't expect and was going to cost us a lot! We fought Australian customs for months over this issue, but ultimately found no solution to that stock to enter Australia, and so it came back to the UK. Australian Customs simply won't allow the import of beef products from outside of Australia.
This meant that the airline was, very understandably, annoyed and to the point of kicking us off the Menu, especially that our promotional video was playing onboard, we were featured in the magazine, enquiries were flying and there were no noodles to be seen!.
Somehow we came to an understanding with the airlines and, with the high demand for the product, we were able to convince them to take on our Vegan option, which we were able to speed through to take up the demand, whilst we sorted out our beef issue.
It was a costly mistake, one we've learned from, but have somehow managed to flip on its head to land not just one, but two of our flavours flying across Australasia and Pacific. The returned stock we have allocated for promotional activities – a very bad situation turned into a good one!
What advice would you give to a founder or CEO who is just starting their exporting journey?
Find someone who's done it all before, buy them a drink, and do all the learning you can! Seeking advice early on is absolutely paramount to export, as there's so much to learn, so much legislation and only really one way to do it right. A lot of my business' success has been down to innovation because I pick sectors that I have no prior experience in, and whereas I'd never rule it out, export is one of those things you've just gotta get right.
The rewards will always make it worth the effort put in, but it can be a painful process if the right expertise aren't brought in. We went through a lot of learning when shipping to Australia, all of which we now have as knowledge within the business, but it was trying at times.
One more thing – allow yourself enough time to sort out any unpredicted issues. Paying more for storage and delivering the goods earlier is better than not delivering them on time and missing your deadlines, jeopardise the relationship and potentially losing a contract, not to mention occurring any fines!
Can you share any stories or examples of how your company is making a difference to others, or how you're making an influence in your sector?
We've taken a product known for its poor nutrition, normally full of all forms of nasties, but consumed constantly due to its convenience, and turned it on its head. Pot Noodle, one of the UK's biggest instant noodle brands, used to market themselves 'for the lazy folk', whereas a couple years ago they woke up and realised people don't eat instant noodles because they're lazy, it's because they don't have any time to eat otherwise. That's where we come in, we're convenient without compromise, and it's in that respect we're making a huge difference to our sector.
By providing one of the healthiest cup noodle on the market, our diverse range of flavours are an extension of our commitment to improving diets. Our award-winning range of six authentic, oriental noodles are the markets lowest in salt, sugar, fats (saturated) and calories with no MSG's or other nasties, and two vegan options.
Our secret: We use innovative, premium freeze-dried ingredients, rather than the industry norm of dehydrated alternative. The freeze-drying process locks in the taste and nutritional value of the ingredient, meaning a piece of broccoli looks and tastes like a piece of broccoli, beef looks and tastes like beef, and all the ingredients have most of the healthful vitamins and nutritional value that they were grown with. This process is innovative and disruptive for the convenience food industry, drastically changing the quality of food on-the-go. By using real pieces of meat and vegetables in our cups, our competitors limit in comparison, as they primarily use dehydrated ingredients which pulls all the nutrients out and fills them with junk.

This freeze-drying process not only renders our products far superior in terms of health than our competition, but also transforms the taste and texture of our foods. When hot water is added, the resulting food really is restaurant-calibre, looking and tasting freshly cooked. Other instant noodles often use flavourings that create one over-saturated taste, meaning every bite is like the last, our noodles however are far more of an experience.

We believe the market is shifting, with people becoming more and more aware of what they're putting into their mouths. We've found our consumers to put the quality and healthfulness of a product as a priority above cost, willing to spend more for the right types of food. We've broken into the food-to-go market in an innovative, disruptive way, by producing a quick, easy, tasty way to eat, whilst being wholesome and healthful.

This innovative approach was already reflected in our range of award wins, from UK, to Asia, to Australia! And there is still more to come!
Can you share what you believe will be the "Top 4 Exporting Trends Over The Next 3 Years"
Having only been working through food export over the past year, it's actually hard for me to comment on this one. From what I've seen I would say that export and brand transparency between the UK and the US is going to increase, and it's going to become much easier for brands to successfully gain a presence through social media that will make food launches far easier in the likes of New York.
I would also say that sustainability and carbon footprint are going to come under much more scrutiny in the coming years than they have ever been, there will be a huge focus on keeping things local, and exporters are going to have to be far more responsible and transparent with their consumers in order to gain trust.
Export is vital for the companies and countries alike, but the reason for doing so needs to be made clear.
What are the medium to long-term objectives that you're focusing on at your company and how will you achieve this?
The next year we're looking to seek further expansion through export to global markets, specifically through pushing both product and our innovative vending kiosks into the US, Asia and Australia.
Launching our SKU's into America is to be a very delicately planned operation, as the opportunity is huge, but it's vital it is done right and relationships are built slowly and with plenty of room for learning left between key moments.
We're opting to push our vending machines first, with product on shelf taking second place, announcing our product through our own medium, generating awareness to then create demand to take to the stores. That said, the demand from the stores themselves is already knocking on our door, not the other way around, so we've got a lot of work ahead of us to make sure our strategy is flawless, allowing us the most effective entry into the country's market.