Estimated reading time: 4 minutes
The world of trade is changing. Increasingly, the topic of environmental responsibility is taking centre stage, with discourse specifically circling around how the finance industry can implement sustainability measures more effectively.
At Sibos 2022, Trade Finance Global's (TFG) Annie Kovacevic spoke with Sven Schmidt (SvS), regional head of trade finance operations in Europe and Americas at Commerzbank––a trade financier for the German Mittelstand (medium-sized companies).
Sven is also a Steer Co-member of the Working Group on Sustainable Trade Finance at the International Chamber of Commerce (ICC).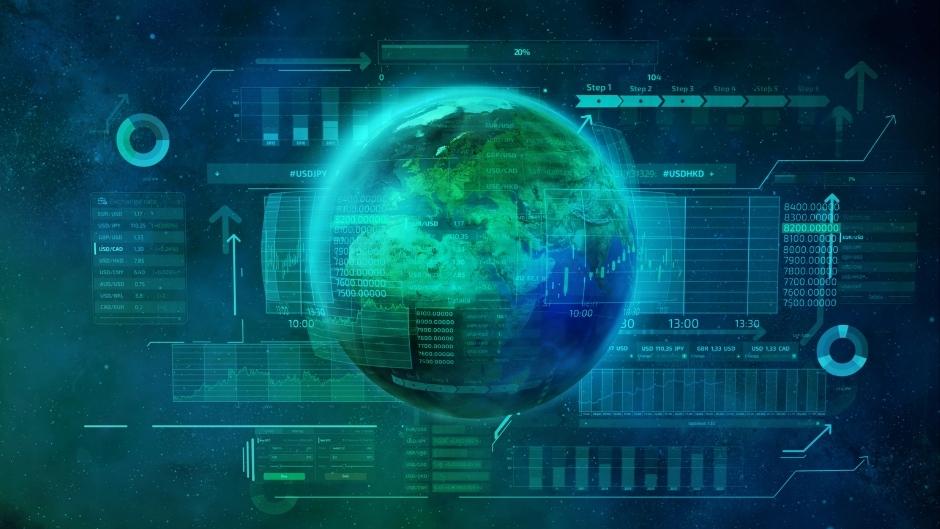 What does sustainability mean to you, Commerzbank, and the banking sector?
SvS: The sector as a whole is taking action. The International Chamber of Commerce (ICC) has published its sustainable trade finance framework, which will foster and incentivise sustainable trade globally.
Commerzbank supports the ICC's work by participating in various working groups and joining the minimum viable product (MVP) to test the framework starting in November this year.
Commerzbank has also issued its own Environment, Social, Governance (ESG) framework, delineating what we consider to be sustainable and how we apply ESG principles to our business.
The framework clearly states all the key cornerstones of our sustainability strategy, making our sustainability concept transparent to all stakeholders.
In particular, it governs which products are considered sustainable. Amongst others, it describes the criteria for sustainable lending and the reduction targets for CO2-intensive sectors. Social criteria are also taken into account, and the criteria for exclusions are defined.
Sustainability metrics are now key performance indicators for our company, accelerating our sustainable transformation.
We have a very holistic approach to ESG. In practice, this means not only looking at individual transactions but rather looking at the whole supply chain––our clients and our client's clients––to see if they fulfil certain minimum standards.
For example, under the MVP now launched by the ICC, for a client in the textile industry, we will check whether they comply with the ICC's and ITC's approved standards regarding the production of goods, fair wages, no child labour, and so on.
How much has the conversation around ESG changed in the last few years?
SvS: The client conversations have become much more frequent and intensive.
When we started client conversations two years ago, I would say about 90% of our clients were interested and excited about ESG as a new topic to begin exploring. Increasingly, clients now want solutions and proposals regarding what we, as a bank, can do to assist them and manage their transactions.
In many companies, this desire for change has reached the C-suite level, which is very important because that is where the momentum to really drive change comes from.
Our role has shifted too––from offering an interest-based exploratory capacity to being an active participant in clients' transformation journey.
In terms of standards and interoperability, how do you think the industry can come together and collaborate and overcome hesitancy to share data?
SvS: Among a variety of industry initiatives, the ICC also has an important role to play as a promoter of standardisation and a catalyst for change.
It is the organisation that sets many of the standards, for example, the Uniform Customs and Practice for Documentary Credit (UCP 600), which is the framework banks refer to for letter of credit transactions.
What the sector needs now is to accelerate its efforts––that's why I really like that we are going out with an initial MVP now rather than waiting until we have covered every sector and every eventuality.
This, of course, necessitates extensive collaboration between banks, corporates, and technology providers at every step of the way.
How will having standards, frameworks, and scoring systems incentivise traders to take the first step towards more sustainable trade?
SvS: It's a very good first step to showcase that certifications and standards matter. It's important for everyone in the ecosystem to be involved––from the smallest buyers and suppliers all the way up to the massive corporates and their banks.
Standardisation would ultimately pull everyone in the industry towards more sustainable practices. Market players will quickly see that if they don't take ESG seriously, they will be left out of the market and have trouble selling their goods or providing their services.
What does the ideal world look like to you in terms of sustainability and trade helping to reach the UN's Sustainable Development Goals (SDGs)?
SvS: In an ideal world, trade would serve as an accelerator, promoting and ultimately helping businesses reach the SDGs. This is not just a vision of the future, though; it is becoming a reality today.
I'm a big fan of making use of technology, and that's why I really appreciate that the ICC also has a technology working group.
I'm optimistic that the solutions it develops will be workable. At Commerzbank, we are also developing a technological solution that will make clear strides towards sustainability to create awareness and start reducing carbon emissions in trade finance.