A Turkish engineering, procurement, and construction (EPC) contractor was seeking export credit agency-covered (ECA) financing for a large infrastructure project in Turkey.
In order for the project to be insured by SERV, and thus financed at a low cost, the company reactivated its Swiss affiliate company, and redesigned it as a global contracting business based in Switzerland.
A new motorway now stretches 330 kilometres from the Turkish capital, Ankara, to the southern province of Nigde.
The motorway, which is part of the Trans-European Road Network, was initially expected to be completed in September 2021, but opened ahead of schedule.
Swiss Export Risk Insurance SERV was also involved in this large project worth €1.5 billion, which benefited both the Turkish EPC contractor and Swiss exporters.
The issue of financing
To meet SERV's requirements in terms of financing structure, the Turkish EPC, ERG İnşaat Ticaret ve Sanayi A.Ş., reactivated its Swiss affiliate company, SSB Sauerwein & Schäfer Bau AG (SSB), and staffed it with experienced project managers.
It also had to meet Swiss value-added requirements, and to this end, SSB involved well-known Swiss companies as sub-contractors to supply various goods and services for the project.
With its insurance, SERV opened up an additional sales channel for Swiss exporters in various areas of motorway construction – from the provision of engineering services to the supply of construction machinery and the development of the toll collection system.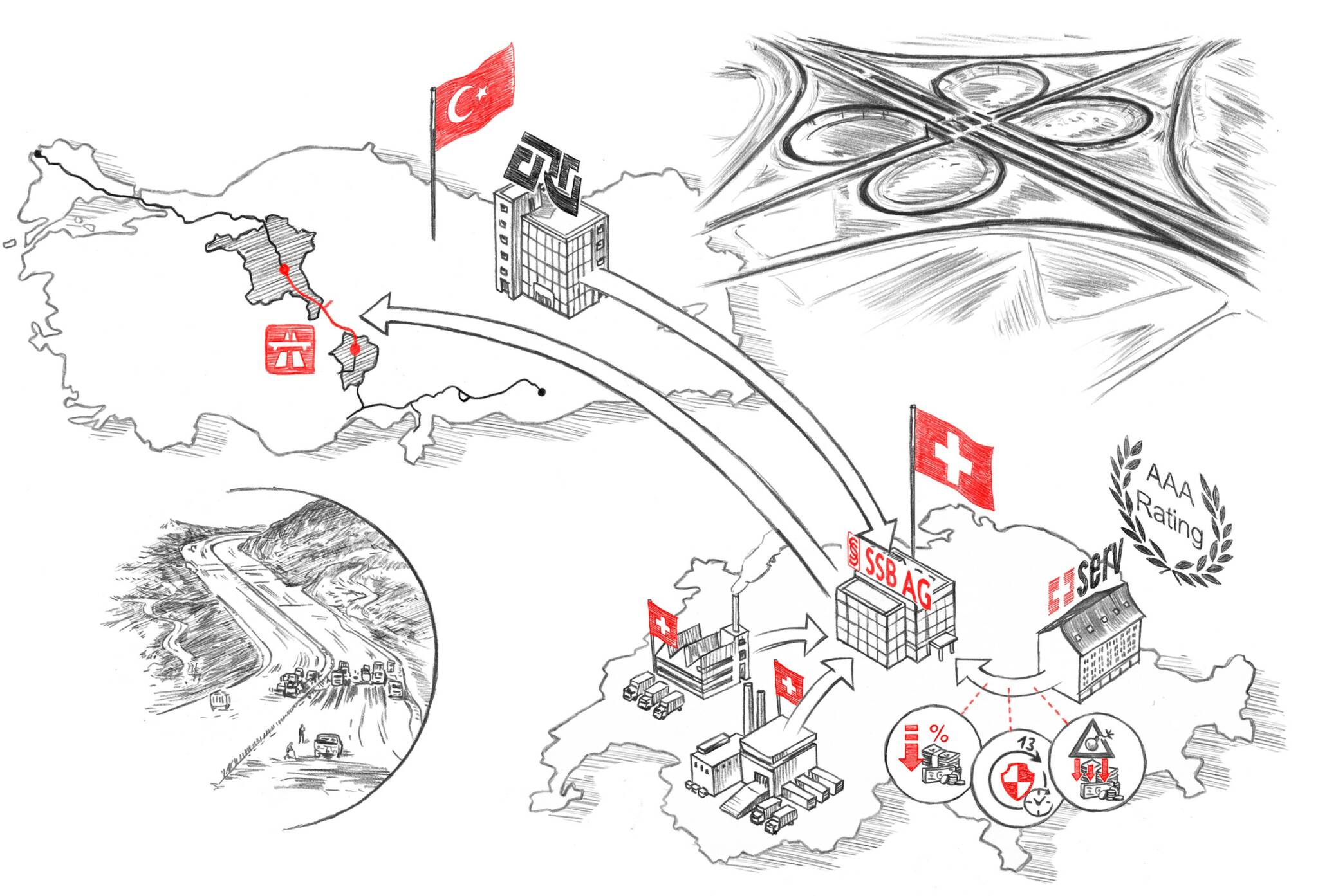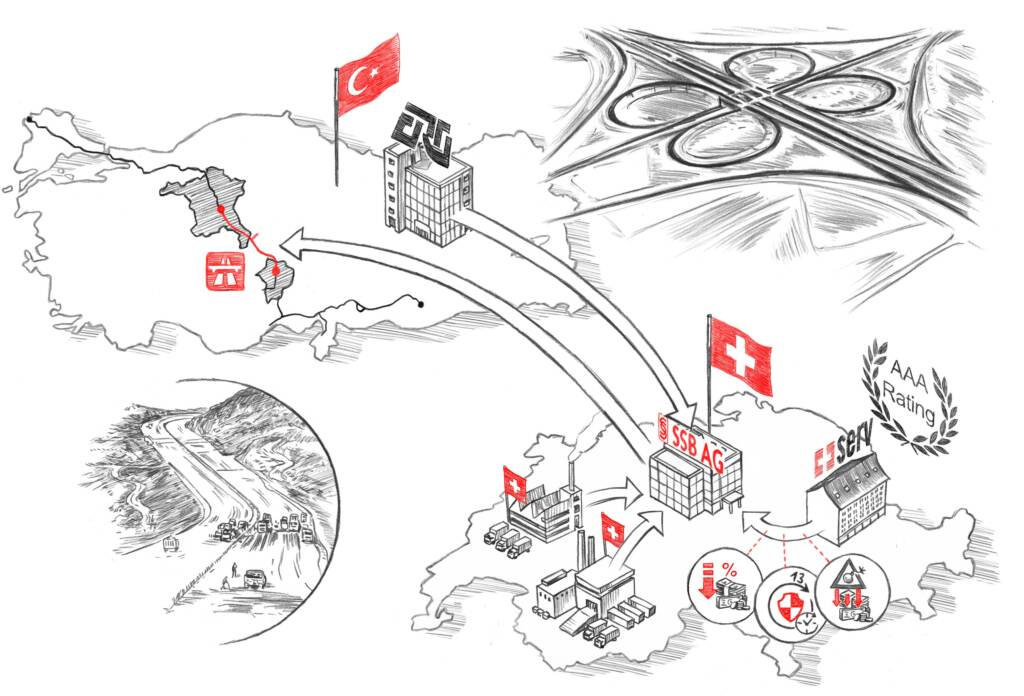 SERV co-insured the project with buyer credit insurance for a long 13-year loan for a total of €130 million.
The big advantage for SSB is that SERV benefits from Switzerland's AAA rating, thanks to which creditors categorise SERV's risk as minimal.
This helped SSB to obtain financing at extremely attractive terms and at low interest rates.
SSB has since evolved into a successful Swiss company, and established itself in Switzerland.
Further orders have followed already, with SERV committing to cover another export transaction by SSB in 2021.
Burak Sencer, general manager at SSB AG, said: "Following on from the success of this transaction, and in line with our objective of becoming a global business, we look forward to utilising the vibrant Swiss industry in close and growing collaboration with SERV for all our future transactions around the world."
Tailored insurance
As an active member of the international export financing community, SERV brings EPCs such as SSB and Swiss exporters together. It is open to all countries, taking into account the principles of Swiss foreign policy.
Depending on the needs of the EPC, it finds suitable suppliers in various formats, ranging from bilateral negotiations to public matchmaking events.
In addition, SERV's specialists are well connected in the Swiss exporting world, and work closely with other players in the Swiss export industry.
Carsten Böhler, head of acquisition at SERV, said: "Switzerland has a large number of strong suppliers in various infrastructure sectors, and has recently also demonstrated that it can complete large infrastructure projects, such as the Gotthard base tunnel, on time and to a high standard."
A team of specialists for large projects and project financing at SERV works to develop tailored, flexible, and innovative solutions with the parties involved, in order to strengthen Switzerland as a business location.