Established Industry consultant joins WOA
WOA is delighted to announce that the well-known Receivables Finance Industry expert John Brehcist (roundwindow consultancy services) will be working with Erik Timmermans and his colleagues to support the World of Open Account.
With over ten years' C-level international consultancy experience in more than twenty countries, and twenty-five years operational and strategic background including with one of the world's largest and most successful receivables finance companies, John brings a depth of experience, contact and knowledge to the fast-growing Community.
John Brehcist says "I'm delighted to be working with WOA. I believe there is a clear space for a cooperative global community; one that is open to all and which can meet the needs of the increasingly wide range of people and businesses involved in the whole spectrum of open account finance. Being part of this Community is a natural partnership for me and my ongoing consultancy business."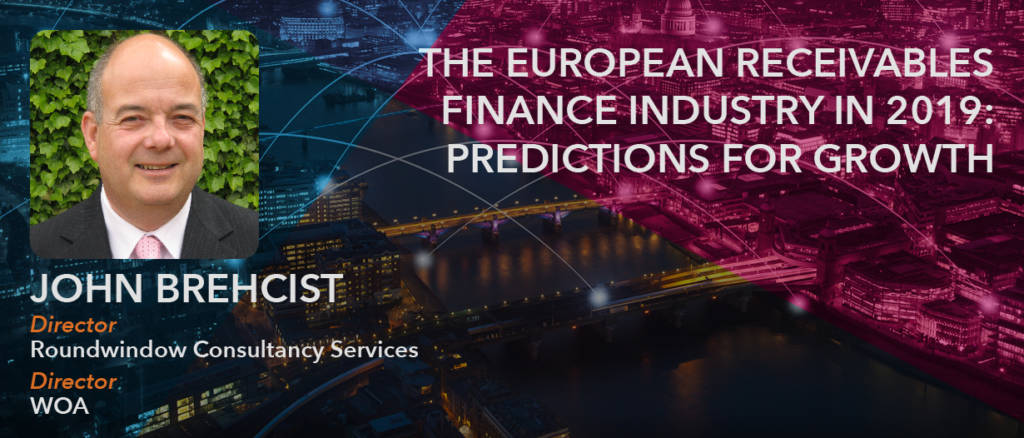 Erik Timmermans, founder of WOA says "John brings a wealth of knowledge and experience to WOA and from my perspective it's great news to be able to welcome him on board; we have worked together very successfully before, and I'm now looking forward to repeating that success for the benefit of the Community."
John starts his involvement with immediate effect.
About WOA
WOA – World of Open Account is a new initiative for a global collaborative Community of professionals and companies in Open Account Receivables Financing.
WOA's mission is to be the digital home of Receivables Finance: a collaboration-based networking and competence centre for better, safer and more productive Receivables Financing. WOA is a project initiated by Erik Timmermans and is supported by high profile strategic advisors and founding members from the receivables finance industry.
Meet the Experts – World of Open Account
TFG Interviewed some of the experts and advisors at the World of Open Account. View the interview series here.