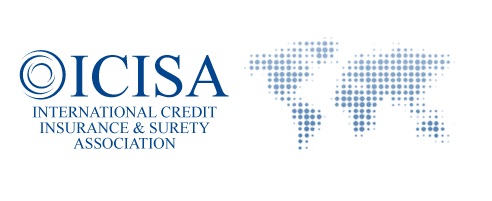 What is ICISA?
The International Credit Insurance & Surety Association (ICISA) represents the world's leading providers of private trade credit insurance and/or surety bonds.
With almost USD3 trillion in trade receivables insured, representing almost 95% of private trade credit insurance underwritten, and billions of dollars worth of construction, services and infrastructure guaranteed, ICISA members play a central role in facilitating trade and economic development domestically and internationally.
ICISA promotes sustained technical innovation, product integrity and good governance within the sector, as well as representing our members' interests to international governmental and regulatory authorities.
What are the key ICISA updates this year?
The lockdown has understandably led to cancellation or postponement of a number of our scheduled meetings, but our members have adapted well to the circumstances. This has led us to host a range of successful events virtually, including webinars, committee meetings, and even our recent AGM.
We have been heavily involved this year in discussions on government guarantees for credit insurance, as well as wider discussions on efforts to keep economies afloat in these unprecedented times. We continue to follow key ongoing topics elsewhere too, including Basel III implementation (and the EU's approach to credit insurance within banking rules), the 2020 Solvency II Review, IFRS17 implementation and many other issues.
While regulators and standard setters have taken the welcome decision to delay or defer certain plans allowing firms to focus on responding to the crisis, challenges still remains for members to respond to the significant levels of regulatory change ongoing in the sector.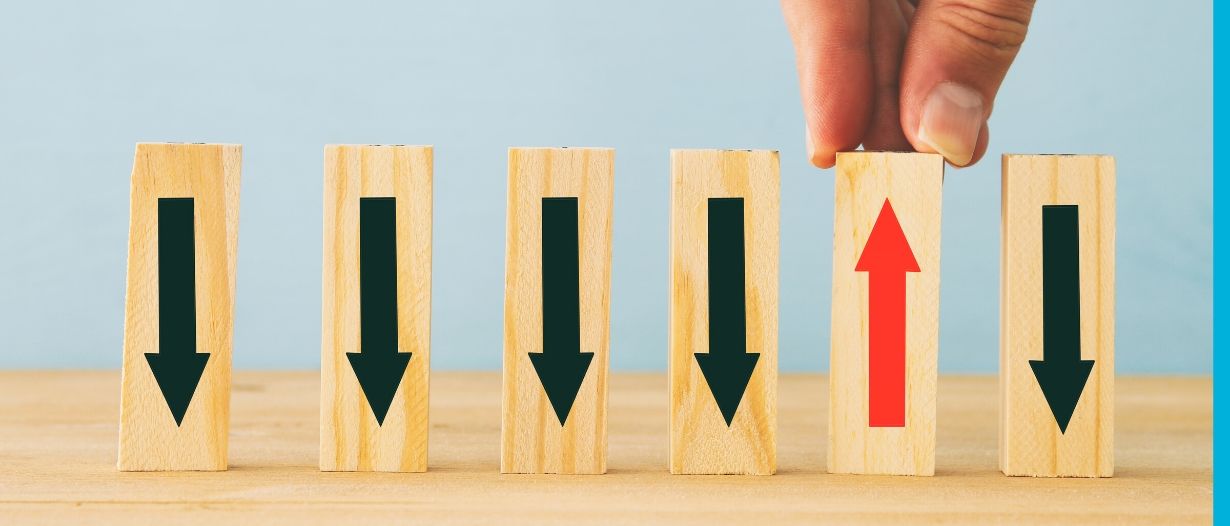 What are the key COVID related initiatives you've worked on and how can we effectively 'turn trade on' as we head into recovery?
The 2008/09 financial crisis forced the credit insurance industry to learn a number of hard lessons. As a result, ICISA responded quickly to the challenge posed this time around, including producing a position paper which has been widely used as the basis for discussions on credit insurance support schemes in a number of countries.
The aim of most schemes has been to ensure existing cover remains in place while avoiding disruption for customers. While schemes vary in scale and application in each country, these have meant that there has been no widespread withdrawal of cover in comparison to the last crisis.
Throughout the crisis, ICISA has promoted the need for closer coordination of responses by governments. This is particularly the case as we look to kick-start global and domestic economies. Many support schemes have designated end dates, but the pandemic does not. Ensuring clarity about how schemes will work going forward will be key.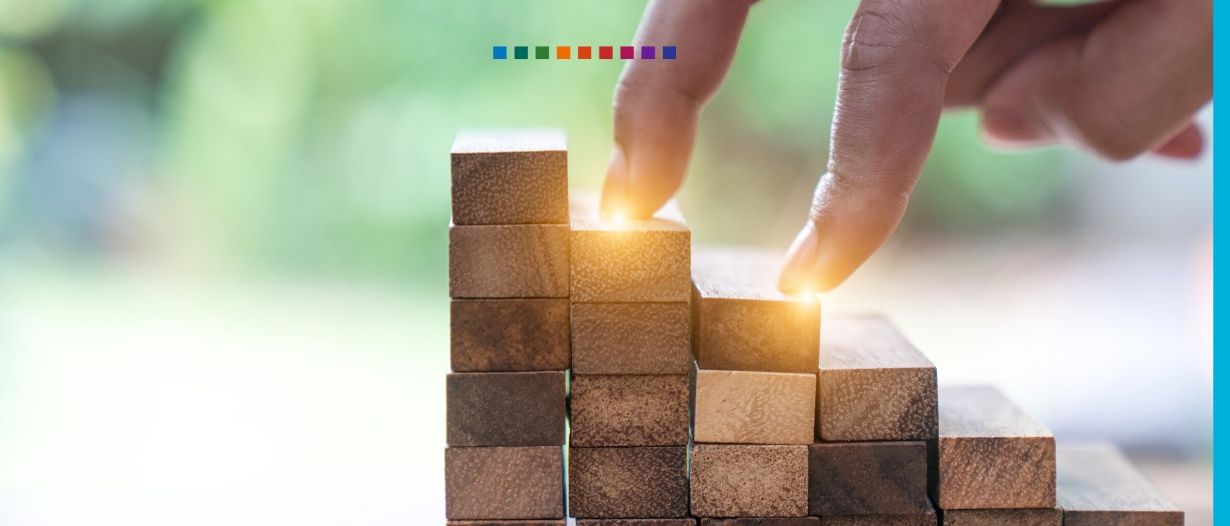 Key Dates and Projects for 2020
Despite disruption, ICISA has had an exceptionally productive year so far. Key points include:
On 2 March 2020, the hosting of our annual Open Forum in London alongside representatives of the IUA, LMA, and Berne Union.
On 31 March 2020, the release of our position paper on public support schemes for credit insurance, which included our call for close coordination of such plans.
The development of a standalone section of our website for information on the pandemic, including a regular update on key policy developments for credit insurers and surety businesses.
On 13 May 2020, hosting a joint ICISA and IHS Markit webinar on "the Economic Impact of Covid-19 on Trade and Global Supply Chains"
On 10 June 2020, we held our Annual General Meeting via videoconference, where amongst other decisions made, our President and Vice-President (Patrice Luscan (Coface) and Kay Scholz (R+V Re), respectively), were re-elected to their posts for the 2020-2021 period.
Find out all of the latest updates in trade and credit insurance in our latest edition of Trade Finance Talks, here.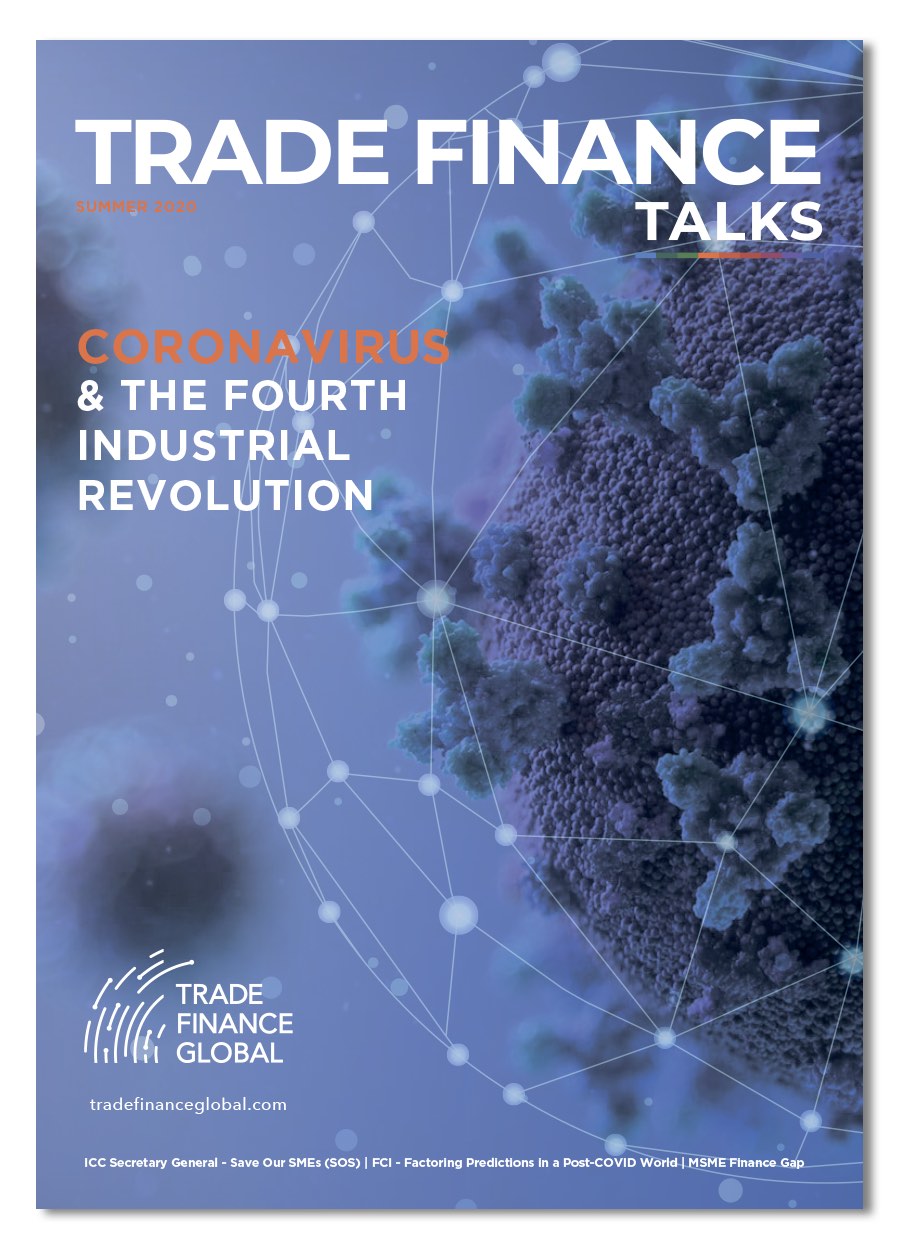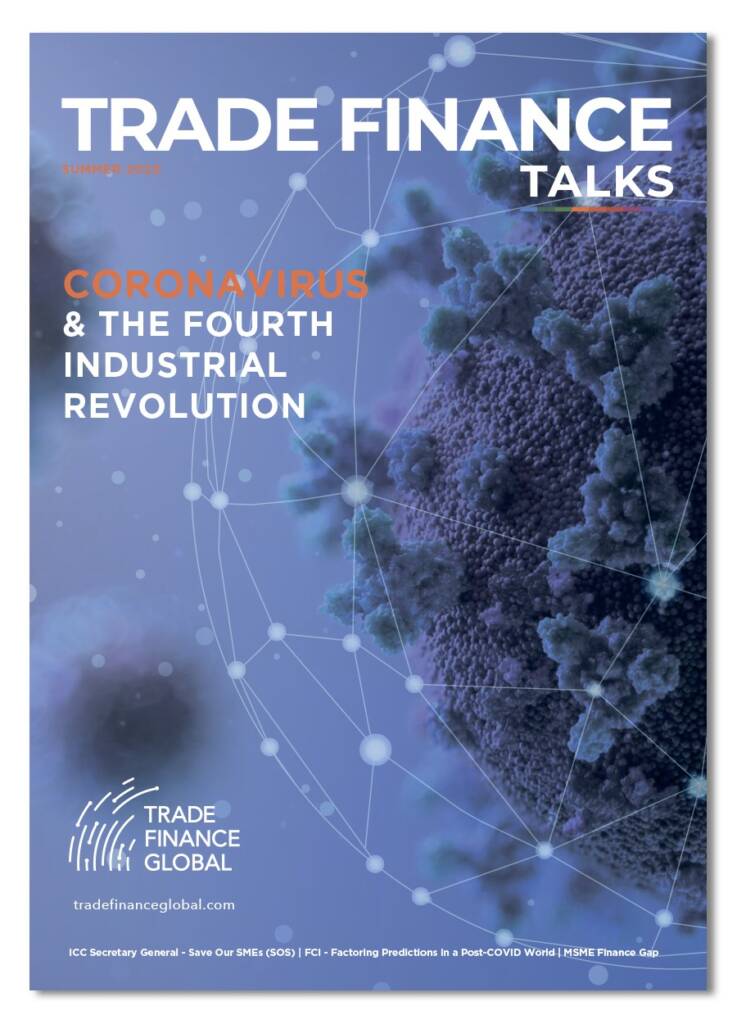 Now launched! Summer Edition 2020
Trade Finance Global's latest edition of Trade Finance Talks is now out!
This summer 2020 edition, entitled 'Coronavirus & The Fourth Industrial Revolution', is available for free online, covering the latest in trade, export credit insurance, receivables and supply chain, with special features on fintech and digitisation.