Welcome to the trade world's most desirable audience
TFG reaches to 2 in 3 C-suit executives globally, more than any other trade publication.
Use TFG to your advantage.
Please contact us via this form
TFG is an ungated, highly accessible and trusted source for global trade and finance, providing up to date news and insights, research and data, every day, everywhere.
More information
Trade Finance Talks offers an end-to-end marketing solutions for corporates, banks, vendors and insurers. TFG delivers insight, storytelling and engagement that will connect your brand with senior business audiences.
Insights
We are trusted to design and conduct in-depth studies which help formulate thought leadership and provide the insights that power creative storytelling.
Storytelling
Inspiring and creative multi-channel content production, that drives deep engagement with senior executives and has a lasting commercial impact for your brand. 
Engagement
TFG's data-driven reach is delivered in print, digital or at live events, providing your brand with a trusted environment to reach and engage with decision makers.
TFG's audience is composed of decision-makers and trade practitioners and is reached through print digital and live channels. TFG's audience spans 187 countries.
More information
Trade Finance Global's (TFG) award winning publishing platform serves an audience of 110k+ monthly readers across 186 countries, covering news and insights across print & digital magazines, guides, research papers, podcasts and video.
109,000+
Monthly sessions
1,700,000+
Unique pageviews per year
11,700+
Public and private companies access the website monthly
42,200+
Monthly LinkedIn impressions
9,600+
Push enabled devices and web browsers that TFG push notifies upon release of news / insights
44,200+
Monthly Twitter impressions (1.7% engagement rate)
20,000+
Email database
With editorial quality, innovative advertising formats and stellar audiences, the TFG's suite of products provide vehicles to reach and influence whoever you need to persuade.
More information
Trade Finance PR News Wire
Breaking news / PR can be released on our TFG Wire. Ungated free content. Push notifies 9.2k browsers, and inclusion in our weekly trade e-bulletin (20k recipients)

Social Media
Content is syndicated on LinkedIn (2k+ followers), Twitter (2k+ followers) and Facebook. Oh and we have Instagram too.
TFG Trade Briefing
Weekly video with the top stories in trade, released every Monday morning on YouTube, Twitter, Facebook, LinkedIn and Instagram.
Trade Finance Talks TV
The Netflix for Trade, TFT TV is the latest addition to our education platform. It covers short insights and exclusive video interviews from leaders in treasury, cash management, trade and payments.

Trade Finance Talks Podcast
250 Downloads per podcast, 320 Listeners per podcast, 22m Average duration
Conference brand presence
TFG are at 30-40 of the largest trade finance conferences around the world, and typically conduct video interviews on location.

Magazine and Whitepapers
Trade Finance Without Barrriers
Reach decision makers in trade, commodities, insurance and export
Trade Finance Global (TFG) is the leading trade finance platform. We assist companies to access trade and receivables finance through our relationships with banks, funds and alternative finance houses.
Our award-winning educational portal, Trade Finance Talks, serves an audience of 110k+ monthly readers across 186 countries, covering news and insights across print & digital magazines, guides, research papers, podcasts and video.
TFG partners with the world's leading organisations, conference providers and associations in the trade sector
Here's how we've helped companies grow their presence or achieve their objectives.
Our 120k monthly readers are based in 187 markets, across most industry sectors
Find out how you can elevate your brand, product positioning to the most engaged global trade finance audience.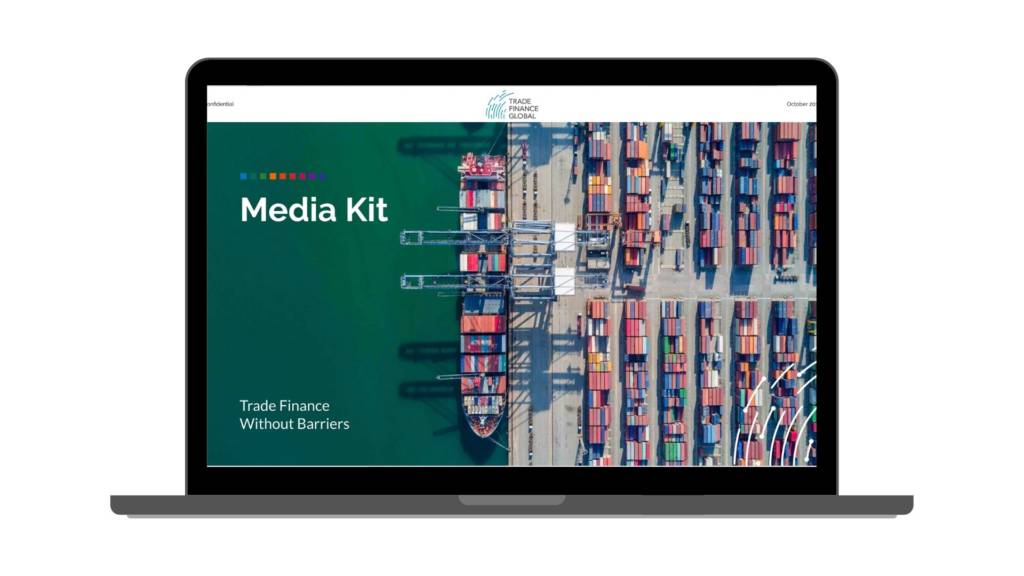 Contact the Trade Finance Talks partnerships and advertising team to get started