Excellence Awards 2017
2017 has been a year of continued volatility, huge innovation, and a small slowdown in global trade. The shift from globalisation to localisation has been apparent, and the trade sector has felt the effects of slowing trade.
International Trade Awards 2017
The International Trade Awards are totally independent, judged by a panel of leading experts.
The TFG Awards are presented each year, recognising businesses in the structured trade and commodity finance space, as well invoice and trade finance, and those ancillary services facilitating trade.
Tradefinanceglobal.com editor James Sinclair, said: "2017 has been a tough year. With Brexit causing nervousness in markets and amongst businesses, and SMEs looking to drive efficiencies and grow the bottom line; trading overseas has been far from easy."
"We were proud to nominate fintechs and disruptors who are using technology to accelerate the use of paperless trade, automation and eKYC. It's been a pleasure for the judging panel reading independent reviews, talking to experts in the sector, and reviewing websites."
About Trade Finance Global
Trade Finance Global assists companies with debt finance. While we can access many traditional forms of finance, we specialise in alternative finance and more complex funding structures.
At Trade Finance Global we think that in order to create the correct financing package; a fundamental grasp of the business is key. By understanding the history and growth potential of your business, we are effectively able to partner with you for long term growth.
Find out more here.
Best Trade Finance Company (Winner)
Ultimate Finance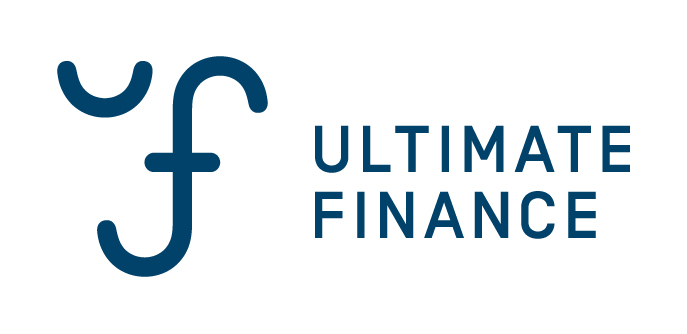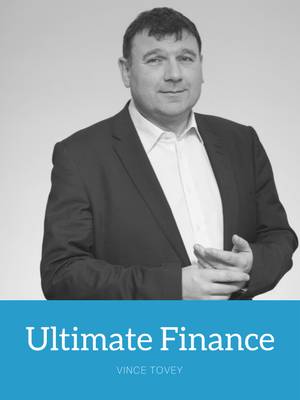 Vince Tovey, Head of Trade Finance, Ultimate Finance
"Winning this award is recognition of the work Ultimate Finance has carried out over the last 12 months in developing and re-positioning our Trade Finance offering. The continued support of Tavistock Group means there is an exciting future ahead and the award from TFG is gratefully received as it helps to validate that we are on the right track in our quest to provide good funding to good businesses."

Ultimate Finance is a leading funding partner to SMEs
What have been the biggest highlights of 2017 in terms of international trade?
"2017 has seen a nervousness among importers brought about by Brexit and the subsequent weakening of the pound against the euro & US dollar which has provided challenges for importers looking to maintain a healthy margin.
As a result, a number of SME businesses who previously fell within the lending criteria for mainstream banks now find themselves unable to access funding.
The biggest challenge for these SME's, is finding a suitable funder who will support them and allow them to continue transacting business overseas."
What are you doing to address the SME finance gap we see today?
"At Ultimate Finance, we are developing a new way of supporting small and medium-sized businesses through fast, flexible and fair funding.
Alongside our traditional Trade Finance and Invoice Finance offerings, where we can provide funding lines up to £5M, we also offer a range of innovative, products that can work in tandem with these core offers.
We are removing barriers in the application process too, allowing SMEs to respond to a fast-moving global market."
What are your recent highlights?
"2017 has seen a subtle shift in the way Ultimate Finance provides Trade Finance solutions to SMEs. This has allowed us to support an increasing number of businesses in a dynamic way by ensuring their Trade and Invoice Finance Facilities are able to work alongside each other in real time.
Key to making this strategy a success is our staff; we have a bespoke team of Trade Finance experts who manage the entire relationship and work alongside the client for a personalised service that suits their individual business need. This has led to a number of SME's moving away from their current providers and coming to Ultimate Finance due to our commercial appetite to assist them via our hands-on, partnership approach. Our aim is to become an extension of their business."
What's main focus of the company in 2018?
"2018 will see Ultimate increasing its market share within the Trade Finance sector as we build on the good work we have done in 2017. This work demonstrates our willingness to support SME's who are looking for an alternative to their current facilities and for a solution that can be a little more creative and fit their cashflow requirements in a more dynamic way."

Best Trade Finance Company (Runner Up)
Woodsford Tradebridge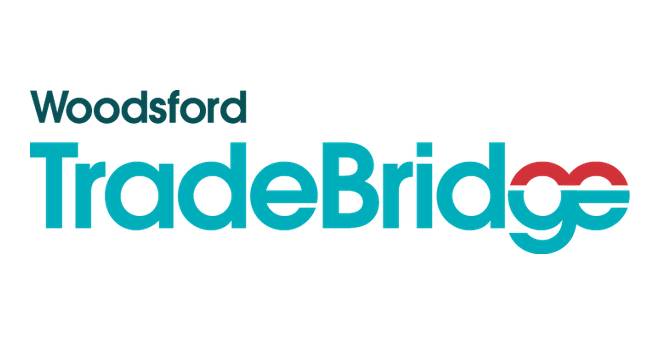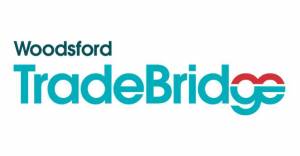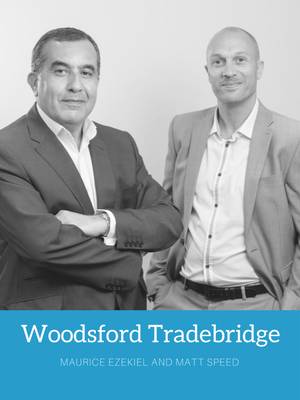 Matt Speed and Maurice Ezekiel, Woodsford Tradebridge
"We are obviously delighted that our Trade Finance business has been recognised as one of the leading providers of Trade Finance in the UK after launching just over a year ago. We look forward to working closely with TFG over the coming months and years."

Woodsford Tradebridge finance growth through innovative Trade and Supply Chain Finance products.
What have been the biggest highlights of 2017 in terms of international trade?
"For the UK, Brexit has and continues to be a massive unknown factor. In particular, the impact this has had on Sterling against other currencies such as the US Dollar and the EURO."
What are you doing to address the SME finance gap we see today?
"We find that many outstanding UK SME's are getting just enough finance from the mainstream lenders to survive, but not enough to prosper. By offering innovative facilities that 'top-up' on their Banks lending or by funding Purchase Orders on foreign suppliers for critical components or at exactly the right point in the purchase cycle, we are providing critical funding for our clients' growth plans."
What are your recent highlights?
"With in excess of £250m of funds advanced to over 100 UK and international SME clients, 2017 saw Woodsford TradeBridge come of age, and with our truly transparent approach to pricing we believe that we set a new benchmark in the industry."
What's main focus of the company in 2018?
"We want to remain at the forefront of SME Trade Finance over the next year and to become widely known as the best, fairest and most innovative Trade Finance provider in the UK."

Best Supply Chain Financier (Winner)
Greensill Capital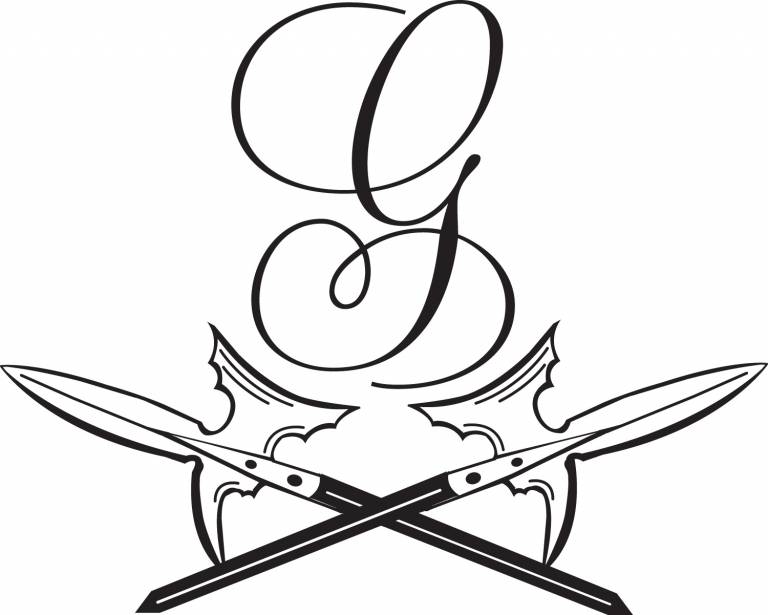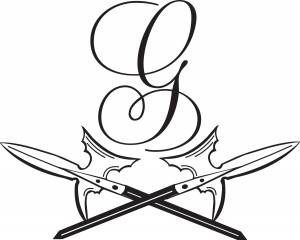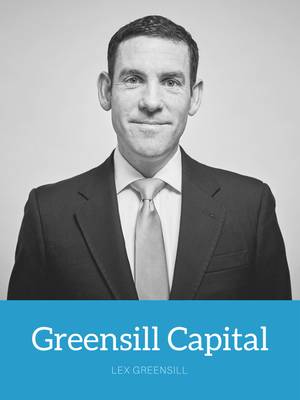 Lex Greensill, CEO and Founder, Greensill Capital
"To have been selected as Supply Chain Financier of the year by TFG International is a great honour for Greensill Capital. Our team strives every day to provide the best solutions to our clients, which takes a great deal of hard work and dedication. To have their efforts recognised by such a prestigious award is gratifying indeed, thank you."

Greensill Capital help clients unlock capital and put it to work.

What have been the biggest highlights of 2017 in terms of international trade?
"As the WTO continued to forecast sluggish growth in global trade for 2017, we found at Greensill Capital more opportunity than ever to help our clients unlock capital and put it to work. We expanded our product offering into aircraft finance in conjunction with Boeing, Norwegian Air Shuttle and Marsh. We also financed billions of dollars of large, complex acquisitions such as Arrium Steel in South Australia on behalf of Liberty House."
What are you doing to address the SME finance gap we see today?
"Greensill Capital CEO Lex Greensill was awarded the CBE in Her Majesty Queen Elizabeth II's Birthday Honours this year. The award was made in recognition of Greensill's contribution to the economy, not least our work in advising the governments of Britain and the United States on supply chain finance policy for SMEs."
What are your recent highlights?
"In 2017 Greensill Capital expanded our product offering into aircraft finance in conjunction with Boeing, Norwegian Air Shuttle and Marsh. We also financed billions of dollars of large, complex acquisitions such as Arrium Steel in South Australia on behalf of Liberty House."
What's main focus of the company in 2018?
"In 2018 Greensill Capital will continue to adapt and expand our product range in response to the capital needs of our clients and prospects. Our greatest attribute is the Greensill Algorithm, the essential formula that underpins everything we do from a foundation of financial, technological and creative expertise."

Best Alternative Financier (Winner)
Ebury


Juan Lobato, CEO & Co-Founder, Ebury
"We are very pleased to receive the Trade Finance Global 2017 – Best Alternative Financier award. We celebrate it as an acknowledgement of our efforts to facilitate access to innovative Trade Finance solutions for international SMEs"

Ebury provide financial services for SMEs to manage their international trade.

What have been the biggest highlights of 2017 in terms of international trade?
"In terms of challenges, 2017 has been a year in which SME's in the UK had to begin to adjust to the new Post-Brexit economy. We have seen a lot of businesses adapt to the changing tides by beginning to source goods from within the UK. It seems that the larger margins inherent when importing from location such as China have been reduced by a weaker Pound."
What are you doing to address the SME finance gap we see today?
"We believe that SMEs sometimes lack financing options that are flexible, cost effective, transparent, easy to use and that do not require collateral. This is even more problematic when trading internationally. Our clients really appreciate the flexibility and transparency provided by our financing solution that is highly complementary with traditional financing options.
Actually, we have experienced a very positive demand from our clients. In particular, clients with high growth, seasonal sales cycles or limited tangible assets appreciate Ebury's commitment to understand their business model and support their international trade.
We plan to keep innovating and working hard to support UK SMEs trade without borders."
What are your recent highlights?
"In this year we have also opened a record amount of new offices including Paris, Zurich, Hamburg, Athens, Milan and Manchester with further roll-outs planned before the end of 2017.
As a result, the company has been recognised by several accolades, including being a member of Future Fifty 2017, The FT: Europe's Fastest Growing Companies and featuring on The Sunday Times Tech Track 2017 in a second year running."
What's main focus of the company in 2018?
"The company's main focus in 2018 is going to be on:
1- Expanding our corporate banking product offering across different categories, with a focus trade finance (i.e., export lending)
2- Increasing our client reach by developing partnerships with different players in the SMEs ecosystem, such as banks and ERP providers.
3- Widening our geographical footprint beyond Europe (e.g. North America, Middle East)
4- Attracting the best talent by offering unparalleled opportunities and making Ebury a phenomenal working place"

Best Alternative Financier (Runner Up)
UK Bond Network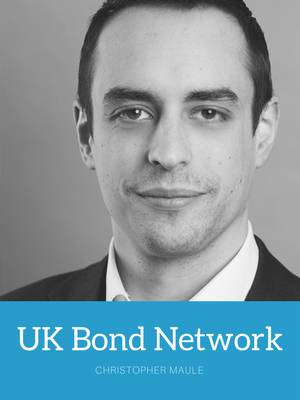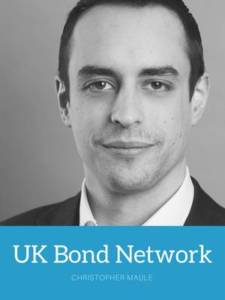 Christopher Maule, CEO & Founder, UK Bond Network
"It's great to be recognised by TFG, especially in a field where so many of our counterparts are really pushing the envelope. We are delighted to win the runner-up prize and will look to take that one step further for next year's awards."

UK Bond Network structures bespoke bonds for businesses and distributes them to investors via an online platform

What have been the biggest highlights of 2017 in terms of international trade?
"The obvious challenge with international trade this year stems from the UK's decision to leave the EU. Political and economic uncertainty is one factor that has meant that, particularly for exporters, traditional finance providers have been tightening their belts. The opportunity now exists for alternative providers fill that space, but the challenge is in raising awareness and educating business owners on the array of options available to them."
What are you doing to address the SME finance gap we see today?
"UK Bond Network was created specifically to fill the space that existed between smaller peer-to-peer loan businesses and the corporate bond markets. For companies seeking £1m+ of funding, the options were thin and the few options that did exist were expensive and relatively inflexible. We work with those companies to structure debt finance on fair terms that suit their business goals."
What are your recent highlights?
"We have continued to grow our investor base to over 1,600 and have developed our offering for those investors by introducing our own ISA product and rolling out secondary market-style functionality on the platform. We have also served more listed businesses with their funding requirements and have built a strong pipeline of new transactions moving into Q1 2018."
What's main focus of the company in 2018?
"We have recently made some key hires in vital areas of the business so, with a strong team in place, our aim for 2018 is simply to deliver suitable funding solutions for more businesses, particularly listed companies."

Funders and Lenders (Global)
Best Business Finance Providers by Geography
Best Business Finance Provider, Europe (Winner)
Funding Circle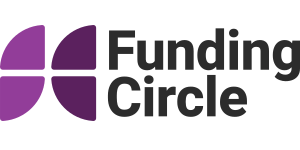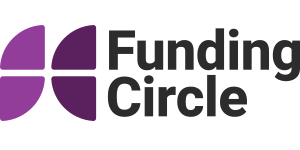 Samir Desai, CEO, Funding Circle
Funding Circle help SMEs access working capital finance.

What have been the biggest highlights of 2017 in terms of international trade?
"So far this year, investors at Funding Circle have lent over £1.1 billion to thousands of businesses in the UK, US and Europe, which represents 34% of Funding Circle's total originations since 2010. To date, Funding Circle investors have supported the creation of approximately 100,000 jobs across the world, driving much needed job creation."
What are you doing to address the SME finance gap we see today?
"Funding Circle was founded in 2010 in response to the 2008 financial crisis, when small businesses could not receive the finance they needed to grow from high street banks and a low interest rate environment meant investors were starved of yield.
We therefore wanted to create the infrastructure, similar to a stock exchange or bond market, where any investor – big or small – can lend directly to small businesses.
To date, a diverse range of investors, including 72,000 individuals, local government and other financial institutions such as insurance and pension funds, have lent £3.8 billion to over 37,000 businesses across the UK, US and Europe."
Best Business Finance Provider, Europe (Runner Up)
Working Capital Partners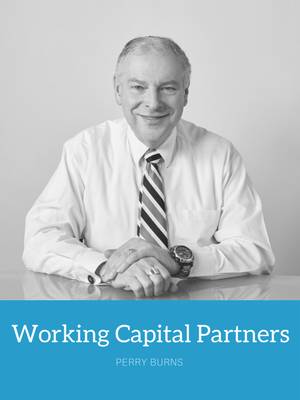 Perry Burns, Managing Director, Working Capital Partners
"At the heart of what we do is providing SMEs with the finance that they need to grow.  This award is a further testament that we are getting it right.  We won't rest on our laurels though.  We will continue to ensure that we provide the best service at the most competitive rate to ensure that our clients get the opportunity to grow that they deserve."

Working Capital Partners offers cashflow solutions to SMEs across the United Kingdom.

What have been the biggest highlights of 2017 in terms of international trade?
"Brexit remains at the heart of any discussion on International Trade.  While Exporters are enjoying a bonanza, especially those with a UK based supply chain; businesses that process imported goods are feeling the strain.  Until agreements are reached on how Brexit will work in practice, the caution that has characterised 2017 will remain."
What are you doing to address the SME finance gap we see today?
"We have provided more than £130m to small businesses to assist with cash flow and supply chain finance.  Because we know our clients well and can assess their needs individually, we are able to ensure that they get a finance package that suits their needs at a price that they can afford."
What are your recent highlights?
"During 2017 we successfully launched a purchase order product and our new business advice portal Business-999.com.  This is proving an invaluable resource to all SMEs who need impartial information sources as they face everyday challenges within their businesses."
What's main focus of the company in 2018?
"Our plans call for us to double the number of active clients we are supporting."

Best Business Finance Provider, Asia (Winner)
Asian Development Bank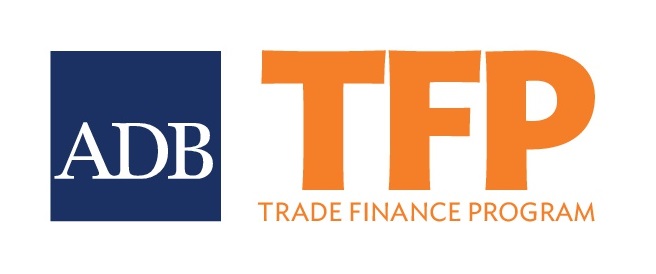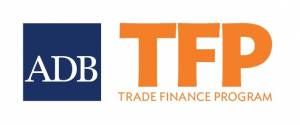 Steven Beck, Head of Trade and Supply Chain Finance, Asian Development Bank
"ADB's TFP really appreciates the recognition. It's a great team that always strives to innovate and maximize client support. Thanks for the recognition."

The ADB's Trade Finance Program (TFP) fills market gaps for trade finance by providing guarantees and loans to over 200 partner banks.

What have been the biggest highlights of 2017 in terms of international trade?
"TFP is working to shrink the market gap in trade finance in the most challenging markets, both through its direct support and by mobilizing private resources into these markets.
With these new relationships come greater financial links to support trade, job creation, and more prosperity in emerging Asia.
TFP has launched its newest product, the funded risk participation agreement (RPA)."
What are you doing to address the SME finance gap we see today?
"As of September 2017, TFP has supported over 2,312 SMEs valued at $ 165 million, which was a 134% increase from 2016 in terms of number of SME transactions from the same period in 2016, when TFP supported 987 SMEs.
Meanwhile, ADB also launched the Supply Chain Finance Program to support SMEs in supply chains."
What are your recent highlights?
"TFP support in 2017 is up over 30% from the previous year. We anticipate supporting about $4 billion in trade next year. In 2017 we launched a new product, a funded risk participation agreement, and a successful on-line training program for partner banks. ADB's TFP also successfully launched an initiative to attract, retain and promote more women in banking and trade."
What's main focus of the company in 2018?
"In 2018, TFP aims to build off its success supporting trade in developing Asia. We will broaden the launch of our new product, expand our partner bank base and countries of operation."

Best Business Finance Provider, Australia (Winner)
Scottish Pacific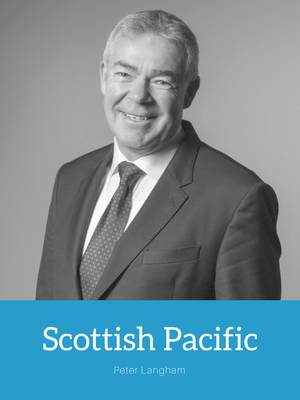 Peter Langham, CEO, Scottish Pacific
"The TFG International Trade Award for Best Business Finance Provider in Australia Pacific is a great acknowledgement of the achievements and hard work of our whole team in Australia, New Zealand, the UK and China."

Scottish Pacific provides innovative funding solutions to help businesses improve cashflow and achieve their goals.

What have been the biggest highlights of 2017 in terms of international trade?
"The number of growing economies with an expanding middle class presents a major opportunity for entrepreneurial businesses, with the right funding in place, to confidently target this new consumer base.
One observation, backed up by the most recent results in our twice-yearly SME Growth Index, is that Australian small to medium businesses are increasingly willing to expand into overseas markets.
This includes the different generations of business owners. In particular, we are seeing a growing number of millennial entrepreneurs, who can be fearless about targeting new markets. These entrepreneurs are embracing what is an increasingly smaller globe.
One challenge for our exporters has been that, while SMEs are willing to look to new markets, in some less developed nations there have been issues around enforcing contracts. So, the challenge is to get comfortable around rights and obligations within these new markets.
Another challenge is around coming to terms with emerging technologies, especially crypto currencies and blockchain, as new ways of transacting cross-border."
What are you doing to address the SME finance gap we see today?
"The working capital constraints caused by issues such as rapid growth, consolidation, change in ownership, and managing short-term problems are all things that SME owners tell us keeps them awake at night.
Scottish Pacific recognises how we can make doing business easier for SMEs and give them a better chance of business success – we provide a simple application process, approve facilities within 48 hours, and offer facilities that don't require real estate security and where funding grows in line with the SME's business revenue.
As Australia and New Zealand's largest specialist working capital provider, we've been helping businesses enhance cashflow and boost working capital for almost 30 years.
With products including debtor, trade and supply chain finance, and new products on the horizon, our aim is to help even more SMEs grow, free from the constraints of traditional banking."
What are your recent highlights?
"2017 was all about successful consolidation and growth, given 2016 included three acquisitions and listing on the Australian Securities Exchange.
We now have 280 staff in Australia, New Zealand, the UK and China. With more customers and the largest sales team of any operator in the market, our scale increases SMEs' access to low cost funding and broadens the size range of businesses we are able to fund.
We achieved 11.3 percent organic year on year loan book growth and our investment in direct marketing has seen more than 20 percent of all new loans now originating directly.
Expanding our product offering, which now includes progress claim finance, asset finance and bad debt protection, has provided broader options to even more SMEs, and more new products are in the pipeline."
What's main focus of the company in 2018?
"For us, it's all about giving every SME owner a better chance of business success, by being easy to deal with and by offering them a broad range of product solutions.
Scottish Pacific will continue to focus on finding new ways to solve our customers' cash flow problems, and to improve the customer experience by making our technologies and processes simpler and easier for SMEs to fund their growth.
For customers stepping into the international trade market, our focus is on giving them the benefit of our international expertise, experience and scope, as well as funding, as they navigate new trade territories."

Best Business Finance Provider, North America (Winner)
BlueVine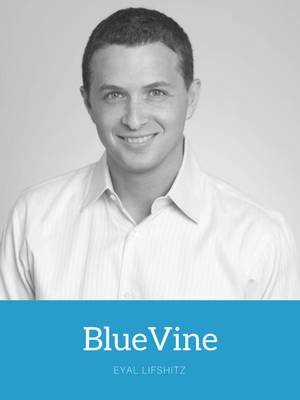 Eyal Lifshitz, CEO and founder, BlueVine
"This is a great honor for us. We're proud and excited about our growth in North America where we've helped thousands of small and medium sized businesses address their working capital challenges. We thank Trade Finance Global for recognizing BlueVine's achievements."

BlueVine provides alternative working capital financing to small and medium sized businesses.

What have been the biggest highlights of 2017 in terms of international trade?
"More small and mediums sized businesses are competing in an increasingly globalized world in which international trade and quick access to working capital are critical to succeed. The role of alternative lenders became more prominent in 2017 as this industry continues to evolve."
What are you doing to address the SME finance gap we see today?
"BlueVine specializes in invoice factoring which gives SMB owners quick access to funds needed to purchase inventory, cover expenses or expand operations. BlueVine also offers an on-demand revolving business credit line to those SMB owners who qualify."
What are your recent highlights?
"BlueVine celebrated it's fourth anniversary in 2017 after reaching a key milestone in 2016 when it recorded $240M in working capital funded. The company is on track to double that in 2017 when it expects to record roughly $700M since inception. Earlier this year, BlueVine announced it had secured a warehouse credit line of up to $75 million from Fortress Credit Corp. and/or funds managed by affiliates of Fortress Investment Group LLC. In Oct., BlueVine announced it had received $130 million in debt financing and launched a new credit line that allows businesses to make payments on a monthly, instead of a weekly basis over the course of a 12-month term."
What's main focus of the company in 2018?
"BlueVine aims to offer faster and more flexible financing options to business owners with advanced data science technology and a professional and highly-responsive sales and account management team. The company plans to continue expanding it customer base in North America."

Best Business Finance Provider, South America (Winner)
BBVA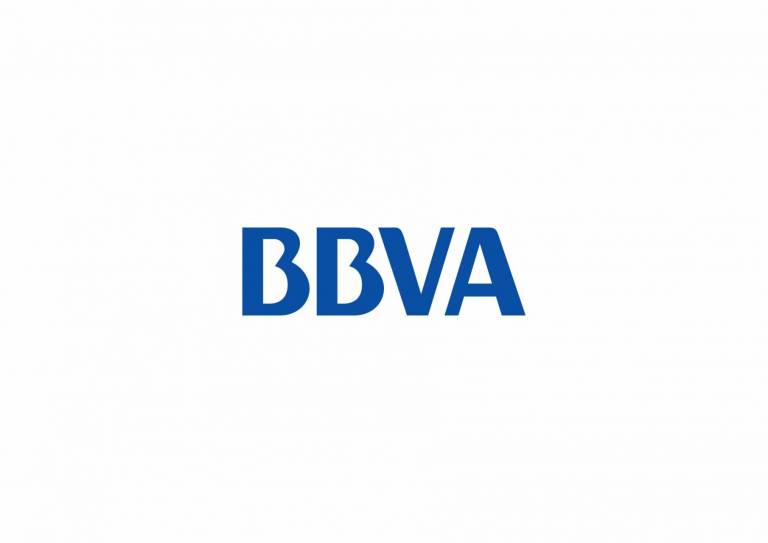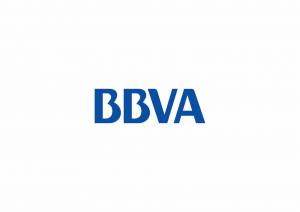 Francisco Fernández de Trocóniz, Head, Global Trade & International Banking, BBVA
"We are truly thankful to TFG for this award that recognises BBVA's capabilities and the commitment of our teams in South America to provide our clients with the best solutions to support their trade activity. It is also an excellent encouragement to continue our efforts for excellence and innovation in 2018."

BBVA complements local trade and corresponding banking capabilities with global management.

What have been the biggest highlights of 2017 in terms of international trade?
"Overall, within trade it is being a good year for us. On our main markets, Spain and Mexico, optimism remains despite recent volatility, with exports growing and expectations that this shall continue. And importantly, we are maintaining our activity in South America in a very challenging environment and have also increased our presence in a number of ECA markets. Biggest challenge and opportunity at the same time is the successful transformation of the business to retain and or increase our market share in the new technological and competitive environment."
What are you doing to address the SME finance gap we see today?
"SME business activity is very relevant for us, as middle-market companies represent 60% of our business in the trade finance space.
We are leveraging the capillarity our commercial banking branches provides in Spain and Latin America to extend the service of our trade specialists to SMEs, taking a flexible approach adapted to each market, which includes dedicated teams, apps and other technological innovations, increased e-trade capabilities in our transactional channels.
Covering both the exporter and the importer in a commercial relationship really makes a difference in terms of customer experience, and through our local offices we are actively trying to identify our clients' trade counterparties to help facilitate their transactions. Common management of the trade and correspondent banking areas of the bank has been very useful in this regard to speed up KYC," he says.
The development of supply chain finance programs has been a rapidly growing part of our value proposition. We have adopted an approach whereby we have looked to the large corporates and built the structures to seamlessly allow them to deal with the SMEs and MEs in their supply chains.
We always adapt to our clients' circumstances, both in terms of the products we offer and our internal processes, operational and risk admission."
What are your recent highlights?
"We'd like to highlight the significant increase in digital channel activity across Latin America during 2017, accompanied with additional measures (risk workflows, training, supporting services) to simplify the execution and management of trade finance transactions by our customers."
What's main focus of the company in 2018?
"Our main focus for 2018 in the trade and corresponding banking space will be leveraging our increased e trade capabilities and supply chain finance initiatives to continue our service to the trade flows into and from Latin America."

Ancillary products and services within trade finance
Best Freight Forwarder
Universal Cargo

Devin T Burke, CEO, Universal Cargo
"We are extremely thankful to receive this honor. Not only the nomination but being the recipients as well. We are thrilled and feel very grateful to be recognized as the Best Freight Forwarder of 2017 by TFG International. Our heartfelt thanks also go out to our amazing staff of super smart and talented people that we get to work with!"

Universal Cargo helps companies with their import, export, and domestic logistics.

What have been the biggest highlights of 2017 in terms of international trade?
"The biggest challenge by far for every importer is e-commerce. It is negatively impacting retail business and forcing importers and wholesalers to rethink how they will sell their products in today's market. On the flip side are the great opportunities for importers and wholesalers to use e-commerce to expand their market. Change is essential to not only survive but to thrive in this exciting fast pace sector of commerce."
What are you doing to address the SME finance gap we see today?
"Thanks to the foresight of the CEO, Devin T. Burke we've been able to successfully address and manage this matter well. In our industry Mr. Burke saw the need to provide credit term financing to our customers who qualified. We worked closely with our director of finance who interviewed and selected our current credit insurance company. They serve as our "banker" who qualifies, approves and sets the customer's credit limits based on a thorough credit approval process. Then we are able to offer those credit terms and limits that are now insured in case of default. The tremendous challenge was extending credit while minimizing the risk of substantial losses. This has helped us tremendously to secure accounts we normally would not have been able to."
What are your recent highlights?
"In the 17 years as owners of Universal Cargo I would have to say that one of the most significant successes we've experienced this year was to hit the highest volume and profit in the month of July! Another huge success and accomplishment that cannot be measured by metrics is the personal success stories and accomplishments of the people within our company and unity and synergy within the teams that work together. This year we have finally reached our dream of having a "lean, efficient, proficient and unified staff. Our company culture is the healthy it's ever been and we strive to live out daily our C.A.R.E. core values.
C- customer service
A- available
R- resourceful
E- evolving"
What's main focus of the company in 2018?
"Expand into warehousing, e-commerce fulfilment, build our inbound marketing campaign and find talented and self motivated business development/sales people. We plan to travel to Asia to focus on growing, strengthening and developing our Asia network of partners. "

Best Trade Finance Recruiter (Winner)
Johnson Associates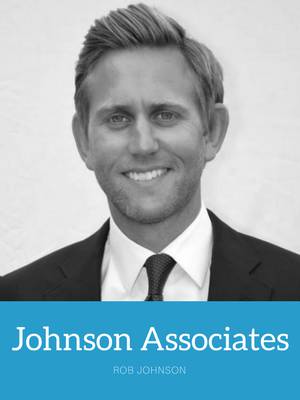 Rob Johnson, Managing Director, Johnson Associates
"Winning the TFG International Trade Award last year was a great achievement for all of the hard work and effort we had put in building the business. To win it for the 2nd year running is a huge accolade and proof that the hard work and endeavours of the team do not go unnoticed. Thank you for the nomination!"

Johnson Associates specialises in the recruitment of Trade Finance professionals

Describe 2017 in terms of international trade and the biggest challenges / opportunities in the sector
"Unfortunately we work in a time when cost is the number one priority for some of our largest clients, and reducing cost per headcount is key to meet their targets. This reduces the opportunity for movement in the market and newly qualified professionals joining the industry. We certainly saw an initial slump in recruitment at the beginning of Q2 when Brexit was announced and voting was to take place, however since the decisions were made, the market bounced back almost immediately."
What are your recent highlights?
"Although I have worked in the industry for over 15 years, 2017 has seen Johnson Associates complete their 2nd year of trading and their 2nd success of winning the TFG recruiter awards. Johnson Associates have been fundamental in placing numerous key staff across many London based banks during 2017 and as such we have positioned ourselves as the go to recruiter for this industry with a very positive outlook for 2018."
What's main focus of the company in 2018?
"Fundamentally very little will change moving forward. We have a successful business model and are working with prestigious organisations and talented professionals. As long as the business continues to adapt to the market at key times, then we hope the success will continue. It will be interesting to see the impact of Brexit and the staff we support moving from Europe to the UK, especially those that bring essential Language skills which always remain in demand, in particular French, German and Spanish. However, at this current time, experienced professionals continue to be happy to make the move and our clients continue to require the skills."
Best Foreign Exchange Provider (Winner)
Smart Currency Business

Alex Bennett, Head of Corporate Sales, Smart Currency Business
"We are honoured to have even been nominated for the award, so to learn that we won was deeply satisfying. The team at Smart has really got on board with the repositioning of our business and the services we offer but, more importantly, the feedback we have received from our clients and partners has been 100% positive. Every area of the business is pulling in the same direction and, while it has been extremely hard work at times, the benefits have made it all worthwhile. Receiving this award is the icing on the cake for a job well done and I look forward to more of the same in 2018."

SCB help businesses mitigate currency risk by providing expert guidance.

What have been the biggest highlights of 2017 in terms of international trade?
"Many of our clients tell us that UK banks and other providers are forcing SMEs and mid-cap firms to work exclusively online. While we do offer an online platform, our clients regularly tell us how valuable it is that we are contactable at any time; we actively encourage our team to make outbound calls when the market moves, but we're also reachable via phone/email throughout the day. We are equally happy to meet with our clients face-to-face.
Since the Brexit vote we have seen a significant weakening of sterling against the euro. This has made many exports from the UK cheaper because the pound is less valuable than it was. Equally, goods imported from Europe and the rest of the world are now more expensive. This situation has helped emphasise how important currency risk management strategies are for UK businesses.
While continuing sterling volatility can be a real challenge for businesses, it also presents a real opportunity to manage your FX exposure effectively."
What are you doing to address the SME finance gap we see today?
"As a privately owned, debt-free business ourselves, we understand what it takes to run a business in a cost-efficient way. We pride ourselves on providing a range of different solutions to meet the specific requirements of our clients. As such, we have partnered with businesses across the UK to broaden our product offerings. Amongst other services, we are able to satisfy trade finance, cash flow and profit protection requirements, thereby enabling small-to-medium enterprises to grow their business in line with their ambitions."
What are your recent highlights?
"Earlier this year, we were included on the Financial Times' FT1000 – a list of Europe's fastest-growing companies. This served as testament that we are doing something right and has been further endorsed by feedback received from clients.
"The proactive relationship management that we enjoy from Smart is refreshing when you are used to encountering FX companies who are all about getting your business but who have no interest in dealing with you in the professional, efficient and accessible way that the Smart team do." – Matthew Sidenham, Imagro
After identifying some new customer challenges that have been brought about by the current political and economic climate, we decided to take the bold step of repositioning the business to better serve clients. It was clear we had to adapt our service offerings to address customer needs in an uncertain world. We put ourselves in the customer's shoes and introduced a policy of assigning a dedicated trader to each client. This meant they were able to develop a deeper understanding of the client's business and deliver appropriate solutions, including access to additional expertise from other traders. We take great pride in independent customer feedback which has placed us as the Best Currency Exchange company on TrustPilot."
What's main focus of the company in 2018?
"While FX risk and treasury management will always be at the forefront of what we do, we are also focused on delivering exceptional services to our clients. Having extended our product offering through the creation of key partnerships, we want to drive this forward to create a holistic approach. We're really keen on explaining to our customers that we don't just enable businesses to mitigate their currency risk – we can provide guidance on R&D tax credits, trade finance, cash flow forecasting and much more.
Ultimately, we want to continue providing the excellent customer service we have delivered throughout 2017. To continuously improve we need to instill the concept of value creation for our customers, so 2018 will see us ramp up efforts to educate and inform our audience on the nuances of effective treasury management."

Innovators and Disruptors of Trade Finance
Best Innovator in Global Trade (Winner)
TradeIX


Rob Barnes, CEO, TradeIX
"Our team strives every day to deliver trade finance platform technology that reduces costs, increases compliance transparency and expands trade finance opportunities our customers and their Customers," said Rob Barnes, CEO at TradeIX.
"This recognition as the "Best Innovator in Global Trade" is a testament to all the hard work of a highly talented team and the value we deliver to our clients."
Trade IX provides Distributed Trade Finance Platforms, leveraging APIs and Blockchain technology.

What have been the biggest highlights of 2017 in terms of international trade?
"Today, trade finance operates in a high cost, high maintenance old world model involving multiple parties, overreliance on human intervention relying on antiquated, disconnected, paper-based systems.
Results:
•This has made global and domestic trade finance extremely complex, risky, inefficient, expensive and exclusive, impacting small and medium-sized enterprises (SME) access.
•Open account Trade Finance is limited to large corporate suppliers and buyers.
•A huge opportunity lies unserved providing banks the infrastructure to integrate and deliver trade finance products, regardless of the business size of their customers."
What are you doing to address the SME finance gap we see today?
"TradeIX is superseding this highly inefficient model by better connected, highly automated and far more open infrastructure technology, enabling more efficient trade finance solutions. It does this through the creation of trusted and permissioned interactions between banks and their customers regardless of company size.
The TIX platform from TradeIX allows banks to deploy and manage dedicated trade finance light application (TIX Apps) built through TIX Developer. All participants exchange data securely through APIs developed by TradeIX. By applying blockchain technology to trade finance, TradeIX:
Reduces complexity and the number of intermediaries involved.
Reduces settlement, custodian and counterparty risk.
Manages credit risks better and more efficiently.
Based on the new and efficient trade finance solutions offered by TradeIX, banks can offer funding and risk mitigation to more clients and smaller companies increasing the number of businesses having access to trade finance domestically and globally."
What are your recent highlights?
"There have been many great developments this year. But, within the last six weeks alone, it is unbelievable what we have achieved.
At the end of September, we launched, with enterprise software firm R3 and over a dozen international banks, an open account trade finance platform powered by API's and distributed ledger technology. Through this platform, banks such as Barclays, BBVA, BNP Paribas, Commerzbank, ING, Intesa Sanpaolo, Royal Bank of Scotland, Standard Chartered and Wells Fargo will be able to automate pre- and post-shipment financing and risk mitigation for their customers around the world.
We also successfully completed the first blockchain-enabled trade finance transaction for a global logistics company together with AIG and Standard Chartered on our platform technology."
What's main focus of the company in 2018?
"The main focus for TradeIX in 2018, is to further increase our bank customers and partnerships, continue to build and deliver hundreds of trade specific APIs. We will also expand our distributed ledger technology capabilities through R3 Corda significantly.
We are increasing our development and our operations in Europe, North America and Asia by hiring the best talent in the market."

Disruptor in Mobile Banking (Winner)
ipagoo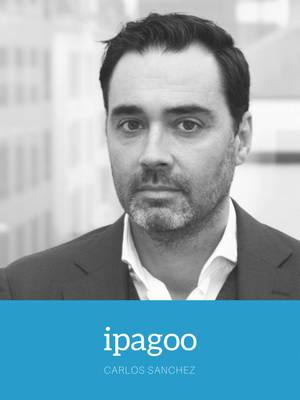 Carlos Sanchez, CEO, ipagoo
" We are very pleased that our model and what it represents for the future of banking has been recognised! We strongly believe being will split in two distinct functions: balance sheet and cash management and that such transformation will result in unparalleled innovation for the benefit of all types of clients!"

ipagoo is a pan-european digital bank specialised in cash management

What have been the biggest highlights of 2017 in terms of international trade?
"2017 is year of significant growth in the payments and transactional banking sectors where most of the focus seems to be on preparing/speculating for/about PSD2 and what it will bring to the industry.
In our case we are spearheading the PSD2 efforts and are publishing the first PSD2 sandbox with the four building blocks of the offer: PISP, AISP, ASPDP and R2P to replace card payments and DDs. In 2017 ipagoo launched its service to the public and will close the year with the first agreements signed to offer its services to banks."
What are your recent highlights?
"- Launching its services in UK, France, Italy and Spain at the same time.
– signing of the first white label contract with CheBanca! in June"[/toggle]
What's main focus of the company in 2018?
"Growth: new clients, delivery of service projects and geographical expansion.
We will expand to Germany, Poland, Portugal and the US as a minimum.
In 2018 we will also launch our services for Corporates where we will demonstrate the full power of our international banking model underpinned by real-time payments and PSD2 processing capabilities."

Disruptor in Mobile Banking (Runners Up)
Atom Bank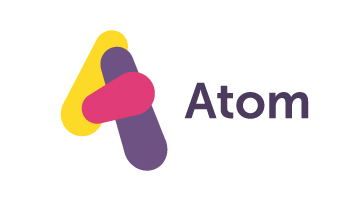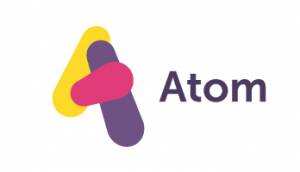 Mark Mullen, CEO, Atom Bank
"2017 has been a great year in terms of growth and we are only at the beginning of our journey. As the UK's first bank built exclusively for your smartphone or tablet, innovation is at the heart of everything we do and we are delighted to receive this recognition."

Atom Bank is exclusively for mobile, offering savings accounts, mortgages and business lending.

What have been the biggest highlights of 2017 in terms of international trade?
"We're the UK's first bank built exclusively for your smartphone or tablet. We want to create the best experience for our customers with transparent and honest pricing."
What are you doing to address the SME finance gap we see today?
"We provide a real alternative to the traditional 'high street' bank through a registered panel of intermediaries. They have access to an experienced Team of Business Development Managers to discuss the requirements of their client and SME. We also allow the intermediaries access to our Underwriters, to directly discuss SME finance. We are honest and transparent in all of our interactions, lifting the lid on banking and really explaining why a bank makes the decisions it does and why it prices the way it does. Transparency and efficiency is key!"
What are your recent highlights?
"Since launching in 2014, we have had an incredible journey and this year's been no different.
In April 2017, we price-matched our 5 Year Fixed Rate mortgages to 2 year rates. This was unprecedented. We disrupted the mortgage market. One of our aims ticked off.
Then, will.i.am joined Atom bank as our Strategic Board Advisor, giving us an external perspective on culture, philanthropy and technology.
In June 2017, our CEO Mark Mullen became the Challenger Bank representative to the Open Banking Implementation Entity. He serves as the voice for the UK's challenger bank sector.
Our trophy cabinet is bulging after such a successful year. Here are just some of the awards and recognition we've received this year:
We were named Best New Savings Provider at the Moneynet Awards
Our customers, via impartial Reevoo feedback, have given us 9.1/10 for our overall service for savings and 8.5/10 for mortgages. 97% would recommend us
Our overall Net Promoter Score, measured via Reevoo is +71
Techworld listed us as number one challenger bank in the UK. They called us the beating heart of fintech
We were crowned winner of Mobile Banking Disruptor at the TFG Excellence Awards
We were listed in the European Fintech 100
We were recognised in KPMG's Fintech Global 100 list and ranked number 6. The only bank or UK company to be included in the top 10
Our Director of Retail Mortgages, Maria Harris, was awarded Banker of the Year at the Women in Finance Awards in 2017 and was commended for her "genuinely disruptive approach to mortgage lending"
In February 2017 we knocked First Direct of the top spot of most recommended bank in the UK. A place  they'd held for more than 30 years.
"
What's main focus of the company in 2018?
"Cost and efficiency is Atom's core focus and we want to do that in a transparent and fair way. Trust is critical."