Meet and discuss with around 500 of the leading Letters of Credit and Bank Guarantee practitioners and experts from various sectors and from some 50 countries — all free of charge
Online Webinar
15th – 18th June 2020
2:30-3:30 pm CET
ICC Austria's Tr@de Finance Week goes online, that will take place from 15th-18th of June, Monday to Thursday 2:30-3:30 pm CET.
And here is the even better news, it is all free of charge.
It was with great sadness that due to the pandemic ICC Austria have made the decision to postpone ICC Austria's Trade Finance Week 2020 to 14th-18th of June 2021.
Webinar Highlights
Force Majeure in Trade Finance (15 June 2020)
Speakers:
Gabriele Katz (invited), Deutsche Bank, Germany
Andrea Hauptmann, Raiffeisen Bank International, Austria
Lorna Strong, HSBC, UK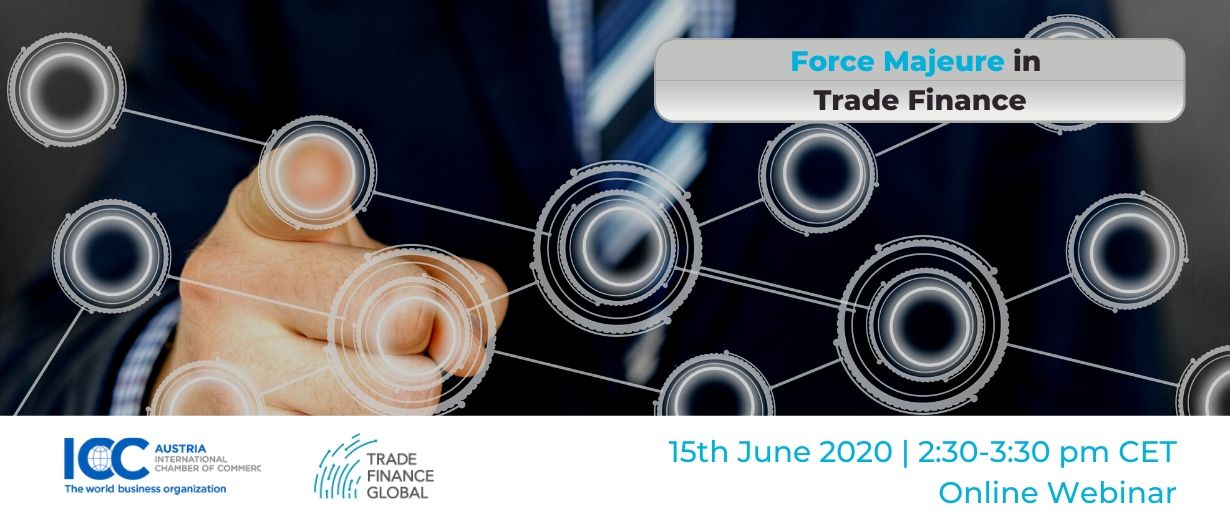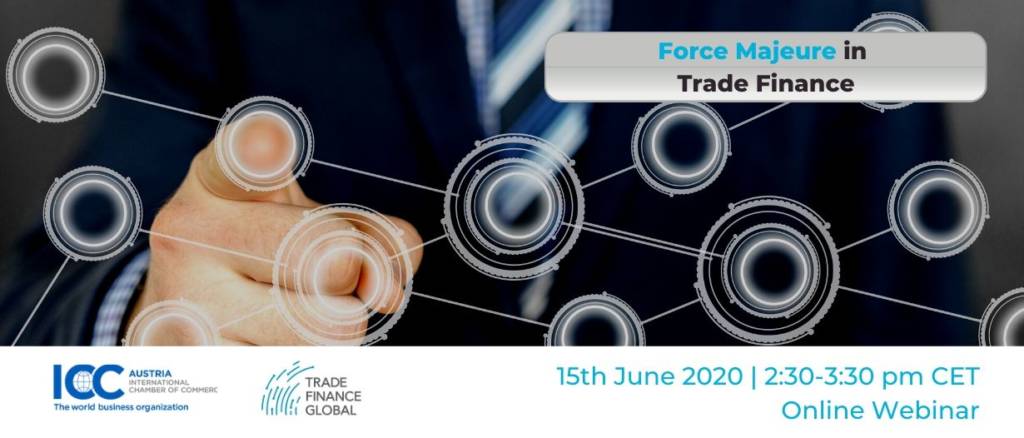 Current Developments in Bank Guarantees – The International Demand Guarantee Practice (16 June 2020)
What makes this conference different and successful is our strong and distinctive focus on content. Our vision is to provide for a truly international forum that addresses the challenges and seeks to answer the questions Bank Guarantee practitioners face in their daily business environment.
Speakers:
Andrea Hauptmann, Raiffeisen Bank International, Austria
Christine Seierup, Dankse Bank, Denmark
Glenn Ransier (invited),, Wells Fargo, USA
The New Incoterms 2020 and Trade Finance (17 June 2020)
Speakers:
Bob Ronai, Member of the Incoterms Drafting Group, independent consultant, Australia
Hugo Verschoren, goVer Trade Technologies, Belgium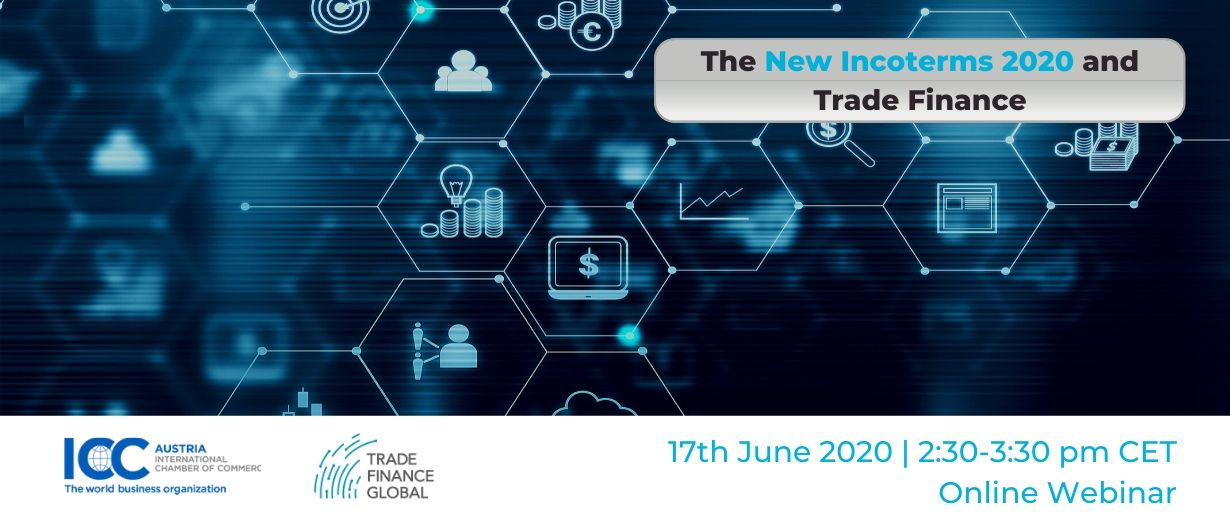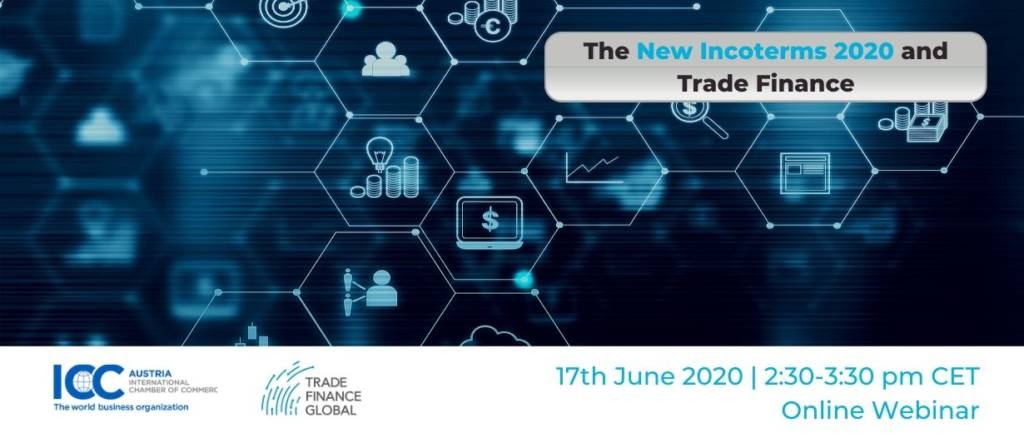 Electronic Documents in Trade Finance (18 June 2020)
Understanding the function and effects of documents used in Trade Finance is essential to obtain financial security for all parties involved.
Exporters and importers are responsible for making sure that the commercial contract stipulates appropriate documents that each can reasonably be expected to provide. For example, if the contract requires that the exporter must present a document that the importer holds, trouble will certainly follow. Banks need to understand the underlying transaction to be able to assess their risk of potential losses or to eliminate the possibilities of financial crime or breach of law or violation of sanctions.
Speakers:
Jacco de Jong, Bolero, Netherlands
Robert Parson, Clyde & Co, UK
Hugo Verschoren, goVer Trade Technologies, Belgium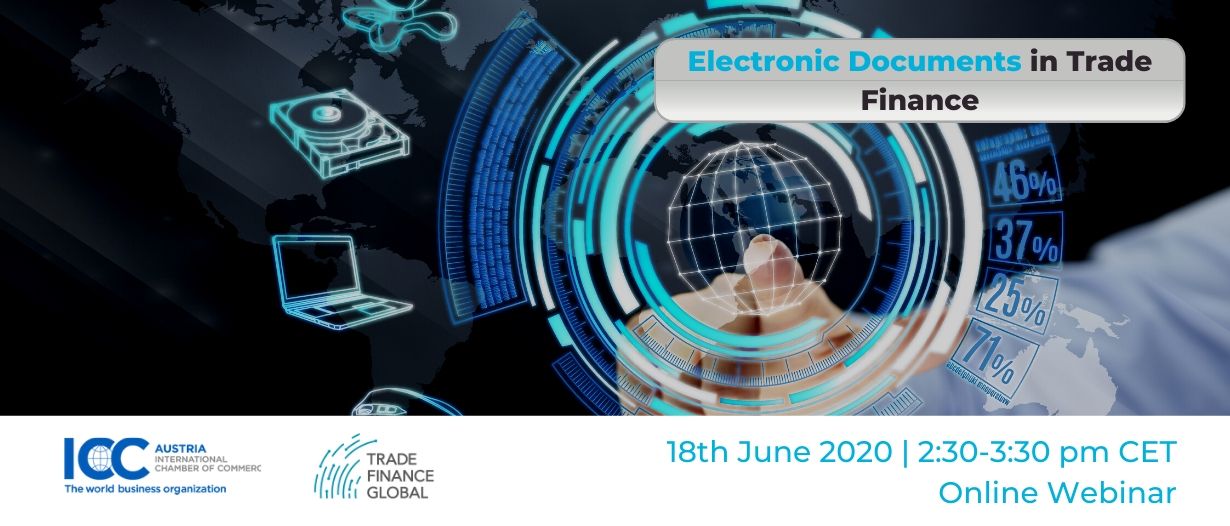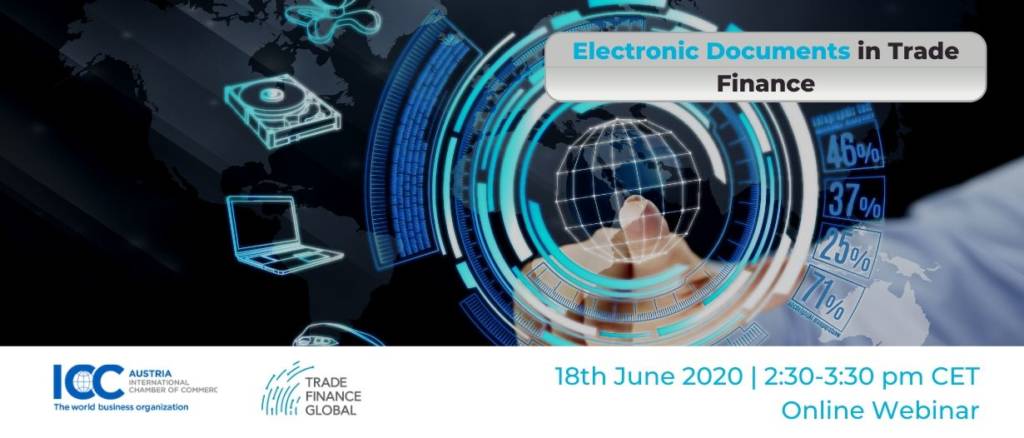 Photos & Gallery