Trade Up – Runner Up: Best Global Digital Innovator
Crowdfunding has recently grown as a proportion of business funding options, and given the size of the trade finance market, and the lack of digital innovation in this sector, we were really happy to recognise TradeUp Fund, who were awarded the runner up prize for "Best Global Digital Innovator". We spoke to Kati Suominen, founder and CEO of TradeUp.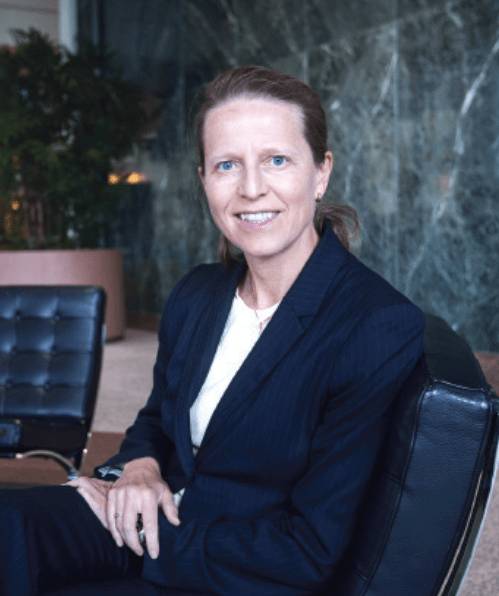 In 10 words or less, what does the TradeUp do?
TradeUp helps export-driven companies access growth capital and export finance.
Tell us about some of your recent deals to help fund growing businesses
Recent clients seeking growth capital include:
PaulG Corporation of Dublin, Ohio, USA, that manufactures consumer products in toy, gaming, first age, and other categories. The company has distribution in 15 countries and looks to reach over 40 countries within the next 24 months. PaulG is experiencing rapid revenue growth with engaging, exciting consumer products.
Sensory Analytics of Greensboro, North Carolina, USA, that is a fast-growing, global supplier of highly precise and cost-saving coating thickness measurement solutions to leading flexible packaging, coated metals, medical device, and aerospace industry manufacturers in over 25 countries around the world.
What was the inspiration for you starting TradeUp Capital Fund?
Record numbers of small and mid-size companies in the United States and around the world are today seeking growth through exports. These globalizing companies are an outstanding asset class: countless rigorous academic studies show that they outperform the broader market in revenue, productivity, job-creation, and stability.
Yet in survey after survey, globalizing companies cite inadequate financing as a leading obstacle to expanding their international sales. Our purpose at Trade Up is to fill this gap. We step in where traditional financing to globalizing companies ends and global growth begins. Our core service is to help companies access $1mm-$50mm in equity and long-term debt to fuel their growth.
We are as humbled as elated by TFG's recognition of the TradeUp platform as an innovative means to offer investors access to an outperforming asset class – globally scaling, export-driven companies.
This is a very meaningful milestone in our work to help globalizing companies around the world to access the critical growth capital – equity and long-term debt – they need to scale and diversify across international markets.
Kati Suominen
Founder and CEO, TradeUp Capital Fund
What is the future of TradeUp Capital Fund? and what is TradeUp doing to futureproof the business to be at the forefront of p2p led trade finance?
TradeUp has now set in place a functioning business model and key partnerships to best service its client companies.
The next phase is about scaling the business, including:
placing investment opportunities with a growing set of institutional investors as well as in partnership with our several investment bank partners with multiple institutional investor contacts;
putting in place a 2.0 version of the platform and automating company screening so as to more effectively market to and qualify companies globally, and offer sophisticated risk metrics to investors; and
Possibly raising our own fund that outside investors can co-invest with.
As the founder & CEO of TradeUp Capital Fund, what's the strategic focus of the company in the short to medium term? (1-5 years)
To serve as the world's leading source of growth capital for export-driven, globalizing companies.
Accentuate companies' ROI with services to help companies build up their international business.