Stock Finance | The 2020 Guide for Importers and Exporters
Stock finance is a mechanism which releases working capital from stock such as finished goods or raw materials, which works by lenders purchasing stock from a seller on behalf of the buyer. Stock finance is different from
invoice finance
, and tends to be used as a 30-90 day revolving facility to enable access to cash as and when a business needs it.
It is important to note that stock finance differs from straight funding of working capital as it relates to the movement, purchase and/or sale of goods, and services both domestically and international.
Stock finance is a type of lending used by many cross border and domestically trading companies. It is important to note that there is a difference to trade finance and other supply chain or invoice finance types.
Stock finance is a type of funding whereby the borrower uses a lender's funds in order to purchase product to sell. This is usually stock that will sit in warehouse to sell on. A reason that this may be used instead of trade finance is that as there will not be confirmed purchase orders, buffer stock is needed or stock will be sold to customers where trade finance is not applicable. An example of this is selling to individual consumers online.
What does Stock Finance Include?
Stock finance covers a variety of financial services designed to make cross-border and domestic trade easier. Due to the number of products available and variety of industries and goods covered, there are a wide range of tools used. These include import bills for collection, LCs, pre-shipment export, shipping guarantees and invoice factoring and discounting.
Lending
Issuing LCs
Factoring
Export Credit
Insurance
Products that could be purchased using a stock finance facility include:
Electronics products
Watches
Furniture
Lighting
Commodities
Hardware
Wood
Cars
Importers
Exporters
Export Credit Agencies
Insurers
Financiers
Banks
Other Service Providers
Import Finance
Export Finance
Letter of Credit
Discounting
Guarantees
Avalising
Forfaiting of Bills of Exchange
Credit Insurance
Documentary Collection
Trade Credit Insurance
Factoring
Tailored Solutions
Get in touch with our stock finance experts, even if you already have an existing facility
How does Stock Finance work?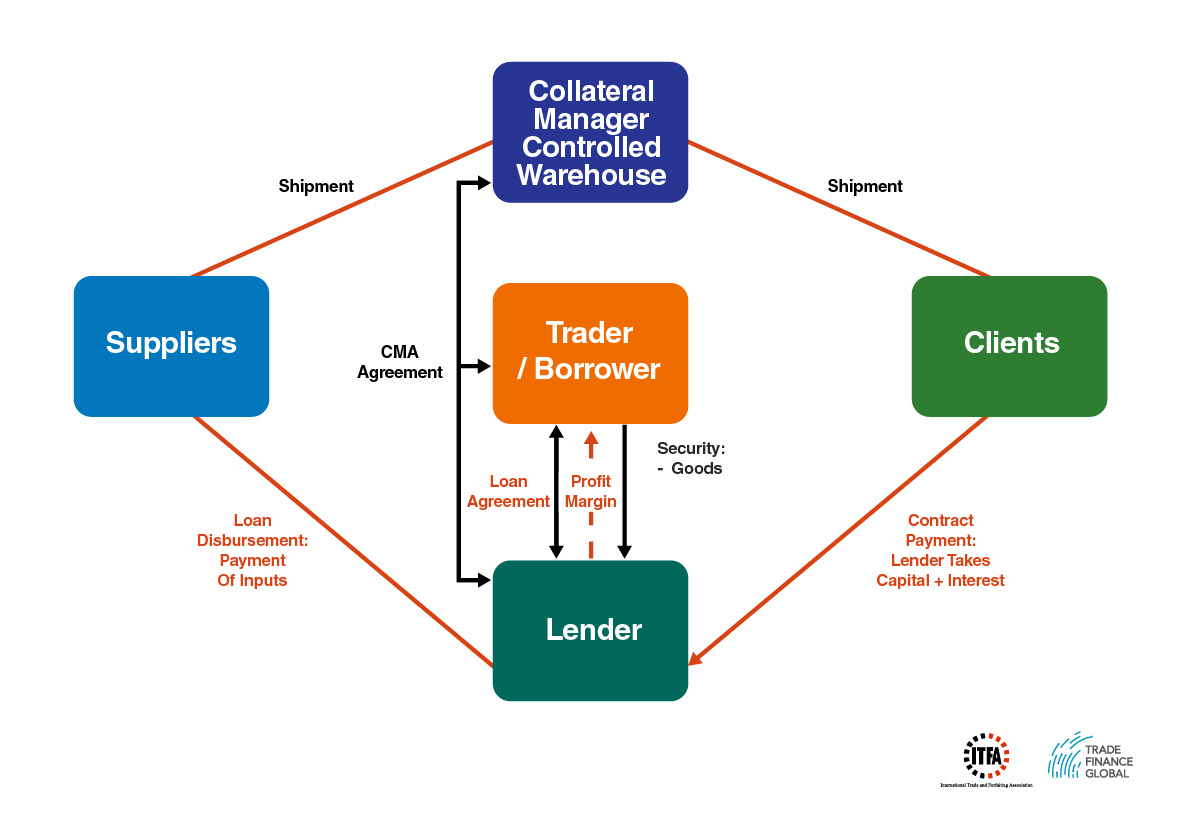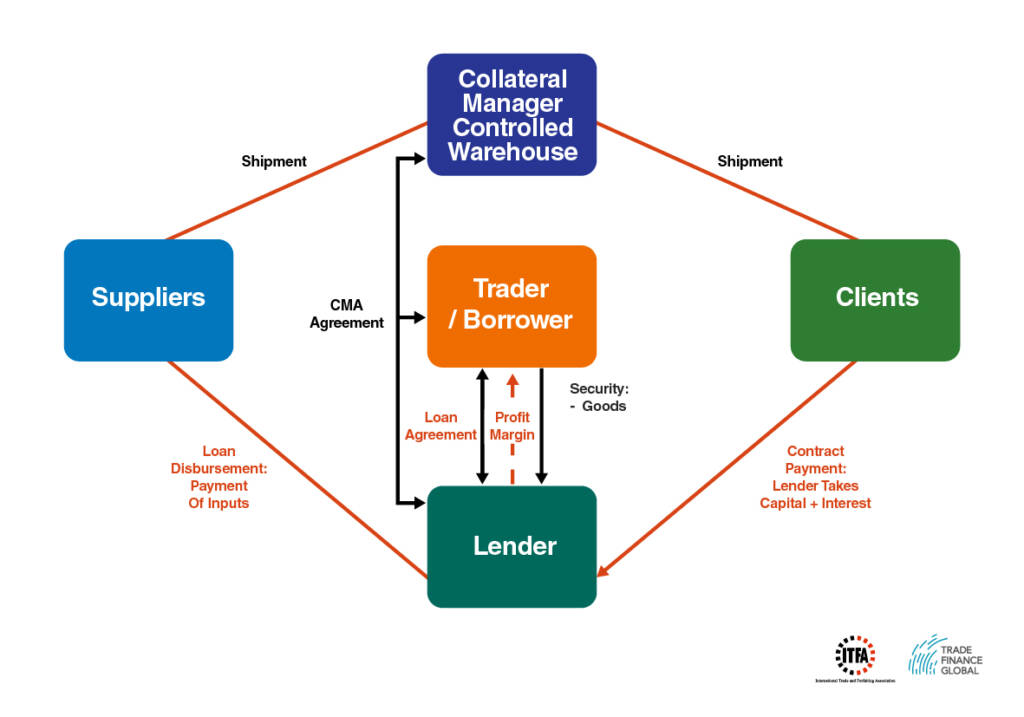 Why use a stock financing facility?
Many businesses are not able to work on the basis of a normal trade finance facility; where there is a buyer and seller. In effect, they will need to purchase and store stock. This will be for many reasons some of which are outlined below:
Protect reputation by not being under-stocked
Hedge out risk
Having stock to provide for seasonal fluctuations
Demand adjustment in certain products
Requirements for buyers and suppliers
Stock finance is integral in trading businesses where there are trades that don't have a straight match up of the purchase order and supplier and where goods flow directly to the end buyer.
Another reason, is to cover risk in international trade and cash flow. There is a risk to the importer that the exporter may simply take the payment and refuse delivery. Conversely, if the exporter extends a facility to the importer, they may refuse to make payment or unnecessarily delay. To solve this obvious problem, one can use an LC, which is opened in the exporter's name by the importer through a bank, in their country of business. The LC is a mechanism, whereby the bank guarantees payment to the exporter. As an example, the importer's bank may provide an LC to the exporter's bank agreeing to pay upon presentation of certain documents e.g. a bill of lading. The exporter's bank may provide a finance facility to the exporter on the basis of the export contract.
An LC is the most traditional stock finance mechanism.
Security is of the utmost importance in any stock finance transaction and it will largely depend on verifiable and secure tracking of physical risks and events in the chain between both parties. With various risk mitigation techniques, new tailored products offered and technological advances, this allows reduced risk when advance payment is provided to the exporter, while maintaining the importer's normal payment credit terms and without burdening the importer's balance sheet.
Examples of Stock Financing
1. Customer places order
The customer, or end client will place an order with your business.
2. Your business seeks a supplier
The importer (your business or company) would find a supplier to fulfil the order.
3. Get in touch with Trade Finance Global
The importer speaks to Trade Finance Global and finds the right funding solution for the goods at a competitive rate, to pay the supplier.
4. We find the most suitable funder
The most suitable stock finance funder for the transaction either pays the supplier direct, provides a loan to the Importer, or provides guarantees such as an LC.
5. Dispatching the product to your business
The supplier ships the product to your company, (the Importer).
6. Fulfilling the customer order
The Importer provides the product under the customer order and the end customer pays for the product.
7. We find the most suitable funder
The Importer settles the stock finance facility or the guarantee ends and the remainder is kept by the Importer.
Download our SME Trade Finance Guide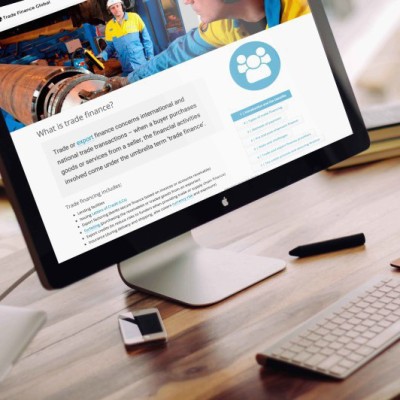 Latest Posts from Trade Finance Global