Trade Finance Global – Product Awards 2016
Trade Finance Global Product awards are totally independent. They are presented each year, recognising companies who are enhancing processes for importers and exporters and who we feel are innovating in the trade finance sector. The awards recognise those in the trade finance space for creating exceptional products or solutions, whether they are disrupting accountancy and invoice finance, information leaders, innovating supply chain finance, or creating great financial software in the currency space.
The Product Awards for Excellence were based on independent trusted reviews, opinion from our internal experts and external partners.
Tradefinanceglobal.com editor James Sinclair, said: "Deploying technology and creating great products is what these awards were about. We were proud to nominate winners across our categories this year. It's been a pleasure for the judging panel reading independent reviews, talking to experts in the sector, and reviewing websites."
Best Innovation in Trade – essDOCS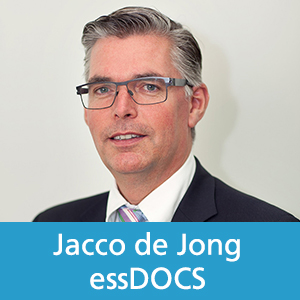 The judging panel were impressed by the technological advances that essDOCS have made with financial institutions in terms of game changing trade finance and enabling truly paperless trade through products such as e-Bills of Lading.
CargoDocs is a web-based digital trade platform enabling supply chain participants to manage processes from Procure-to-Pay. It acts as both a multi-bank and multi-corporate platform, allowing data to flow through the key steps in global trade.
Jacco de Jong, Managing Director, essDOCS Consulting
"It's an honour to have been selected in recognition of our products contribution to innovating trade at the TFG Product Awards. As one of the last bastions of digitization, trade continues to pose many challenges but also some very exciting opportunities for banks and corporates. Our aim is to continue supporting our customer's journey to digital trade by providing true value-adding products and services that make the transition to paperless trade as simple and effortless as possible, yet at the same time maximize the benefits for all supply chain participants."
What's next for the your product?
Widening the scope of trade and trade finance digitization by enabling further integration into customer portals and systems (from financing to vessel/shipment tracking and more), in addition to expanding partnerships with other vendors to enable 100pct paperless for all our customers.
Best Financial Software Product – MISYS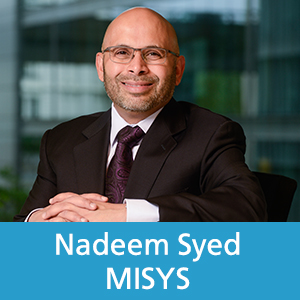 Misys financial software product helps ease the process of structured debt and trade finance for lenders and corporate banks. In particular, we commended the wealth of rich information and finance white papers on supply chain finance.
The FusionBanking Trade Innovation platform automates trade finance to drive margin improvement, transform client service and support innovation in supply chain finance. At its core, operational scalability, workflow flexibility and transparency support a broad range of products, critical for banks looking to grow revenues.
Nadeem Syed, Misys
"The trade services business is ideally positioned to take advantage of digitisation. Banks are turning to technology solutions which automate processes and give them a full view of the organisation. This award reflects the strength of our trade finance solution and our mission to transform the global financial services industry by making clients more resilient, more efficient and more competitive."
What's next for the your product?
With an eye to the future models and networks of trade and supply chain finance, the Misys FusionBanking Trade Services roadmap is being driven by digitalisation initiatives to provide the latest solutions that support electronic trade instruments and emerging technologies such as blockchain and the integration of electronic documentation flows. Advanced data analytics are also fundamental to upcoming releases in a world where data is the new collateral in supporting financing decisions.
Misys is combining its best of breed intelligence dashboards with its trade solution to enable smarter analysis across global trade finance business and operations. In addition, we are looking to extend compliance features from sanctions screening to sustainability and to further enhance our risk management tools with advanced options in integrated risk distribution whilst extending the range of our next generation financing solutions.
Best Accounting Software – Clear Books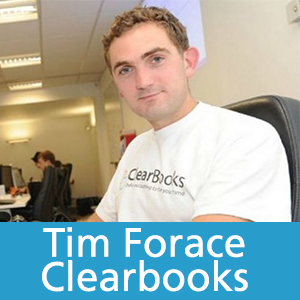 Clear Books plc develops clear & simple ​cloud accounting and payroll software for small businesses in the UK. Clear Books supports over 10,000 small businesses and entrepreneurs, catering for all industries with a turn over of up to £10 million. Unlike competitors, Clear Books supports special functionality for the construction industry scheme.
Tim Fourace, CEO of Clear Books
"We're really proud to be awarded the Product Award for Excellence by TFG. It's a demanding and fast paced industry, but we have a vision and a clear strategy is paving the way for our continued success. I'm really proud that we are being recognised for that."
What's next for the your product?
There are lots of exciting things on the Clear Books' roadmap for 2016/17.
Currently, the core focus is tightening up the functionality of our accounting and payroll apps and making things as clear and simple as possible for our customers. Ease of use is so important to us, and this stems from our "clear and simple" vision.
Our CIS functionality has been hugely popular and is one of our USPs, so evolving this functionality for our customers in the construction industry is on the agenda too.
Developing our mobile app is a also key goal for us. We are in a country where small businesses regularly work from their phones, so supporting this movement means that our customers can continue to be flexible, an important aspect to any small business, especially in the start up stage.
We're also working to accommodate our accounting partners by providing them with an improved client management module, allowing for smarter working and client management.
Best Trade Finance Journal – TXF: Trade and Export Finance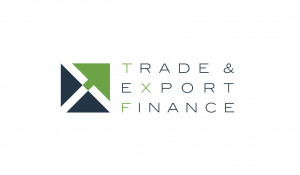 TXF provides a wealth of informative content provided in the trade and supply chain finance space, and have registered tremendous growth in the space over the last few years.
TXF: Trade and Export Finance is a leading provider of news, training, events and data products. Founded in 2013, their sole aim is to provide a world-class experience to the corporates, traders, financiers and deal-makers that encompass the trade, commodity, export, project and supply chain finance communities.
TXF has the most experienced team in the business with a proven track record in the delivery of trade and export finance news, high-quality events, market-leading training courses and online product innovation. They act with agility, adapt quickly to the industry, and most importantly lead from the front.
Jonathan Bell, Editor-in-Chief and Director at TXF
"TXF is delighted to have won the 'Best Trade Finance Journal' category in the 2016 TFG Product Awards for Excellence," says Jonathan Bell, director and editor-in-chief at London-based TXF.
"Since we started TXF in 2013, and went live with our news website only in September that year, we have come an awful long way. Our online news, features and hard-copy publications have been received by the trade finance market as a breath of fresh air," he adds.
"We have made significant investment in our editorial team, particularly over the course of the past year, and the quality of the journalism being produced is second to none. This has led to the development of much more primary-sourced news in particular, which is far removed from much of the regurgitated press release items which are so prevalent in other parts of the media. TXF prides itself in being at the cutting edge of developments in trade and supply chain finance, commodity finance and export and agency finance, and will continue to service the industry with first class reporting."
Bell concludes: "We sincerely thank Trade Finance Global (TFG) for this fantastic recognition and award."
What's next for TXF?
This year we are rolling out our latest TXF Data products in both export and commodities finance.
Thanks to our depth of connection with the market, we have been able to leverage this to develop TXF Data tool – the market leading export and commodity finance transaction database.
Best Due Diligence Software – DueDil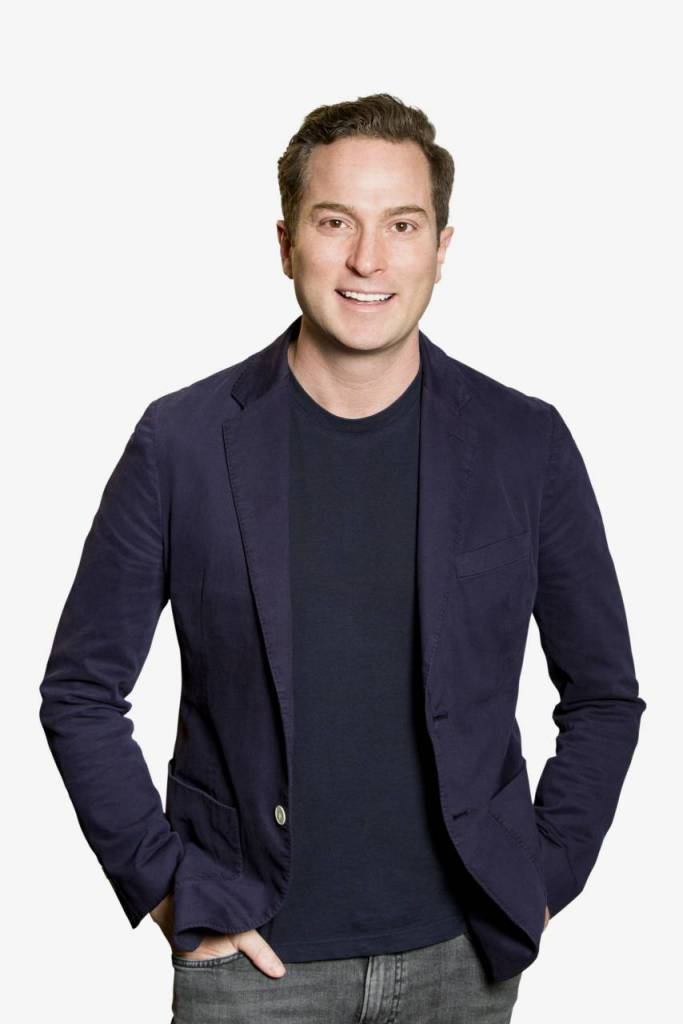 Given companies such as DueDil are essential and fundamental for credit provision, the judging panel felt that DueDil were at the forefront of providing accurate information on growing companies.
In times of uncertainty, businesses rely on DueDil to help them make data-informed decisions, making sure they are prospecting the right companies – and avoiding the wrong ones.
DueDil is an online tool that combines comprehensive sources of company information to uncover business opportunities and understand risks. Unlike traditional information suppliers, DueDil provides a unified platform for teams across a business to contextualise and navigate the relationships between sets of data.
As a result, over 175,000 businesses use DueDil to find information about the companies they deal with and the people who run them.
Damian Kimmelman, CEO of DueDil
"I'm delighted that DueDil's expertise has been recognised with this award. When we started DueDil, the goal was to help any company use business information to avoid risks and find opportunities, and the due diligence element of our product has played a huge part in helping us achieve that. In times of uncertainty, businesses need to know who they are dealing with, and that is how DueDil helps – by giving companies clarity through accurate, timely data, helping them make better decisions."
What's next for the your product?
We will be adding new sources and sets of data to the DueDil tool, expanding further the scope of how we can serve our customers by providing accurate, timely company data that helps them do business better.
Best Data and Research Project – Asian Development Bank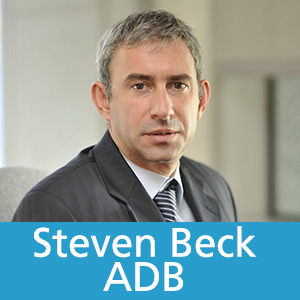 The Asian Development Bank were chosen as the winner for the: "Best Data and Research Product" Category for the Trade Finance Gap Survey that they conducted towards the end of last year.
ADB's Trade Finance Gaps, Growth and Jobs Study is the first effort ever to quantify global market gaps for trade finance and their impact on growth and jobs.
Steven Beck, Head of Trade Finance at ADB
"Understanding what market gaps exist and what their impact on growth and jobs is, and monitoring these trends, is critical to understanding what the public and private sector need to do to narrow gaps that impede growth and job creation", said Steven Beck, head of trade finance at ADB. He continued by saying, "it's been a good start and even though we see improvement year on year, we need to make the gap study more robust. We're in the process of partnering with other institutions, like the WTO, who have complementary expertise that will help us make the product even more useful."
What's next for the your product?
The next 'gaps, growth and jobs study' will be released in September in Singapore.
Best Supply Chain Finance Product – Thomson Reuters ONESOURCE Global Trade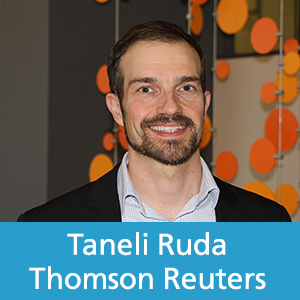 Thomson Reuters ONESOURCE Global Trade is a comprehensive global trade management solution that offers trade compliance information and trade facilitation tools, allowing global trade professionals to act with confidence and efficiency in compliance. Built with world-class technology and backed by leading industry experts, ONESOURCE Global Trade integrates with existing Enterprise Resource Planning (ERP) systems and has different modules: Import, Export, Special Programs, Free Trade Agreements (FTAs), Restricted Party Screening (RPS), Classifier and Trade Finance. Altogether, they simplify the entire global trade management process by automating routine tasks and opening up the opportunity for professionals to focus on value-added activities and organizations to achieve a new level of accuracy, compliance and efficiency that saves time and costs.
Taneli Ruda, Managing Director, Global Trade Management, Thomson Reuters
"We are honored to have been recognized for our innovation and commitment to bring the most complete trade management solution to our customers. We are proud to deliver a truly global solution that supports confidence, efficiency and adds visibility across the entire global trade and supply chain management process."
What's next for the your product?
ONESOURCE Global Trade is currently available in almost 20 countries; by 2020 we plan to be in 50 countries. Our highest priority and key differentiator is deep product localization to address country-specific requirements, thus providing a global end-to-end solution.