The World Trade Organisation (WTO) has announced that it is revising its merchandise global trade growth forecast for 2022 from 4.7% to 3% due to ongoing concerns about the impact of the Russia-Ukraine conflict, and lockdowns in China.
The international trading organisation was responding to the ongoing war in Ukraine, which has sent commodity prices soaring in recent months, and news of fresh COVID lockdowns in China, which is affecting seaborne trade at a time when supply chains are at a critical juncture.
The WTO economists responsible for arriving at this figure cited the potential economic fallout from the Russia-Ukraine conflict arising from destroyed infrastructure, increased trade costs due to things like the halting of grain shipments from the Black Sea, sanctions on Russia, especially the barring of Russian banks from the SWIFT system, and decreased consumer confidence due to rising uncertainty.
Compounding the problem was the fresh wave of COVID lockdowns in China, which the WTO fears may lead to decreased manufacturing outputs and higher inflation, which is already adding pressure to household spending worldwide.
Although only a decrease of 1.7%, the new figure is less than a third of the total trade figure of 9.8% achieved in 2021. This wasn't the only figure to be revised downwards: the WTO also warned that Commonwealth of Independent States (CIS) regions could see a fall of as much as 12.0% in imports.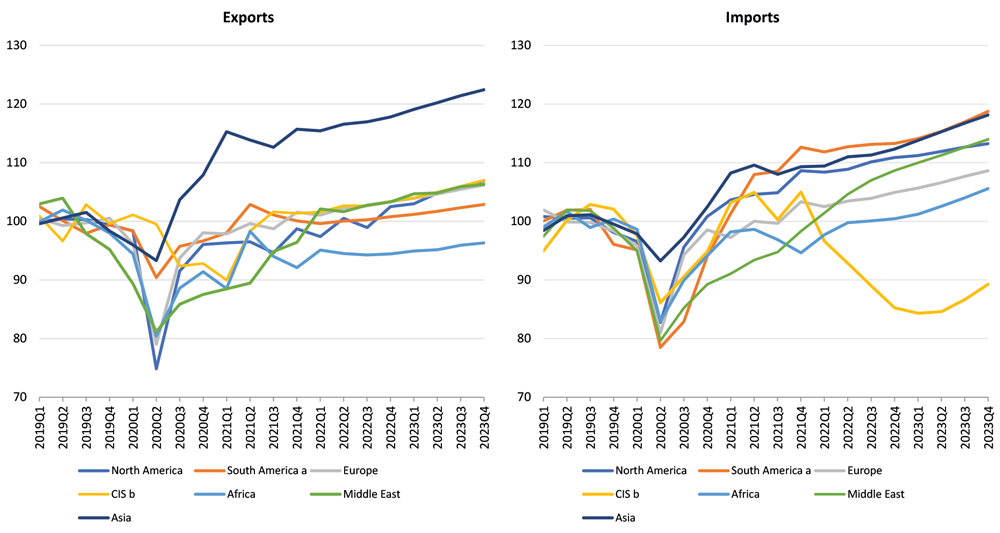 This comes at a time when several forecasters, including former US Treasury Secretary, Larry Summers, and Deutsche Bank are already predicting a worldwide recession in either late 2022 or early 2023.
Interestingly, the WTO was optimistic about 2023, stating that they expected output growth to increase to around 3.2% in 2023, assuming similar geopolitical and economic circumstances, which equates to an average rate of 3.0% when compared to trade figures achieved between 2010 and 2019.
However, WTO forecasters were forced to admit that, in the absence of very little hard data, they have had to rely on simulations to generate reasonable assumptions about GDP growth during 2022 and 2023.
Speaking at a press conference to make the announcement, WTO Director-General Ngozi Okonjo-Iweala said:
"The war in Ukraine has created immense human suffering, but it has also damaged the global economy at a critical juncture. Its impact will be felt around the world, particularly in low-income countries, where food accounts for a large fraction of household spending,"
She went on to add that this was not the time for countries and corporations to become isolationist or compete with each other. Instead, she urged trade organisations and governments to come together using the WTO as a forum, to combat the sharpening inflationary pressures and growing supply chain problems caused by current world events, which is likely to disproportionately affect the poorest and most vulnerable around the world.
"In a crisis, more trade is needed to ensure stable, equitable access to necessities. Restricting trade will threaten the wellbeing of families and businesses and make more fraught the task of building a durable economic recovery from COVID‑19."
For more information, you can view the full WTO press release here.
---
Read our latest issue of Trade Finance Talks, May 2022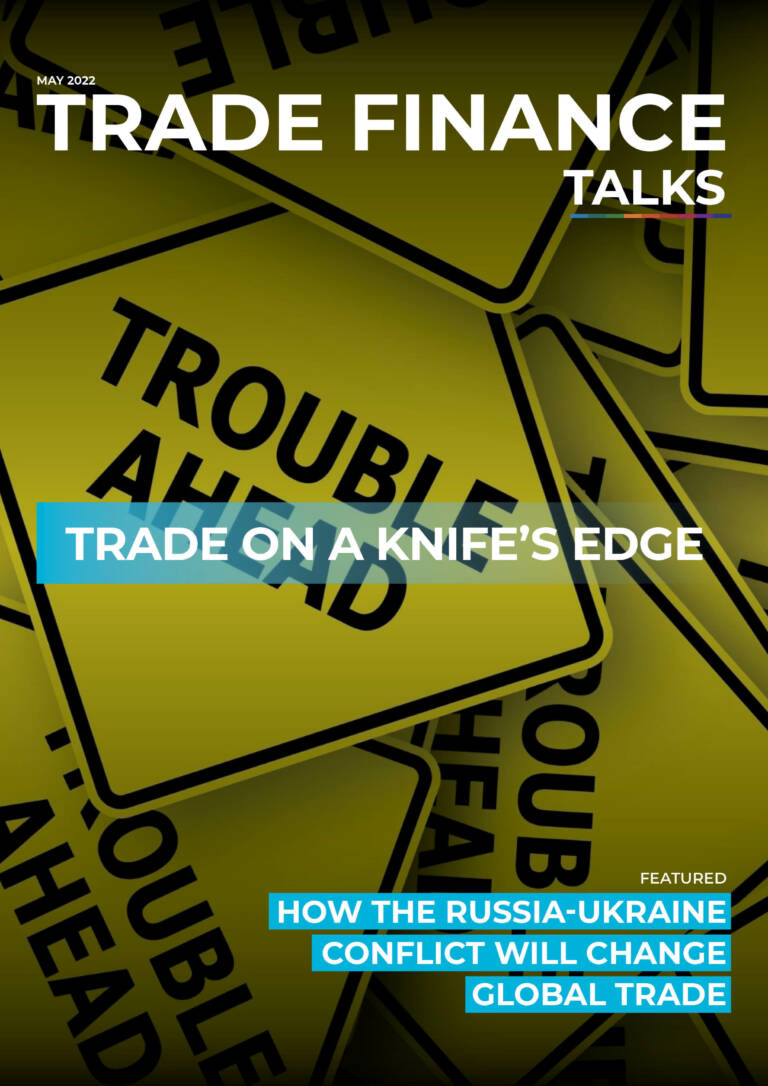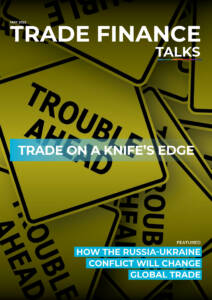 ---