Commenting on this morning's UK trade (March 2020) figures from the ONS, Dr Rebecca Harding, CEO of Coriolis Technologies and trade economist.
"We do not have an indication yet to what UK trade figures will look like following Covid-19 as there is normally is a time gap in collating this data. However, the global economy has shut down and as a consequence, so has global trade.
"If we want to see what it may look like, then we are better off looking at shipping data. Around 80% of the world's trade is carried by sea and since the beginning of the year there were over 430 so-called "blank sailings", where shipping lines cancelled their journey. This number is expected to increase into May and for comparison, it's now nearly twice the level that it was during the financial crisis over a shorter period of time. In other words, the numbers in the coming months will not look pretty.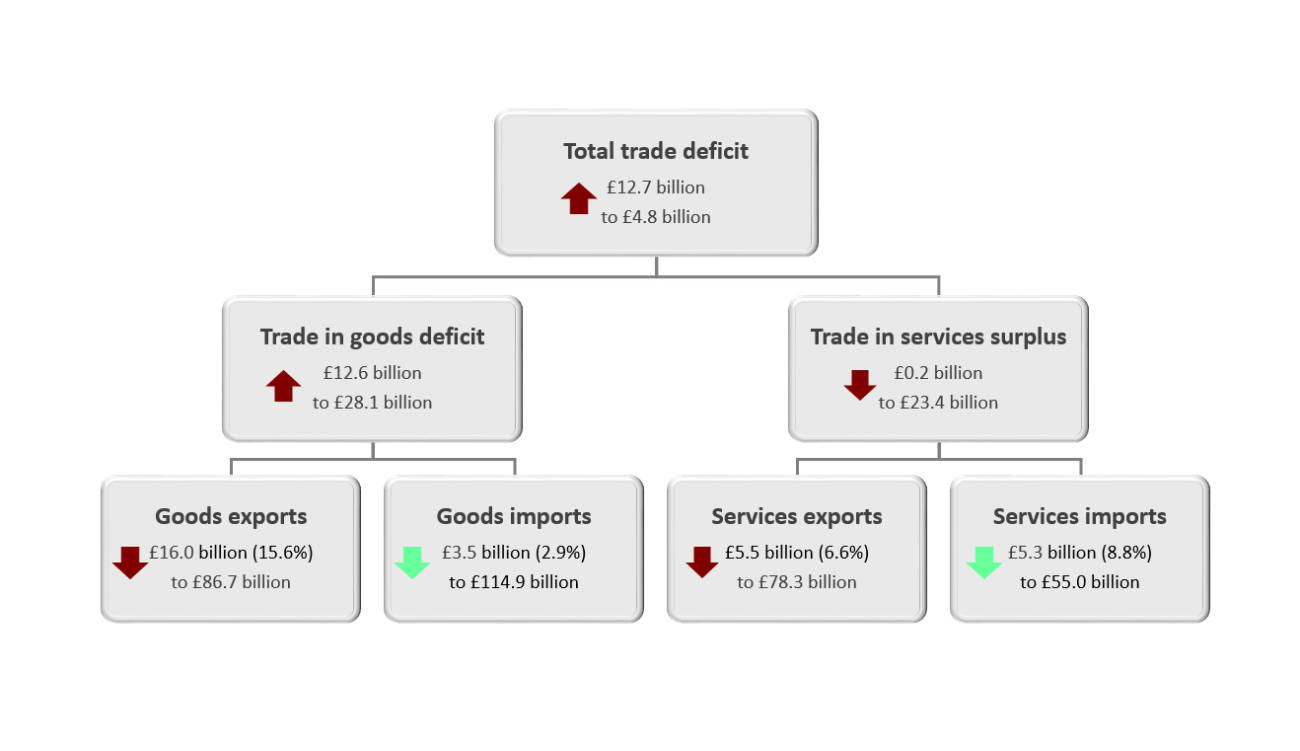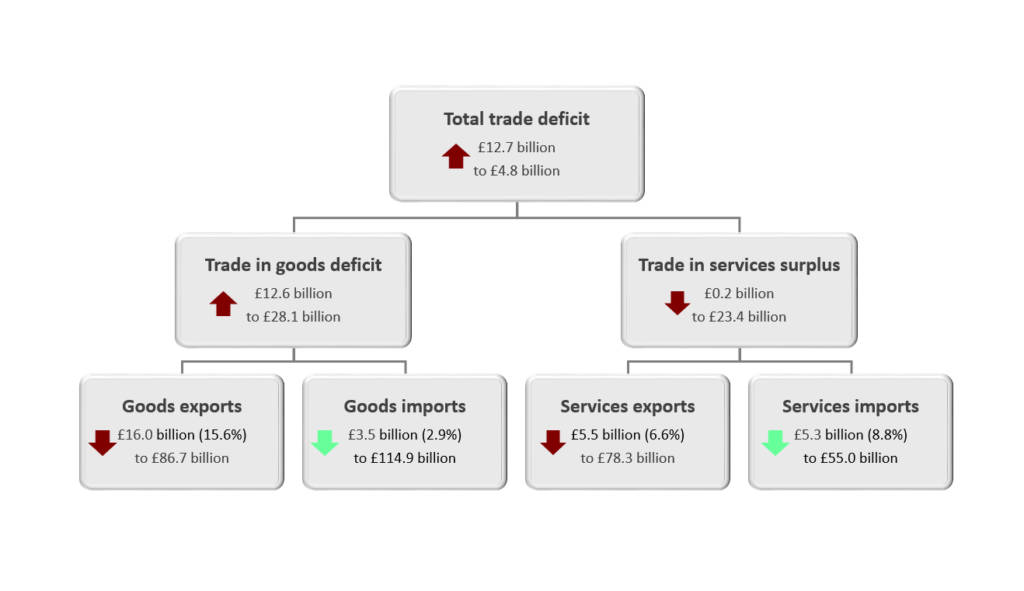 "The World Trade Organisation (WTO) projects a fall of 32% in world trade. For recent historical context, during the financial crisis, the UK's exports fell back by five per cent more than the rest of the world.
"There are a handful of levers that government can pull to support exporting businesses from providing employment support to more targeted measures such as trade credit and keep supply chains open, the policy should be about how can we support exporters, not the politics of who we are doing business with.
"Looking ahead, there are a lot of structural changes we should anticipate in response to Covid-19. Businesses are already beginning to move away single suppliers, particularly those who work using the 'just-in-time' inventory system. I would expect that the role of China as the world's supplier will change and we will governments and business begin to use more local supply chains or 'reshore' industries such as manufacturing.
"Politically, it will be tough for the UK. On the horizon, the US election will only stoke the tensions between it and China. We have seen multilateral organisations weakening as major powers look to flex their muscles. I cannot see in the current climate, how the UK can be influential, when competing against several powers, who all have their own strategic interests."