I had the pleasure of interviewing Sunil Pathak, Chairman of Aburi Ltd., a UK company who in the space of 3 years is now regarded globally as the biggest buyer of composite gas cylinders.
Name: Sunil Pathak
Company: Aburi Composites
Position: Chairman
Thank you so much for doing this with us! What is your "backstory"?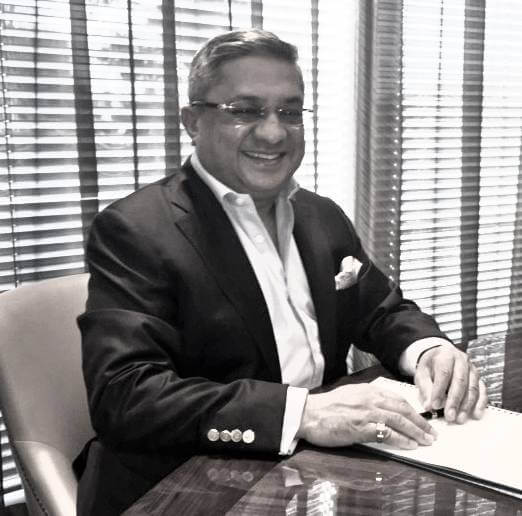 Aburi Ltd. t/a Aburi Composites was incorporated in the UK in 2014 as a part of Aburi Capital LLC anchored in Abu Dhabi.
The first 2 years of Aburi's evolvement was focused on the understanding of the global LPG market, the market dynamics and intelligence and the key drivers that have influenced the tremendous growth in LPG, which are further expected to drive the growth in LPG beyond 2030.The LPG market of course comprises several sectors and Aburi focused on a new and revolutionary alternative to the traditional steel gas cylinders i.e. composite gas cylinders, combining uncompromising safety, quality and design into the future standard for gas containment.
As a result of this, and the our network of extensive high level relationships in the industry, Aburi was able to implement a global roll out strategy to all stakeholders and build key relationships with the 3 principal manufacturing companies of composite cylinders worldwide.
Exclusive distribution agreements have been secured together with partnering with the world's leading German engineering company who implements and completes the rollout of the composite gas manufacturing plants worldwide using aerospace technology.
As a result of a lot of hard work by team Aburi and myself, today the name Aburi is synonymous with the LPG composite cylinder sector and we have offices in India, Germany, Nigeria, UAE and of course London.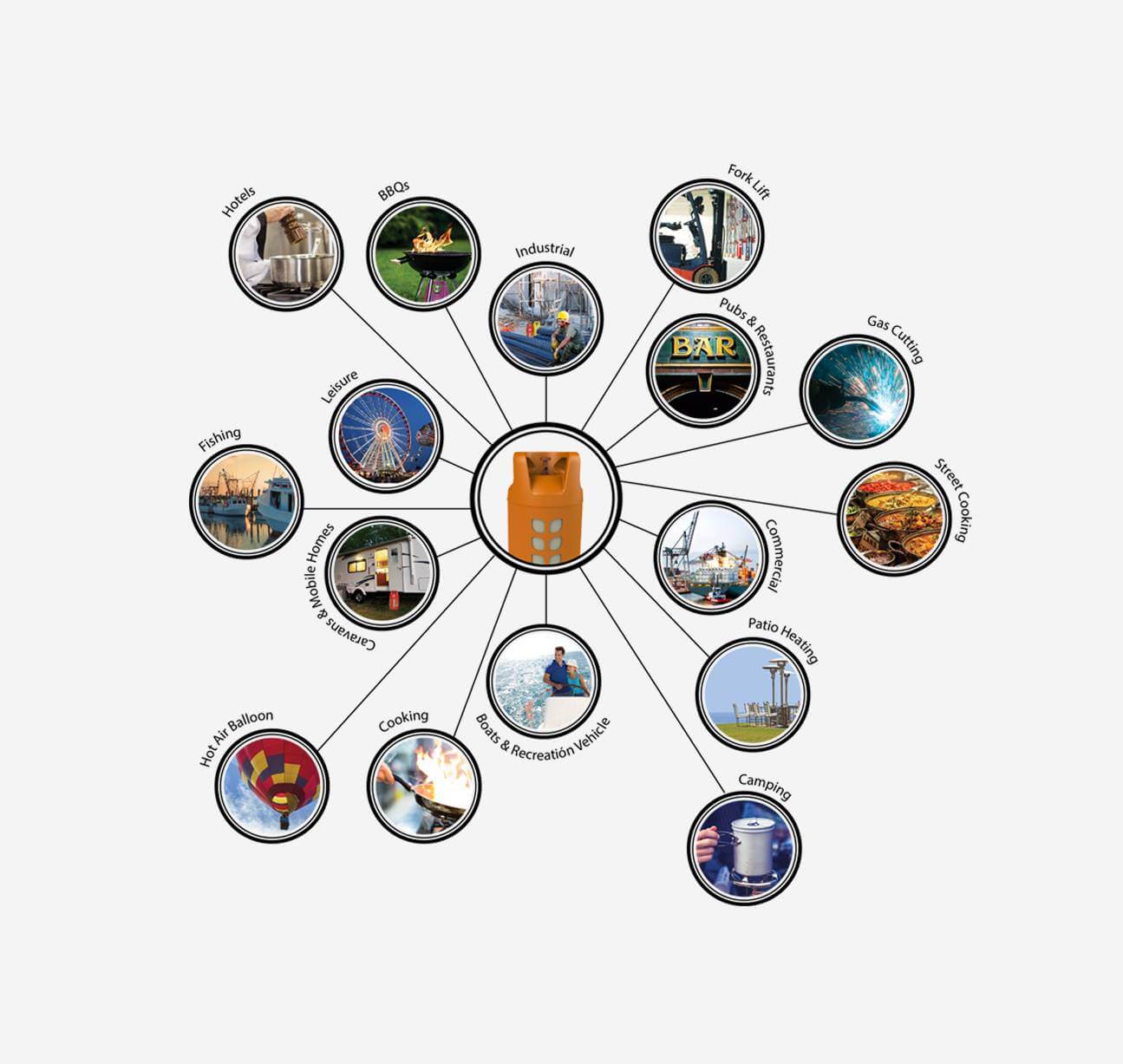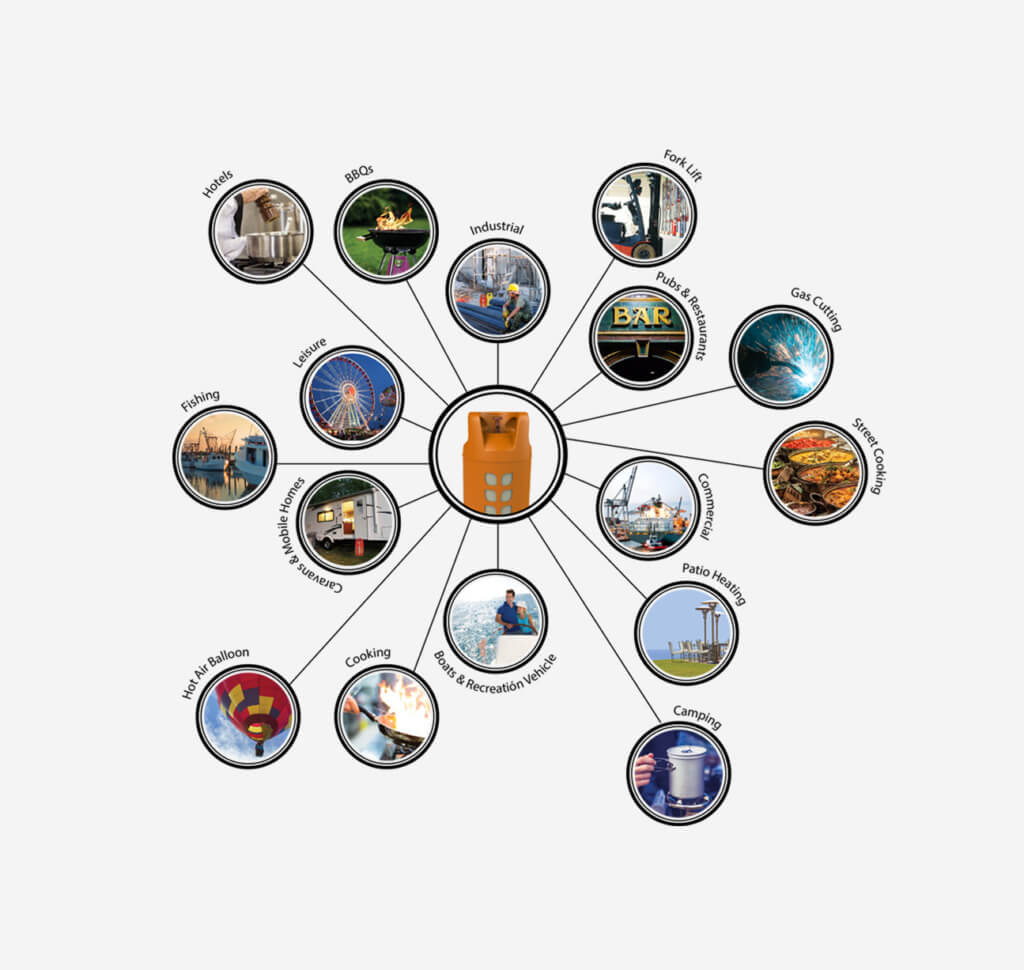 Can you share an interesting exporting story that has happened to you since you became a leader at Aburi?
Perhaps the most interesting and exciting story that has happened is forming a strategic collaboration with a prominent conglomerate in South East Asia.
The government of this country embarked on the promotion of LPG in the face of shrinking supplies of natural gas in the region thereby necessitating the need for gas to be supplied in cylinders. This conglomerate were appointed to launch a major LPG project that incorporates 5 verticals and in turn they contracted Aburi to implement 2 major verticals within the LPG sector, namely
Supply 1 million composite gas cylinders: Establish a composite gas cylinder plant to manufacture the cylinders for local distribution.
Both projects are well underway and Aburi was also very instrumental in securing financing for the establishment of the cylinder plant at highly competitive interest rates. We are very proud of what we have achieved in this region and according to our forecasts and estimates, the LPG market in this part of the world will grow fast and become very strong, due to stability of LPG's price expected to remain stable in the next 4 to 5 years, even if oil prices rise globally.
 What advice would you give to a founder or CEO who is just starting their exporting journey?
Founding and growing an industry-transforming company is probably one of the hardest things I have ever had to do. Fortunately, I have learned a few new things about myself and what it means to be successful, that have helped me grow as a founder and leader.
A few mistakes along the way should not discourage founders. No one is perfect, and I have made mistakes along my entrepreneurial journey. The key is finding the moments you learn from, remembering them to become better and avoid making the same mistakes.
There are no fixed rules, but to help me stay focused, I condensed my main responsibilities into the following areas:
Create the strategy – cash flow – brand management – team building with a passion for hard work and corporate development.
Can you share any stories or examples of how your company is making a difference to others, or how you're making an influence in your sector?
As an international frontrunner in the industry, Aburi is committed to ensuring competitiveness and profitability in its operations  and with its partners are in the process of establishing composite gas cylinder plants in South East Asia with the largest conglomerate and is looking at other markets that wish to take advantage of this revolutionary change in the LPG cylinders  market that supports the nation's safety and long-term economic prosperity.
Aburi Composites vision is to innovate the LPG global cylinder market, which is regrettably based on technology developed 75 years ago and has until now remained relatively unchanged.
However, in undeveloped countries, the amount of people who are still using solid fuels represents a huge portion of the population. Providing modern energy to billions of people in poor countries who are still forced to rely on dirty and inefficient traditional fuels and kerosene remains a major challenge. Expanding household use of LPG in these countries could make a major contribution to eradicating energy poverty, bringing considerable health, developmental and environmental benefits. In addition to that, LPG may contribute to guaranteeing empowerment and education for children and women.
Can you share what you believe will be the "Top 4 Exporting Trends Over The Next 3 Years"
I believe this is a real market of the future particularly in the next 5 years. Liquid petroleum gas is becoming ever more important, particularly in the household installations sector. In India alone we are looking at an increase of 15 million gas cylinders per year, and the majority of existing gas cylinders are still made from metal. The outlook for the international market is the same. There is a growing demand within the automotive sector for more environmentally friendly LPG engines as an alternative to petrol engines.
The Cooking For Life programme introduced by the WLPGA declared a major new study on the role of LPG in humanitarian settings while the technical working groups have focused on the LPG as a fuel for power generation and heavy duty engines.
LPG changes lives by offering clean, efficient smoke- free indoor cooking and used as fuel
for industry, heating, transport or any of the 1000's of other applications. The programme aims to facilitate the transition of one billion people from cooking with traditional fuels to cleaner-burning LPG by 2030 by convening governments, public health officials, the energy industry and global NGOs to expand global access to LPG and bring this modern alternative to people who need it most.
Our vision is to keep supporting the industry's constant focus on the use of portable LPG as a safe and user-friendly experience enhancing a modern lifestyle.
There is a lot of investment underway to ensure LPG remains a valuable part of the low carbon energy mix which will further deliver improvements in energy efficiency and environmental performance, both in homes and in businesses.
The LPG Cylinder Market has several advantages going for it. Out of all the refined fuel varieties, LPG has been found to be the cleanest. When it comes to electricity generation, LPG suppliers have found that coal generates more than twice the carbon dioxide that LPG usually does.
Government across the world have taken considerable steps to support LPG cylinder industry over past few decades. Infrastructural developmental and improving technologies have boosted demand and growth of the market.
What are the medium to long term objectives that you're focusing on at your company and how will you achieve this?
We have in the last 3 years achieved our initial target of becoming one of the largest buyers of composite gas cylinders globally. Whilst we will make every endeavour to maintain this position, our medium to long-term focus is the provision of manufacturing technology in establishing plants for the manufacture of composite gas cylinders for the global LPG market.
In establishing composite gas cylinder plants worldwide, Aburi recognises that there are specific challenges not least in accessing finance and value chain gaps and have therefore structured a finance package that accommodates the funding for these projects.
Our structured finance team has a comprehensive range of credit skills in loan origination in a competitive market and our ability to consistently source high-quality loans is one of our key strengths. It is based on our unique relationship with UK Export Finance under a government scheme to finance purchase of goods and services supplied by UK based companies.
As banks continue to retreat from the corporate lending market in order to comply with capital adequacy regulations, Aburi has structured alternative lending practices to allow small and mid-market companies worldwide access to low cost funding over a period of 10 years, thus allowing the project to be amortised.
Together, Aburi Composites and our partners in the UAE, Nigeria, Oman, Malaysia and Lebanon have the same sights and vision of the composite cylinder plants which will lead to a new revolution in the LPG cylinder market.
Together, we will leverage our expertise, knowledge and insights to optimise performance and use of our resources and work in synergy to ensure our competitive advantage in an ever-changing market. Aburi will aim to demonstrate the necessity for a massive change in the global market to guarantee the global population welfare and therefore make the Aburi composite gas cylinders an obvious choice.
Aburi Cmposites is a member of the British Exporters Association (BExA)