The International Islamic Trade Finance Corporation (ITFC) has signed a €100-million Murabaha financing deal with the Senegal National Power Company (SENELEC).
The deal is aimed at meeting Senegal's growing demand for electricity, improving the reliability of its power supply, and expanding access to previously unserved communities.
Under the terms of the deal, the ITFC is expected to cover almost 20% of SENELEC's financing needs for purchases of refined petroleum products, which will directly impact the production, transmission, and distribution of electricity throughout Senegal.
Murabaha financing – also known as working capital finance – is widely used by Islamic banks.
It is a form of cost-plus financing, whereby a financier will purchase an asset and sell it to a company for an amount made up of the cost of the asset plus a profit margin for doing the transaction.
ITFC Chief Executive Officer Eng. Hani Salem Sonbol said the deal reflects the ITFC's commitment to ensuring the availability and affordability of electricity in its member countries.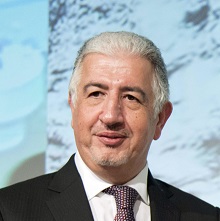 "We believe access to electricity is crucial for individuals and businesses, especially for a post-covid global economic recovery, and we see this new financing made available to SENELEC as our contribution to securing the provision of such a crucial need," said Sonbol.
Through the partnership, the ITFC and SENELEC – which is majority-owned by the Senegalese government – also hope to work towards United Nations (UN) Sustainable Development Goal (SDG) 7 on affordable energy, and UN SDG 8 on decent work and economic growth.
"We have had a very good partnership with Senegal since our inception, and we look forward to supporting the country on its quest for economic growth and development," Sonbol added.
The ITFC is a member of the Islamic Development Bank (IsDB) Group, and it was established in 2008 with the aim of advancing trade among member countries of the Organisation of Islamic Cooperation (OIC).
Since its launch, the ITFC has provided $55 billion in financing to OIC members.