Cryptocurrency is taking the fintech world by storm, beginning with pioneering altcoin Bitcoin to emerging ones like Ethereum, Litecoin, and Ripple, among others. Social networking giant Facebook has also announced that it has funded the creation of Libra, which is their version of the cryptocurrency.
What is Libra?
Technically, Libra isn't owned by Facebook. The social media company is one of several entities that invested in this cryptocurrency. Other organizations that put in money for the project include Visa, Uber, and Andreessen Horowitz. They form the Libra Association, and all get a vote on how the digital currency is governed.
In its whitepaper, Libra aims to reach the billions of adults globally who don't have bank accounts even when they have access to smartphones and the Internet. This phenomenon is reportedly caused by the hefty fees that entail a single money transfer transaction. The cryptocurrency is expected to facilitate frictionless payments for its users.
Libra has three characteristics that make it an ideal and more inclusive financial system:
1. It's Powered by a Secure and Reliable Blockchain
The Libra blockchain is equipped with the ability to scale billions of accounts through high transaction throughput as well as low latency and an efficient storage system with high capacity. It utilizes the Move programming language that runs custom transaction logic as well as smart contracts, which are computer protocols that automatically implement digital transactions.
It also takes advantage of Merkle trees, which is a data structure used by other blockchains to store transactions securely by detecting modifications on existing data. Unlike other blockchains, though, which are composed of blocks of transactions, Libra has a single data structure format that takes note of transactions and states as more people use it.
The blockchain also takes advantage of the anonymous nature of cryptocurrencies. You won't have to worry about your Libra account being linked to your Facebook account since you can use a pseudonym for your digital finances.
Some similarities Libra has with other cryptocurrencies include:
Anonymity – Similar to Bitcoin, Libra works pseudonymously. It isn't linked to your real-life identity. Transactions are done through public-private key pairs.
Consensus – The organizations involved with the project will run nodes on the network to initially verify transactions. This process is the same with Hyperledger.
Governance – Libra's Founding Members have the power to make decisions on the project's operations as well handling the reserve and allowing new validators to join the network. Similar to Tezos, the governance structure is integrated into the Move software and subject to revision as more people use the app.
Disposable – Coda is one of the first cryptocurrency protocols to have a light blockchain with their disposable ledgers. Libra also has the same concept where users only need to have a proof of the latest block to check if the ledger is valid.
2. It Has Full Asset Backing
A unique characteristic of Libra that sets it apart from other digital currencies is that it's backed by the Libra Reserve. This feature aims to make the cryptocurrency more stable and globally accepted while protecting it against inflation.
It was announced that stable assets like bank deposits and fiat currencies will back Libra to reduce its volatility, unlike current cryptocurrencies in the market today. This will also add intrinsic value to it. With this, users can be assured by the fact that their digital funds can be converted into fiat currency according to an established market exchange rate.
This ambitious project aims to merge the best of both worlds into a single cryptocurrency. Libra users can take advantage of the intrinsic value of this digital money while enjoying low transaction fees, faster transactions, and the security of cryptography.
3. It is Run by an Independent Association
The Libra Association is an independent, non-profit membership organization located in Switzerland, Geneva. The group is designed to run the operations of the blockchain as well as coordinate with its stakeholders, one of which is Facebook.
Companies have one representative in the Libra Association Council, which decides how the blockchain and its processes will be governed. While this may be contrary to the decentralized nature of cryptocurrencies, Libra notes that the project's massive scale requires guidance on particular protocols and specifications to develop.
Here are some of the other big names that are part of the Libra Association:
Coinbase – a digital assets wallet and exchange platform
Xapo – a cryptocurrency custody service provider
eBay – an e-commerce company that allows for customer-to-customer and business-to-consumer (B2C) sales transactions
Farfetch – an online platform that focuses on luxury fashion
Union Square Ventures – a New York City-based venture capital firm
Thrive Capital – a venture capital firm that focuses on Internet and software investments
Kiva – a non-profit organization that connects users to low-income entrepreneurs globally to lend them money for their business ventures
Mercy Corps – a humanitarian aid organization that offers support to places struck by economic, environmental, or geopolitical disasters
Visa – a payments technology company
Stripe – another payments technology company that allows users to send and receive payments through the Internet
PayPal – a digital payment system that makes money transfer and receipt more straightforward
MasterCard – a global payments provider
Lyft – a transportation company
Uber – a ride-sharing platform
Vodafone – a multinational telecommunications company based in Britain
Illiad – a French telecommunications service provider
It has been reported that each company paid a minimum of 10 million USD to obtain a seat in the Libra Association and get a vote on its governance. Moreover, this substantial funding will be used to back the cryptocurrency.
Facebook's Calibra
Facebook may only get one vote in the Libra Association Council, but the social networking giant is developing a subsidiary company named Calibra that's slated to launch next year. It'll take charge of the crypto dealings and serve as a digital wallet for users.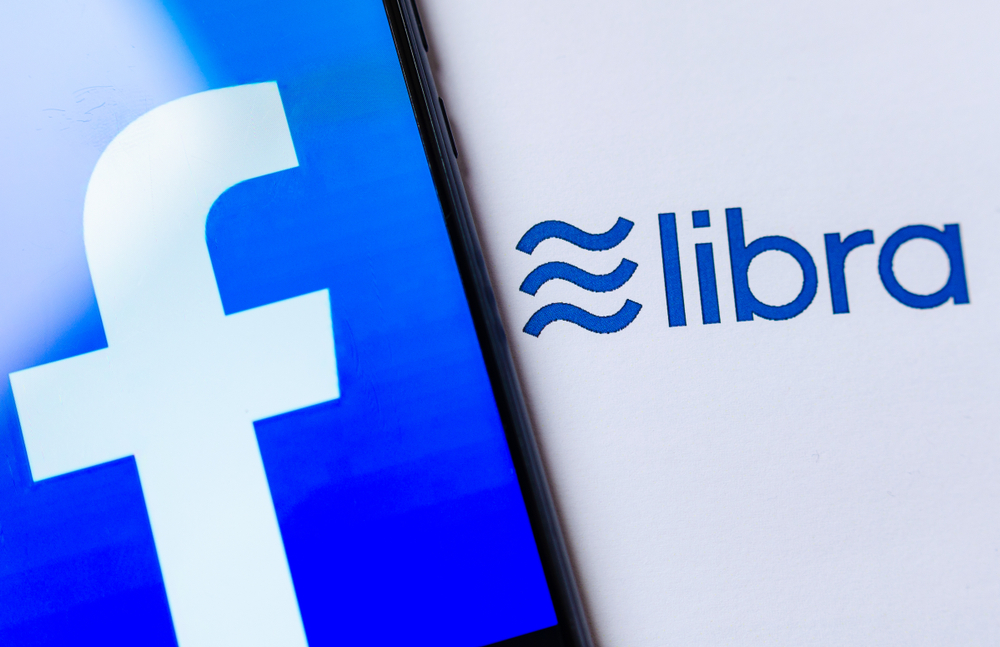 However, the company assures the public that they'll be protecting user privacy by separating your Libra transactions from your Facebook activities to avoid ad targeting. The association will earn interest on the amount that users cash in, which they'll use to stabilize the cryptocurrency's value.
The most significant power that Calibra yields over other payments companies is that it can take advantage of Facebook's massive user base. It's crucial to note that Mark Zuckerberg also owns WhatsApp, Messenger, and Instagram, all of which contributes to Calibra's potential reach.
You can expect the app for the digital wallet to be available for iOS and Android users. Its features will also be integrated into Messenger and WhatsApp. Calibra serves as a secure and free storage for your money as well as a money transfer platform that allows you to send funds to anyone in the world for a minimal fee.
There may be a lot of money transfer services in the market today with a similar peer-to-peer transfer feature. But, they don't allow you to send funds without a credit card or bank account, which billions of people still don't have. Facebook guarantees that anyone can use Calibra even with a cheap smartphone.
Potential Money Laundering Problems
As with every new technology, there are issues that should be addressed before billions of people gain access to them. US lawmakers have expressed their hesitations about Libra and the problems that it may entail, especially concerning criminal activities. They've ordered Facebook and its partners to pause on their implementation plans until the legislators have examined the possible adverse outcomes and taken the necessary precautions for it.
One significant hurdle that Libra must address is money laundering. While anonymity is one of the attractive characteristics of cryptocurrencies, it can also pose a legal problem. This can mean that shady transactions can be troublesome to trace, and the criminal can continue performing evil deeds while getting compensated for it if they aren't apprehended.
This financial system can make it easy for people with malicious intent to move hot money around the world quickly. Libra can be used to aid in nefarious practices, such as terrorism and finance and tax evasion. It'll make money laundering more manageable for both big-time and budding criminals. Check out this piece to understand how money laundering works.
Here's how money launderers scrub clean their money through cryptocurrencies:
Mixing Services
Some people purportedly launder cash by splitting it up between various addresses before combining the entire amount. They're required to have a wallet run on the standard Internet, or "clearnet" in dark web language. Then, they open two digital funds storages that are hosted exclusively on the dark web.
Cryptocurrency from the clearnet wallet will be sent to one of the dark web wallets and the process, called hops, will be repeated as needed. After the money has been stored in the dark net wallets, it'll go through a mixer, which will automatically split the amount across multiple blocks. Each transaction will be sent at random intervals to ease any suspicion.
After the success of the tumbling or mixing process, the digital funds are deemed clean enough to store on a clearnet cryptocurrency exchange. The money launderer can then trade the amount for other altcoins or fiat money.
Unregulated Exchanges
Others clean their money on unregulated exchanges. These platforms don't have the Know Your Customer and Anti-Money Laundering procedures like identity verification protocols. In this method, money launderers simply trade the cryptocurrency several times on different markets or through various altcoins.
This works because a layer of privacy is added to the crypto blocks associated with the unclean funds, like in the hopping process mentioned above. The user can now withdraw the digital cash to an external wallet using their other anonymous exchange accounts. Depending on the platform, there's a possibility that it can be converted to clean fiat money.
Criminals shouldn't be too confident in using cryptocurrency for money laundering, though, since there's a way for law enforcement to trace the transactions. With the boom of this financial system, many perpetrators have abused the anonymity it offered.
It started with Bitcoin, and then they shifted toward Monero after being caught engaging in illegal transactions with the former. However, while Monero does offer a higher degree of anonymity than Bitcoin, it still doesn't provide enough invisibility for evil-doers.
How Libra Will Address Money Laundering
Experts and analysts are expecting the same issue to come for Libra. At the project's launch, David Marcus, head of Calibra, was confident in stating that the new cryptocurrency will allow people to enjoy digital cash without enabling criminals to conduct money laundering.
The US Congress also addressed this potential problem to the Libra Association and Facebook's blockchain subsidiary. Marcus assured the lawmakers in his testimony that both Libra and Calibra will be compliant with all US tax, anti-money laundering, and anti-fraud laws.
He mentioned that the Libra Association has already braced itself to go through the licensing and regulating process as well as being scrutinized during its early stages. The Financial Markets Supervisory Authority (FINMA) in Switzerland will be the entity that supervises the project. Additionally, Marcus revealed the organization's intent to register with FinCEN, which is the Financial Crimes Enforcement Network of the US Treasury Department, as a money services business.
Since neither Marcus nor Libra Association has given specific and technical details on how they can avoid the misuse of the cryptocurrency for money laundering, one can only hope that the team finds a way to do it. However, the odds are definitely not in their favor because of the expected size of the user base where differentiating genuine transactions from nefarious ones can be a challenge. Plus, the decentralized and distributed nature of the ledger can also pose a difficulty.
Conclusion
The Libra cryptocurrency project funded by Facebook, along with other big corporations like PayPal, MasterCard, and even Thrive Capital, is expected to encounter the same issue with money laundering as other cryptocurrencies.
Calibra head David Marcus has confirmed that both companies will be compliant with laws involving tax matters, anti-money laundering, and anti-fraud. They're prepared to go through licensing and regulating processes. The organization will also be under the supervision of the Swiss government.