The cargo airlines, FedEx Express and Emirates Skycargo have had a tumultuous time in recent years. Global trade growth has stalled and along with it demand for airfreight. Inanimate air cargo normally rides in the same planes as live cargo. However, when rising passenger demand forced airlines to buy more planes, the increased cargo capacity flooded the industry, causing air freight prices to drastically drop. In 2011 the industry revenue was $67bn and now in 2017 it is $50bn according to the IATA trade group. Nevertheless, at the recent World Air Cargo Symposium in March, in Abu Dhabi the mood was largely optimistic. For the first time since the 2008 financial crisis the demand for air freight has risen again. Air cargo gathered some strength after the first quarter of 2016, and is projected to return to trend growth by 2018. Despite weak growth in the past decade more than one half of air cargo is still carried on freighters. Furthermore, A dramatic fall in sea-freight rates—of more than 75% since 2012 on some routes—as a result of overcapacity among shipping lines has encouraged customers to switch from sending some non-urgent deliveries by air. It seems that whole transport industry has been struggling since the 2008 financial crash.
Electronics
Nevertheless, as some areas of the cargo industry have risen other, have fallen, for example the revenues bought in my companies that make high value electronics has largely fallen since the 1990s and early 2000s.
Approximately twenty to sixteen years ago large amounts of electronic goods were flown to customers in the West from their manufacturing location in Asia. But since 2007, the total volume and weight of electronics being transported in the way has fallen by 50%. The drop-in weight can be attributed to the fact that electronics are getting slimmer, lighter and less hefty. What is more, some of the drop is driven by the fact that consumer demand for electronics has surged in Asia meaning devices are closers to their customers/users then they used to be.
From the figure below we can see that global trade has largely risen from the 1980s since the acceleration of globalisation. However, it must also be noticed that in more recent years i.e 2005, it can be seen that the share price in the cargo industry has been very tumultuous.
Fresh Food
On the other hand, the rate of fresh food being transported by air cargo is rising rapidly, due to the globalization of our eating habits. The volumes of fresh commodities such as fruit, vegetables, flowers and such like have risen by a third since 2007, more than any other product category. Roughly ten years ago food in China was eaten seasonally, however, now it has become common to have red cherries flown in from Chile for Chinese New Year, (which falls between late January to February). In the past year, the weight of fresh food travelling by air increased by a tenth while the weight of computing equipment being transported by planes fell by the same amount. Products that are highly valued by Asian customers such as Flowers, Salmon and Milk powder have seen some of the strongest growth.
Parcel deliveries
Another area of growth seen in recent years is express parcel deliveries. Consumers are now increasingly going online to buy products from all over the globe. They want their purchases a soon as possible and are willing to pay a premium to get them quickly. Fashion items, milk powder and jewelry have seen a distinctive surge. The total value of transnational shopping sent across borders increased in value by a third to $400bn, in the past year alone and is predicted to grow to more than %1trn annually by 2020, according to a joint study by Accenture, a consultancy and AliResearch a Chinese e-commerce company, most of these products will travel by air.
Conclusion
A worry for the air freight business will be the recent election of Donald Trump to the US presidency. This could cause sharp falls in trade if Trump enacts his protectionist policies. Cargo airline bosses have called it their number one threat. Another threat are the risks posed by Brexit, depending on how the UK's relationship with EU continues. There will be effects on the air cargo industry affected by the additional layers of work and cost caused by tightened border administration, regulated market access and a deteriorating business environment, would result in additional burdens and disadvantages for companies and especially consumers and citizens.
Despite the fact that the air cargo industry suffered significant setbacks in the aftermath of the global financial crisis and renewed growth has been slow to come, these conditions should be viewed in the larger context of the world market, its economies and its production systems are all developing. It is clear that in such a fast paced, globalized, more dependent on connections between all region of the world- air cargo will remain a vital industry for global business.
Want to find out more about freight and transporting?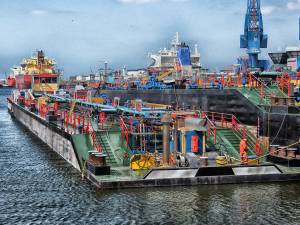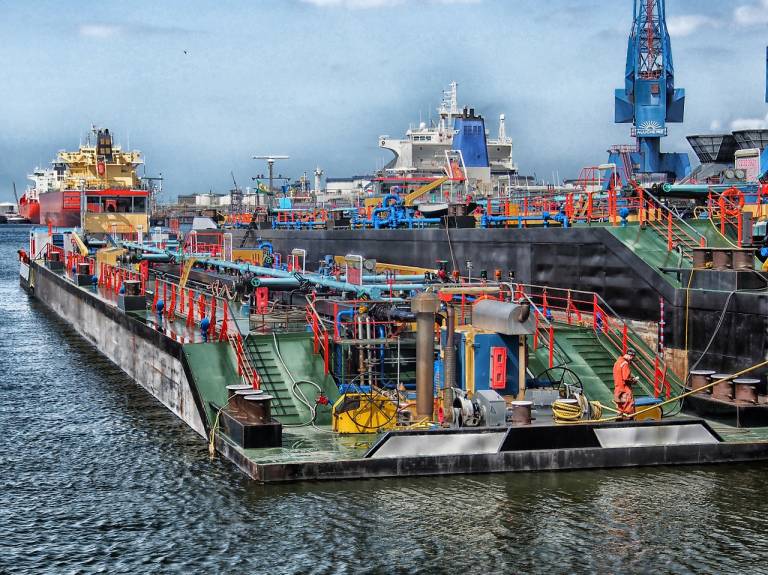 View our Freight and Logistics Guide