Silver is a precious metal that's remained underrated in comparison to gold. Despite its outstanding physical qualities, silver is considered the "poor man's gold."
Silver is always seen as less valuable than gold, but it's beneficial and relevant to different industries, particularly the solar and electronics industry. New applications and innovations are seen almost every day, including using silver for anti-bacterial and water purification purposes.
The price of silver remains very cheap compared to gold and other precious metals like platinum and palladium. However, some investors and collectors have realized the value of silver, boosting the popularity of silver coins as investments.
Currently, the most popular silver coin is the American Silver Eagle or ASE which you'll find in Gainesville Coins range of silver eagle coins. The American Silver Eagle is the only U.S. silver coin that is considered investment-grade. There are around 40 to 50 million ASE coins bought by collectors and investors over the years. Is silver a worthy investment? Let's take a look at the different factors that will likely influence the trends for silver in 2019.
What to Expect for Silver in 2019
According to The Silver Institute and other sources, the silver market may face increased demand in 2019 due to a variety of reasons. Here are the factors that contribute to the price increase of silver in 2019.
1. Increased demand as a result of equity market volatility
A positive outlook for the silver market is observed in the early part of 2019. Silver investments are on the rise as more and more investors are looking for safe alternatives due to the equity market's volatility. This is where silver and other precious metals come in.
The U.S. Mint has seen a 12% increase in American Silver Eagles compared to 2018. Another change that benefited the silver market is the slowdown of the rate hiking cycle of the U.S. FED, which gives silver an attractive price point compared to gold.
2. Increased demand from industrial sectors
The demand for silver is likely to go up due to the increased demand of the industrial sectors. Silver is an essential material for industrial fabrications which account for around 60% of the global requirement. This precious metal is widely used for silver brazing and soldering, and is used in plenty of electrical applications. The automotive industry also has a continuous demand for silver in the fabrication of electric vehicles, hybrid cars, infotainment systems, window defogging, and other vehicle safety features.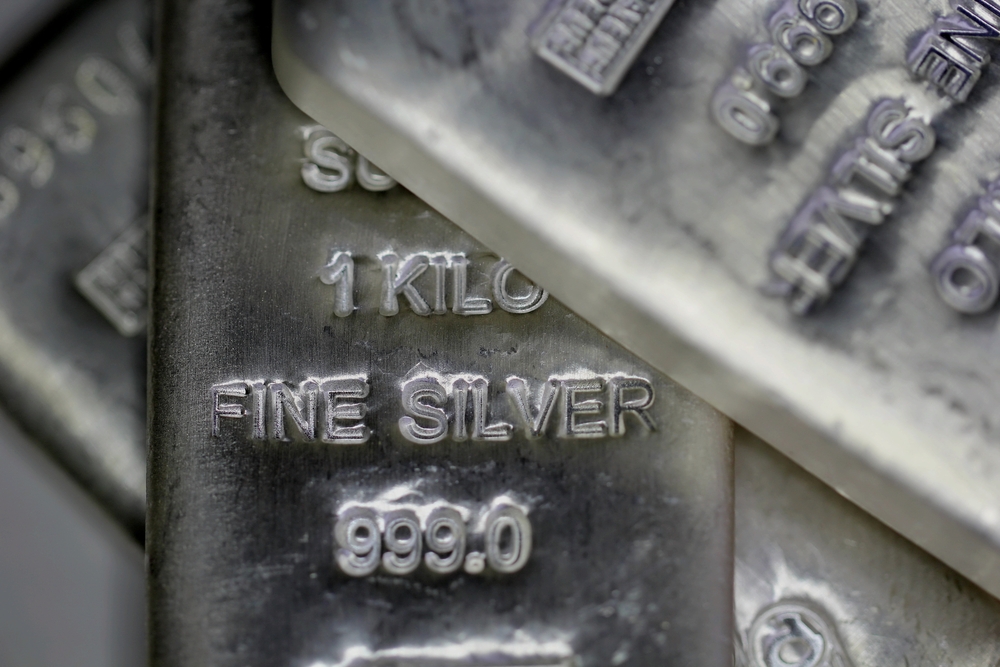 Increased silver demand is seen in other sectors responsible for producing LED lighting, chemical applications, water purification, screens, and electronics. Silver is also an essential ingredient in the production of textiles with anti-microbial features.
3. Increased demand due to PV
As more and more countries turn to solar power, the demand for PV continuously increases, which in turn boosts the demand for silver. Countries like Australia, India, and a host of European countries are leading the solar energy movement so we can expect additional requirements for silver from these countries.
4. Increased demand from India
India has the highest consumption of silver in 2019. The amount of silver imported in India was 220% higher in 2018 from 2017. It's a massive increase since silver imports declined in 2016 when the demonetization plan was implemented. It also suffered when the GST (goods-and-services) tax was implemented in 2017. Both implementations negatively affected the number of silver imports in India.
5. Increased demand from the jewelry sector
2019 is a promising year for silver as the need for silver jewelry continues to grow. Thailand is expected to be the largest consumer for silver jewelry. Silver accessories continue to be popular in the United States as consumers, mostly women, turn to silver jewelry as an alternative to pricey gold jewelry. The demand for silver is expected to grow all over the world as consumers further appreciate the quality and diversity of silver accessories and jewelry.
6.  Increased demand from retail investors
Retail investors continue to invest in silver-backed exchange-traded products, which is expected to increase by 8 million ounces in 2019. Compared to gold and other precious metals, retail investors prefer to invest in silver, as opposed to institutional investors.
Silver coins continue to gain popularity in the United States, and the same sentiment is seen in Europe and India. The demand for non-bullion coins is expected to increase during the second half of 2019.
Conclusion
The abovementioned factors are expected to drive the increase in silver rates. Most industry analysts are optimistic and remain bullish about the price and value of silver for the entire 2019.