Beyond the smog of political speech surrounding Brexit there are clear opportunities to re-engage with the world through trade, finance and the strengthening of diplomatic ties – the real question is who will be the U.K.'s new partners and why.
Movers and Shakers
The FT recently conducted analysis of where the UK should focus its Post-Brexit trade and in the top 15 of their list there were 4 risers: Russia, Nigeria, Turkey and Pakistan. The model used takes into consideration many variables but the most interesting one would be "having a British-style legal system". This factor opens the door to a unique scope of how the U.K. should choose where to invest. It's clear that a more nuanced approached is needed for these future deals. Therefore, if an overlay was placed over the above four countries based on current political trends away from corruption; potential for global trade and sustainable debt management then Pakistan and Nigeria seem to be two reasoned countries worth investing in.
Moreover, both Pakistan and Nigeria are members of the Commonwealth meaning there are deep socio-political ties associated with these nations including – but not limited to – immigration to the U.K. In fact, the impact of Nigeria on the commonwealth and to its neighbouring African states is cemented by efforts in joining and supporting the works of groups such as the Economic Community of West African States and the African Union. Nigeria's consistent support of these groups and its vital role in both NEPAD and the African Peer Review Mechanism have made it a more palatable investment over the last few decades.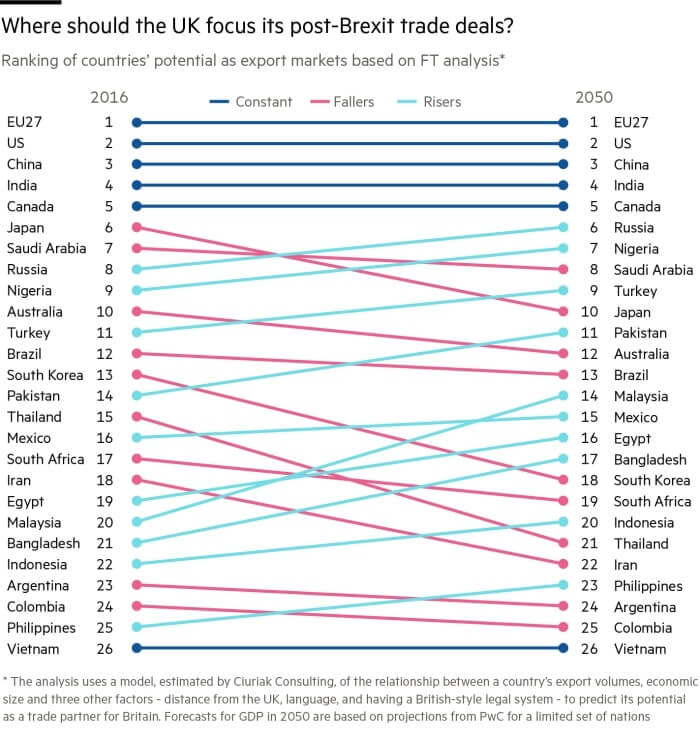 Pakistan like Nigeria boasts strategic membership in groups such as the South Asian Association for Regional Cooperation and – of which membership is shared with Nigeria also – the Organisation of Islamic Cooperation. In the February – April 2018 Newsletter published by the SAARC there are significant strides towards working in coalition for sustainable regional development including – as announced in the newsletter – an IFAD agreement to develop a $3.5 million regional grant project for "Scaling-Up Climate Smart Agricultural." This and SAARC's discussions on other projects with the ADB are indicators that such an organisation is going places and all member states should be the ones to watch. However, one of the most important recent reasons for any FDI in Pakistan is the new anti-corruption stance of Prime Minister Imran Khan's PTI party. Theirs is a movement long needed and welcomed by economists across the globe.
Pakistan
Both Nigeria and Pakistan have employed noteworthy methods into attracting foreign investment but Pakistan has both been a subject of and proponent for an enhanced diplomatic charm offensive. There are three cases of this occurring within the last week that should demonstrate the breadth and range of potential trade with the country. Particular attention should be focused on the fact that the trading nations are Bahrain, Turkey and the U.K. All of which have entirely different political, economic and institutional make-ups deriving the question of how is trade with Pakistan so flexible?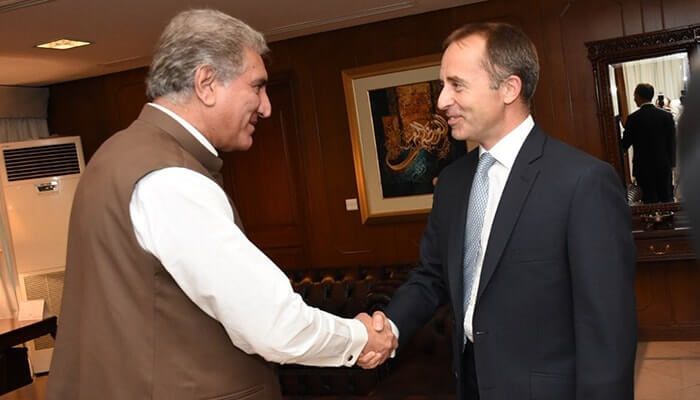 A telephone meeting between The Minister of Foreign Affairs of the Kingdom of Bahrain (Shaikh Khalid B. A. B. M. Al Khalifa) and Foreign Minister Makhdoom S. Mahmood reaffirmed the institutional and regional allegiance of Pakistan and Bahrain including future talks on increasing the already $310 million trade between the two nations. Opportunities in the future range from furtherance of existing "institutional mechanisms"; a reduction in the difficulty of visa applications and the possibility of potential security deals.

A nine-member delegation from India arrives in Islamabad regarding agreements over water talks as well as the two sides agreeing on a future schedule for meetings of the now permanent Indus Commission.

The Turkish Ambassador Ihsan M. Yurdakul courted Pakistan with visits to the Islamabad Chamber of Commerce & Industry and addressed potential Turkish investment into existing places of interest including the

CPEC

.  The Ambassador also noted that the existing $2 Billion of trade between the two nations companies could be increased by aims to reach a target of $8 Billion more. Another example of a key player in the Pakistan trade offensive.

Considerable interest has been expressed by the British High Commissioner to Pakistan (Thomas Drew) on building trust on: "areas of mutual interest, including trade and investment, peace and security and development cooperation." A breathe of fresh air to those who assumed the South East Asia was too 'dominated' by Non-EU members
Nigeria
The potential economic issues about investing in Nigeria lie within the make-up of its economy and the management of its Debt Profile. Nevertheless, as demonstrated below steps have been taken into making the services industry a driving force in the economy and how the Debt-to-GDP ratio is stable. This alongside visits to the Country by EU leaders including President Macron, Chancellor Angela Merkel and as of today Prime Minister Theresa May.
As displayed by AfricaChceck.org Nigeria has taken a conscious step towards improving its services economy to take the major stokehold in the make-up of the countries economy.  In fact, "Oil is just about 9%, agriculture is also about 27%" meaning the lure of financial, Information and Technology and Communication services has been very strong. Investors should look at both the Economic Recovery and Growth Plan 2017-2020 and Nigeria's GDP composition by sector for Q1 of 2018 to truly grasp the scale of potential.
| | |
| --- | --- |
| Sector | Contribution |
| Agriculture | 21.65% |
| Trade | 17.06% |
| Information & Communication | 12.41% |
| Manufacturing | 9.91% |
| Mining & Quarrying | 9.67% |
| Oil | 9.61% |
| Real Estate Services | 5.63% |
| Construction | 4.04% |
| Finance & Insurance | 3.55% |
| Professional, Scientific & Technical Services | 3.51% |
Prime Minister May's attempt to woo Africa has taken its next stop in Nigeria. After an announcement of £4 billion being out towards African economies could Lagos be her next venture? As it stands the U.K. only has $36 Billion worth of trade in Africa (as of 2015) behind the U.S., China and the EU. Critics claim that Mrs. May's "fundamental shift" in spending may be too late but business supporters still see workable progress to be made in Nigeria.

The DMO rates the Debt-to-GDP ratio of Nigeria at 19% a considerable increase over the last three years, however, the DMO also states 'when consideration of size and GDP the debt level

IS

sustainable." Vanguard is under the opinion that "Buharinomics is leading Nigeria into another debt trap", yet, many would argue that if managed correctly the debt profile is just keeping inline with potential FDI. The crux of this issue for investors would be how strong of a risk appetite there is when balancing trade and existing debt: Is it manageable?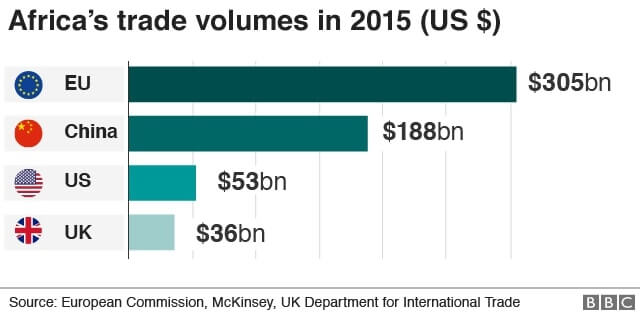 Conclusion
Although there is incredible potential for Pakistan and Nigeria to grow into respective regional trade hubs: how will the world handle the potential risks associated with this trade? Pakistan has obvious ambitions to change both image and rhetoric for the nation, but will its diplomatic offensive stand up against old-wounds with nations like India and the U.K. As Nigeria tries to do much of the same its struggles will be more tangible focused around its Debt Portfolio that is attractive for some and too rich for others. Indeed these two states are examples of how important due diligence is in Post-Brexit trade as even short oversight could have serious consequences.